BRUSSELS AIRLINES, RWANDAIR AND OTHERS SET THE TREND WITH ALL FEMALE CREWS TODAY

(Posted 08th March 2016)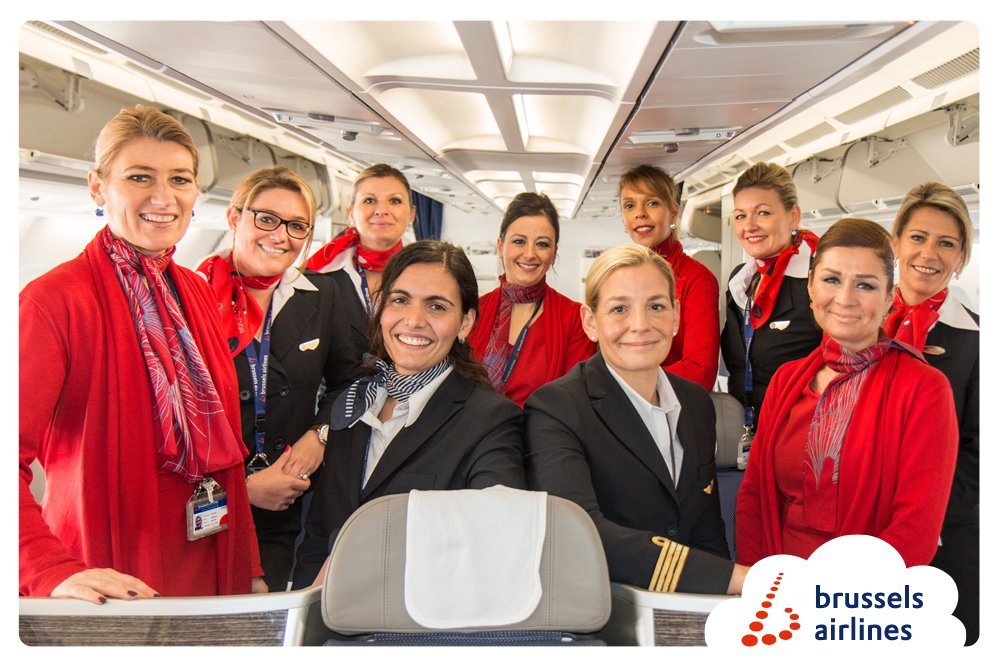 The daily Brussels Airlines flight to New York this morning took off with an all female crew on board, cockpit and cabin alike, celebrating and honouring the International Women's Day by demonstrating how far inroads into formerly all male professions women have made over the past few decades.
Passengers on board were reportedly thrilled and tweets upon tweets made the round, including from the official Twitter handle of the airline.
Closer to home has RwandAir's CEO Mr. John Mirenge paid glowing tribute to the ladies among the airline's workforce by taking a group photograph with an all female crew operating a flight earlier today out of Kigali.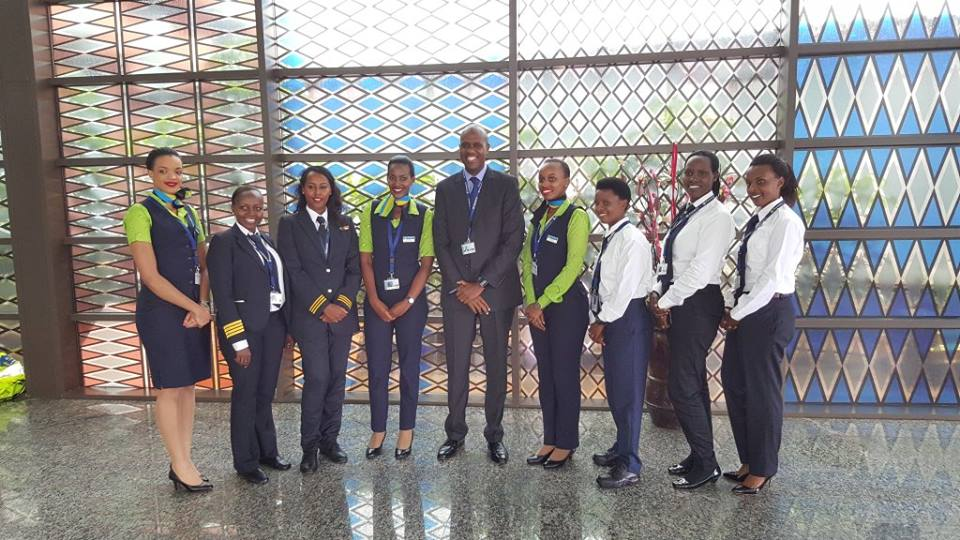 To further underscore the importance of female staff in the aviation industry and in particular among the pilot ranks, did a second celebration take place in Kigali at the international airport a short while ago.
Two all female crews, one from RwandAir and the other from an incoming Ethiopian Airlines flight, cut a ceremonial cake at the airport lounge, not only celebrating their own achievements but also signalling the beginning of a much closer cooperation between the two airlines, which are said to be in the final stages of negotiating a major partnership deal.
Elsewhere did Air Seychelles and Kenya Airways operate all female flights today too as did reportedly numerous other airlines around the world.