FIRST OF TWO NEW AIRCRAFT HANDED OVER TO UGANDAN GOVERNMENT

(Posted 17th April 2019)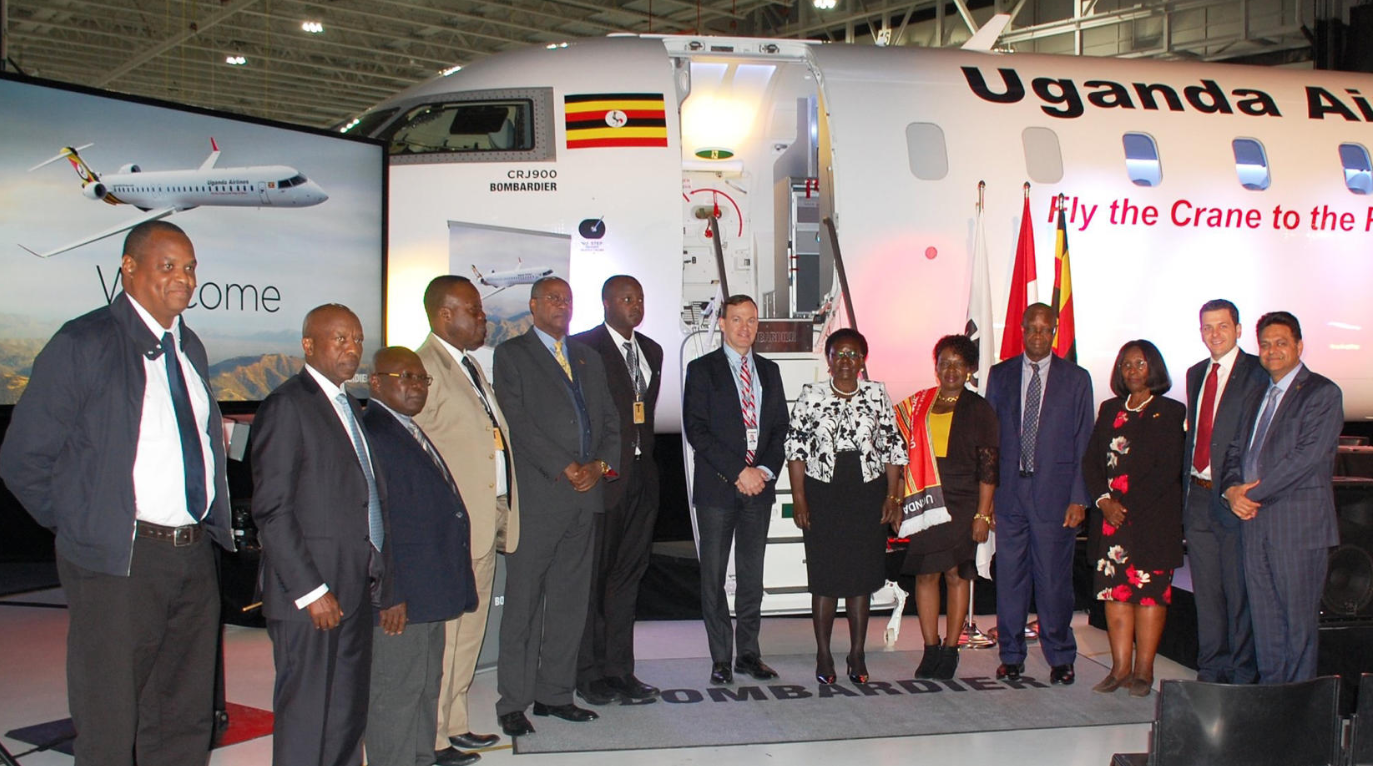 (Picture courtesy of Bombardier)
Uganda's Minister for Transport Hon. Monica Azuba led the delegation to Montreal / Canada earlier this week to officially take delivery of a Bombardier CRJ900 jet, which will together with three sister ships form the back bone of the Uganda Airlines short and medium haul fleet.
Configured in a two class cabin layout of business and economy will the first two jets go into operation once all required permits and licences have been secured by the airline.
Only recently did the Ugandan Parliament in an emergency session approve additional funding to pay for the first two aircraft, which were subsequently released for their delivery flights to Uganda, where they are due to arrive on or about the 23rd of April.
Uganda at the same time also paid a firm non refundable deposit for two Airbus A330-800NEO, which are due for delivery at the earliest in the second half of 2020.