UGANDA AIRLINES ADDS MOMBASA TO GROWING LIST OF DESTINATIONS

(Posted 08th November 2019)
Come next week will travelers from Uganda, destined for the Kenyan port city of Mombasa, no longer have to detour or change flights as Uganda Airlines will launch nonstop services from Entebbe directly into Mombasa. A special launch flight will operate on Monday before then starting commercial operations.
Until a few years ago did Air Uganda – now defunct – offer daily departures from Entebbe to Mombasa, using a 50 seat CRJ200 aircraft and Uganda's new national airline is counting on a similar success story when introducing the new route.
Travelers on business at the port of Mombasa, Uganda's major entry and exit point for cargo but also those seeking out the coastal resorts will no doubt be delighted that they can cut out the often nerve wrecking stop in Nairobi, where until now passengers had to disembark, clear immigration and customs and then change the terminal for their onward journey to Mombasa.
The new route will allow such travelers to board in Entebbe and get off their flight – operated by a CRJ900 aircraft configured in a dual cabin layout of business and economy – in Mombasa, a move which is expected to stimulate in particular tourist traffic again.
Coast resorts often offer excellent deals for citizens and residents of East Africa and combined with attractive fares will this route no doubt see rising interest by Ugandans and expatriates seeking a few days in the sun, enjoying some of the world's best beaches both north and south of Mombasa.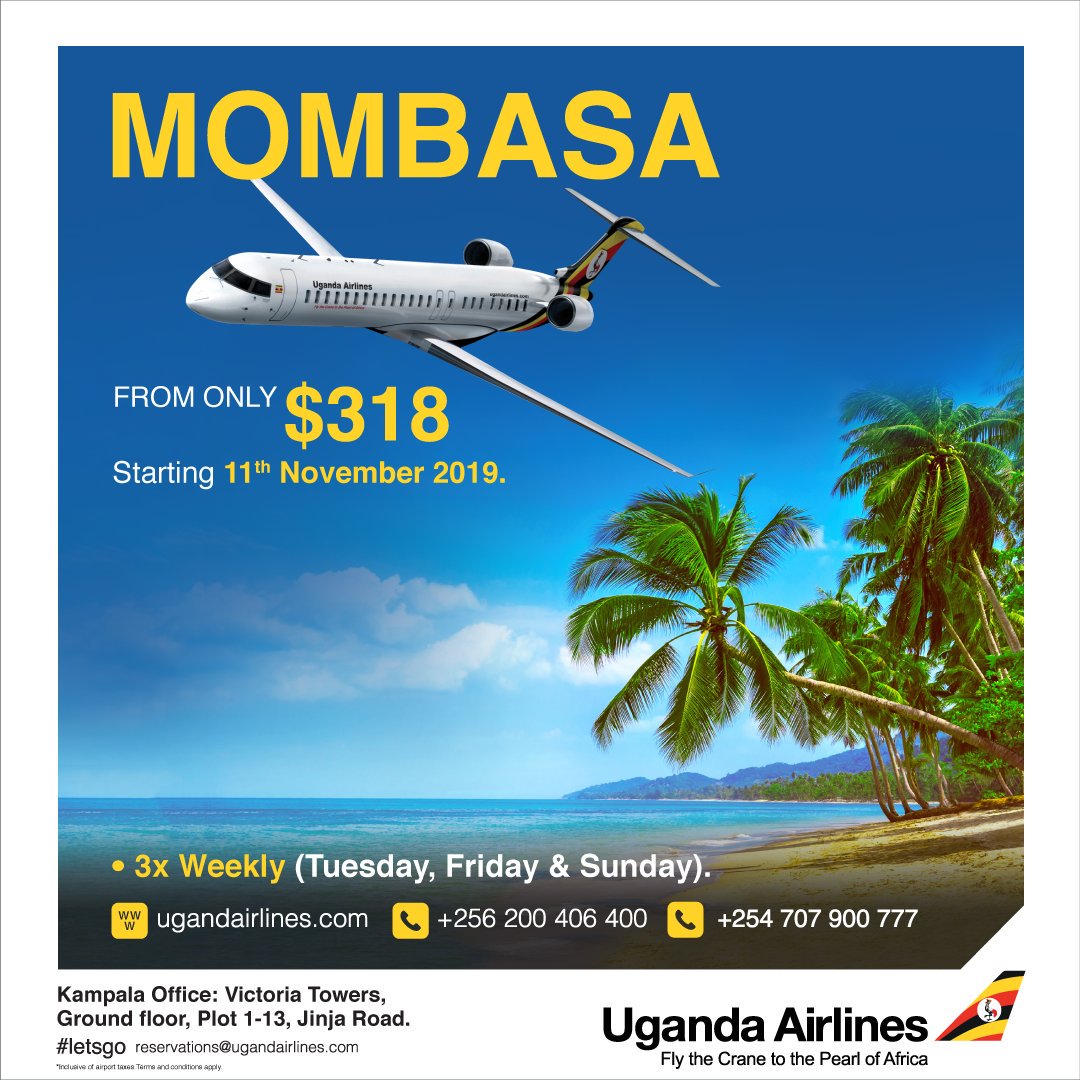 Uganda Airlines will initially operate three flights a week on Tuesday, Friday and Sunday, catering for both weekend breaks as well as for those who need to spend a few days in Mombasa on business.
ATCNews will be represented on the launch flight and report, via social media and this website, about the inaugural service.