(Posted 12th February 2022)
FEBRUARY 2 0 2 2
AFRICA TRANSITIONING OUT OF PANDEMIC PHASE OF COVID: WHO

Africa is transitioning out of the pandemic phase of the COVID-19 outbreak and moving towards a situation where it will be managing the virus over the long term, the head of the World Health Organization on the continent has said.

UN REPORT UNDERSCORES THE IMPORTANCE OF TOURISM FOR ECONOMIC RECOVERY IN 2022

The important role that tourism will play in the recovery of national economies and global trade has been highlighted in the 2022 edition of the World Economic Situation and Prospect report by the UN.
READ MORE
AFRICA TRAVEL: 10 BEST PLACES TO VISIT ACCORDING TO TIME

The TIME's 2021 World's Greatest Places list has been released. To compile this list, TIME solicited nominations of places—including countries, regions, cities and towns—from our international network of correspondents and contributors, with an eye toward those offering new and exciting experiences.
READ MORE
GHANA TOUR OPERATORS OFFER A MODEL FOR ANCESTRY TRIPS

Ghana's success in attracting members of the African diaspora to visit should drive its neighbors to develop similar strategies. They can see there's enormous amounts of money to be made from a lucrative African American market re-energizing from the pandemic as tourists are eager for travel to the continent.
READ MORE
DISCOVER THE REAL CAPE TOWN IN THESE UNMISSABLE NEIGHBORHOODS

Widely considered South Africa's prettiest city, Cape Town is brimming with brilliant beaches and lush, hikeable mountains, especially in neighborhoods like Sea Point and Green Point along the Atlantic seaboard.
READ MORE
TENTED LOVE: HOW SENEGAL CREATED A SPECTACULAR NEW AFRICAN ARCHITECTURE
Visiting the International Fair of Dakar is like taking a stroll through the ruins of some ancient Toblerone-worshipping civilisation. A cluster of triangular pavilions rises from a podium, each clad in a rich pattern of seashells and pebbles.
READ MORE
PAINTER OF KENYAN MODERN LIFE JOSEPH MUNYAO MUTUKU PLANS TO SHIFT THE COLOR OF AFRICAN ART HISTORY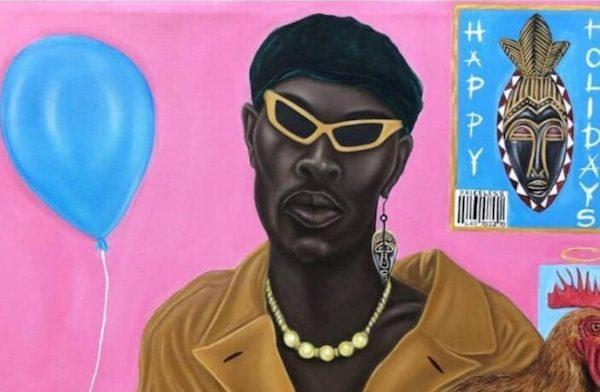 Meet Joseph Munyao Mutuku the painter of Kenyan modern life who plans to shift the color of African art history. Joseph is one to watch and plans to make waves on the global art scene in 2022.
READ MORE
HOW AFROBEATS IS MAKING THE WORLD LISTEN
Now, artists from Africa are rapidly reshaping the sound and texture of pop music — and Afrobeats just had its biggest year ever. Burna Boy and Wizkid, two of Nigeria's biggest stars, both took home Grammys in the past year…
READ MORE
THE MUSICIANS, ARTISTS, AND FILMMAKERS LEADING THE WAY IN NIGERIA
Nigeria has been the cultural powerhouse of West Africa for decades, but now its makers have begun to receive attention on the global stage. Nigeria's enormous film industry, a.k.a. Nollywood, is also receiving international acclaim. Here's a snapshot of the scene right now.
READ MORE
IN 'AFRICAN ORIGIN' SHOW AT MET, NEW POINTS OF LIGHT ACROSS CULTURES
Holdings from Ancient Egypt and sub-Saharan Africa come together in a masterpiece show. Now the Met should make clear how the wondrous works got here.
READ MORE
AFRICA FASHION: THE V&A'S LANDMARK SHOW IS A DIVERSE CELEBRATION OF FASHION AND CULTURE FROM THE CONTINENT
Africa Fashion will showcase these objects and the stories behind them alongside personal insights from the designers, together with sketches, editorial spreads, photographs, film and catwalk footage.
READ MORE
SOUTH AFRICAN FASHION: WHY WE NEED TO PAY ATTENTION
In this space, where fashion is forced to adapt to its environment, to be more intelligent and thoughtful, South African – and fellow African – designers are light years ahead of their Western counterparts. Agility, imagination and a deep, almost visceral concern for telling genuine stories through clothes is often at the core of the collections created by local designers.
READ MORE
SENEGAL'S SOCCER VICTORY IS SO MUCH MORE THAN A SOCCER VICTORY
There are moments when the success of a sports team can transfix a nation. Such moments provide respite from difficult circumstances and can offer a sense of hope that permeates people's everyday lives. Senegal winning its first-ever Africa Cup of Nations yesterday in Cameroon is such a moment.
READ MORE
Images (from top to bottom courtesy of Al Jazeera; courtesy of UNWTO; courtesy of Skift; courtesy of Business Insider; courtesy of Skift; courtesy of AFAR; courtesy of Basketball Africa League (BAL); courtesy of The Guardian; courtesy of Euronews; courtesy of the Rolling Stone; courtesy of Condé Nast Traveller; courtesy of The New York Times; courtesy of Creative Boom; courtesy of The Atlantic; courtesy of BAL.

Africa Tourism Association | 99 Wall Street, #1855, New York, NY 10005