(Posted 06th May 2022)
Brussels Airlines closes its first quarter at EUR -62 million, an improvement of 11% compared to the previous year. Traditionally the lowest performing period of the year in the aviation industry, the first quarter was still impacted by the consequences of the Covid pandemic.
Brussels Airlines' revenue increased by EUR 102 million or 185% year-on-year to EUR 157 million in the first quarter of 2022 (previous year: EUR 55 million), thanks to a 160% increase in production (Available Seat-Kilometres). The first quarter of 2021 was highly impacted by the non-essential travel ban, which was put into place by the Belgian government, whereas the beginning of 2022 was suffering from rising COVID infection numbers caused by the Omicron variant.
Operating expenses went up by a total of EUR 97 million or 75% to EUR 227 million (previous year: EUR 130 million), principally due to higher volume and price-related increase of fuel expenses, as well as higher volume related fees and charges. The Adjusted EBIT in the reporting period amounted to EUR –62 million (previous year: EUR –70 million).
Said Nina Oewerdieck, CFO of Brussels Airlines: "In the first quarter we still felt the impact of the pandemic, although we were able to increase our offer by 160%. The direct impact of the Russian-Ukrainian war remained very limited for us so far, as Brussels Airlines did not have any planned operations to or over the affected region. What we do feel is the fuel price increase, although for now we are still well protected for a large part thanks to our hedging policies. We are now looking ahead to a high-demand summer as people return to travelling after the pandemic."
This year, Brussels Airlines plans to bring back its capacity to 80% of 2019 levels, thanks to the addition of two medium haul aircraft and one additional long haul aircraft, to reinforce its position in West Africa and to further strengthen its hub in Brussels. Demand is expected to be very high as the pandemic restrictions dissipate around the world.

As of 01st of July 2022, Tilman Reinshagen, currently Vice President Ground Operations Hub Airlines Frankfurt, will become a member of the Brussels Airlines Executive Board as Chief Operating Officer (COO); his appointment is still subject to the approval of the SN Airholding Board of Directors; he succeeds Edi Wolfensberger, who took over the position of COO at Eurowings as of 01st of April 2022.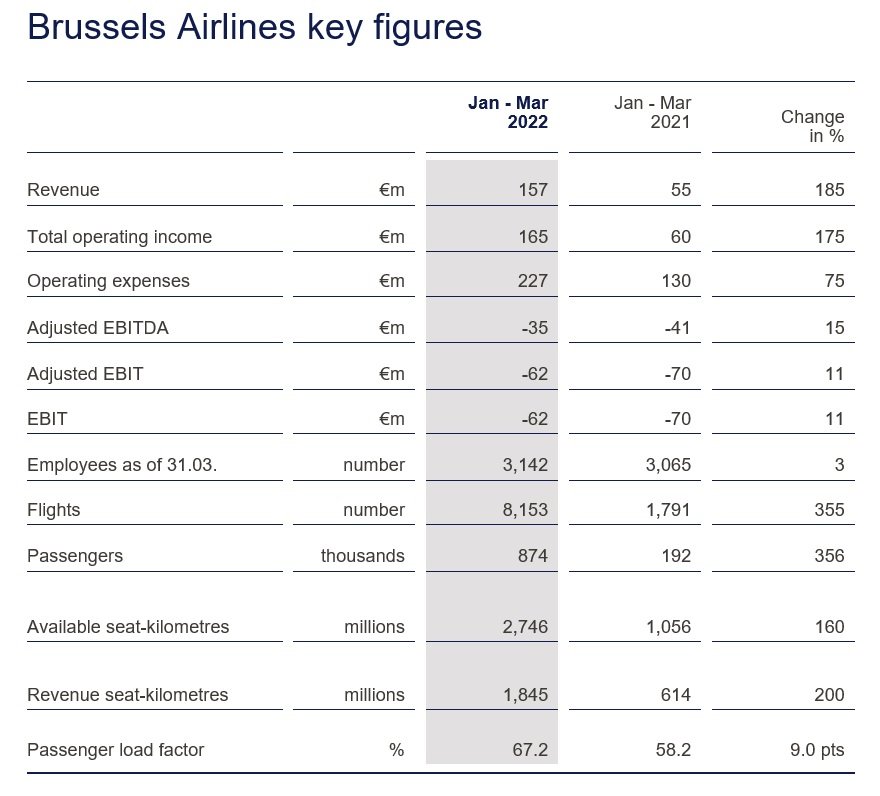 Meanwhile has the airline also launched a brand new website, which has user friendliness at its centre.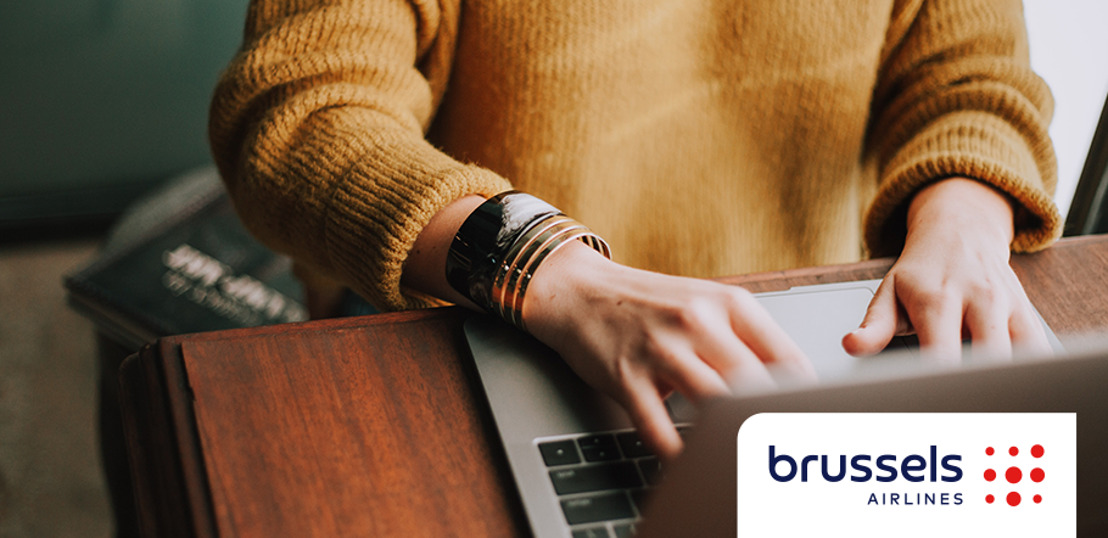 Brussels Airlines has integrated its website on a joint Lufthansa Group platform, bringing several improvements for its customers. While visitors of brusselsairlines.com will still find all the known features and the red and blue Brussels Airlines branding, the user experience on the website will now be aligned with that on lufthansa.com, swiss.com and austrian.com, and showing a group-wide offer to customers. As a result will visitors of brusselsairlines.com now also benefit from the best features of the lufthansa.com portal.
Thanks to this move to a joint Group-wide platform, the new responsive website now shows the lowest fares within the entire Lufthansa group for every route, instead of only the lowest fare at Brussels Airlines, offering more choice for customers.
An advanced search box allows customers who are still undecided about their destination, to search for flights based on the best price, the activities one can experience, the budget they want to spend or the region they wish to travel to. Furthermore, the previously known baggage calculator returned in an improved version. Passengers can now check the baggage allowance not only for flights with Brussels Airlines, but also for flights with the Lufthansa Group airlines Austrian, Lufthansa and SWISS. The free baggage allowance and the cost of additional baggage depends on the route and booked travel class or fare, both of which are easy to calculate by entering the passenger details.
Also new is the lounge finder, allowing passengers to verify which lounges are available at a certain airport and where they are located. Check-in deadlines will help passengers in deciding when to go to the airport, check in or drop off their bags before their flight. With three simple clicks a passenger can consult the rules and recommendations for every Lufthansa Group flight.
For Miles & More customers there is one more benefit, namely they can log in on the Brussels Airlines website, check their miles balance, access an overview of their online bookings or make quicker bookings thanks to prefilled passenger details.
With these new features, Brussels Airlines increases the accessibility and user comfort on the website for its customers. This step is part of a larger process to harmonize the processes and system landscape with that of the Lufthansa Group, an important synergy that brings value for Brussels Airlines, as it means that future web developments and improvements within the group will be available to Brussels Airlines as well.
Brussels Airlines serves Entebbe / Uganda daily with Airbus A330 aircraft in conjunction with Bujumbura / Burundi and Kigali / Rwanda.