AFRAA CONFIRMS VENUE AND DATE FOR 47TH GENERAL ASSEMBLY
(Posted 13th May 2015)

Brazzaville will be the host city and ECAir | Equatorial Congo Airlines will be the host carrier for the 47th edition of the Annual General Assembly of AFRAA, the African Airlines Association.
This was reconfirmed yesterday by ECAir's CEO Mme. Fatima Beyina?Moussa, who is also the President of the AFRAA this year, at the just ended 2015 Aviation Africa Summit in Dubai. She had attended the summit in her dual capacity representing both the airline and AFRAA.
Since 31st of March last year has ECAir offered a direct service from Brazzaville to Dubai using both Boeing B757 and B767 aircraft on the route.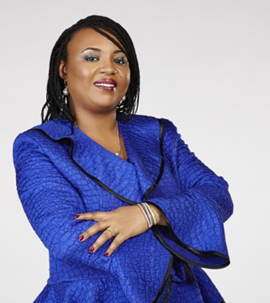 During the Aviation Africa Summit 2015 in Dubai did one of the airlines' executives participate in the panel discussion on cooperation between African airlines, being able to present ECAir as a driver of this concept following close cooperation with South African Airways. Airline cooperation has become a crucial issue for the leading African carriers, several of which are deeply stuck in red balance sheets and faced with overwhelming competition from Gulf airlines, no doubt a major topic for the 47th AFRAA AGA.
Apart from preparing for the continental airline summit from 08th until 11th November this year is the airline also getting ready to launch its third intercontinental route to Beirut by June this year before expanding their regional network to Abidjan, Yaounde, Luanda, Bangui and N'Djamena.
Once these operational challenges are out of the way will ECAir then perform its host role as official carrier of the upcoming All Africa Games which are held from the 04th until the 19th of September this year.
For added information about the AFRAA meeting, and other activities undertaken by AFRAA, click on www.afraa.org