GHANA TO HOST AFRICAN SPORTS TOURISM WEEK 2019
(Posted 18th January 2019)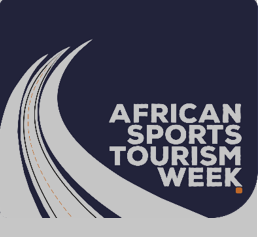 The organizers of African Sports Tourism Week – the Pan-African event and platform where sports are match-made with tourism and stakeholders are encouraged to exchange a hand of fellowship to the benefit of African nations – have revealed that 2019 edition will top what was achieved in the previous year.
According to Deji Ajomale-McWord, CEO, African Sports Tourism Week, the executive committee now comprises of more members pooled from a collection of young and savvy minds in the sports and travel industry, across Africa. Speaking further, he said "we are glad to have as members of the executive committee – Sikemi Ifederu, Ololade Adewuyi, Afolabi Ajomale from Nigeria, Lukhanyiso Gabi from South Africa, Okong Joshua Frederick from Uganda and Peter Alouch from Kenya. On our Advisory Board are Waturi Wa Matu from Kenya, Kojo Bentum Williams from Ghana, Didier Bayeye from South Africa and Bode Oguntuyi from Nigeria'.
Having thoroughly deliberated over the matter, the executive committee have chosen to bestow on the Republic of Ghana the hosting right for 2019 edition. By design, two countries in any particular region of the continent will be privileged to host the biggest convergence of sports and tourism stakeholders, before it moves on to the next region. The West African country of Nigeria hosted it in 2018. Ghana will host it in 2019, before it moves on to the next region. Our objectives for this year aligns with the 'Year of Return' campaign celebrating 400 years post-slavery era in Ghana. Our decision is also informed by the fact that Ghana has a big potential in sports tourism. Not many know. With old-mint golf courses forged over decades, into modern outlook, like The Royal Golf Club Kumasi and some newcomers – Ghana has the highest number of golf courses in West Africa – after Nigeria. Some of the leading names on professional golf tours in the region are from Ghana. Their national football team is one of the most successful. Their local football league is one of the most vibrant in the region.
Why Ghana? Ghana is gradually positioning as the next adventure sports destinations in Africa, with the paragliding culture permeating the millennial travel market. We chose Ghana because it has political stability, certain level of infrastructures that are receiving upgrade touches.
Again, why Ghana? There is so much for our attendees to explore in Ghana. The CNN Travels' blog listing Ghana as one of the 'Top 19 Places To Visit in 2019' was yet to be published when we took our decision and that confirmed to us that we chose right. And we are glad about how key players in the tourism and sports sector in Ghana are responding to the idea of hosting Africa in 2019.
Just like in 2018, the giant sports channel, Supersport will be covering every action of the week"
The event will hold between 18th and 22nd of September, 2019. It will feature golf, polo, soccer actions, tours and a summit to be attended by Olympic committees, sports commissions, sports associations, sports ministries, sports holiday merchants, tourism boards, tour operators and travel agents.
2, Oluwole Philips Street, Off Awolowo Way Ikeja, Lagos, Nigeria
Facebook: African Sports Tourism Week
Twitter: @afsportstourism
Instagram: @afrisportstourismweek