AFRICA HOTEL INVESTMENT FORUM RETURNS TO THE NAIROBI INTERCONTINENTAL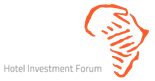 September 25 and 26 were given to this correspondent from a hospitality source at the InterContinental Hotel in Nairobi, when the hugely successful Africa Hotel Investment Forum will return for the second year running to Kenya's capital Nairobi, bringing the global hospitality giants together with smaller international, regional and local hotel groups and investors.
Last year's event, held for the first time in Kenya, turned out to be successful beyond expectations with larger than expected participation and full support from the regional hotel industry and investors, who benefitted from contacts and referrals made during the meeting, resulting in at least one known major management contract to be signed for an upcoming hotel in Nairobi.
East Africa in particular, since the discovery of major oil and gas deposits in Tanzania, Kenya and Uganda, are currently en vogue destinations for hotel groups not yet represented in the region, or having perhaps only one property and wishing to expand further, to compete with the 'regulars' like InterContinental and Hilton, already on site in Nairobi since the 1970's or the Sheraton, present in Kampala since the late 1980's. New to the region are Hyatt with one hotel in Dar es Salaam, the Marriott – due to open later this year in Kigali but others have since either invested or bought like Kingdom Hotels' Fairmont brand. Next to open a major 5 star luxury hotel will be Kempinski, where the new Kempinski Villa Rosa along Waiyaki Way is due to open in May this year.
Dusit is according to information also arriving soon in Nairobi through a management contract and Radisson Blue too is expected to join the throng while Best Western opened a property just two months ago.
Kenya's and in fact East Africa's tourism fortunes are expected to get a boost from the new hotels, all of which will be selling and marketing their new hotels to the fullest extent, aiding the efforts of the respective tourist boards and private sectors. Watch this space and expect reports from the conference as and when it takes place in September.