(Posted 01st February 2023)
Africa Tourism Partners collaborates with eCornell, Cornell University
We are happy to announce that Africa Tourism Partners has partnered with eCornell, Cornell University with the objective to collectively support the Africa Tourism Innovation Hub to be established and hosted at the Durban University of Technology, South Africa and Namibia University of Science and Technology in collaboration with the Ministry of Environment, Forestry and Tourism, Namibia.
eCornell is Cornell University's external educational unit that provides executive and development online certificate programs around the world. Programs are personally developed by Cornell faculty with expertise in a wide range of topics, including leadership and management, marketing and technology, entrepreneurship, hospitality and more. Click here to view courses being offered.
Africa Tourism Partners will be sponsoring the top 3 winners of the 5th Africa Youth in Tourism Innovation Challenge to enroll for courses of their choice up to the value of 4000USD. These young innovators would have been contestants in the 2023 Africa Youth in Tourism Innovation Challenge, who would also have sponsored enrolment in the Africa Innovation Hub.
The Africa Innovation Hub aims to develop more innovative tourism ideas and accelerate entrepreneurship through innovation in the sector across the continent. It is a partnership such as this with eCornell as an institution of higher learning that would be beneficial in the process of upskilling and equipping young changemakers in improving the sector for better. Students learn in an interactive, small cohort format to gain skills they can immediately apply and earn a certificate from the world renowned Cornell University.
Africa Youth in Tourism Innovation Challenge – 2020 Winners
Winner

Aline Murekatete

Founder, Spree Rwanda. Rwanda

1st Runner-up

Jean Mac kenna

Eccentric Service. South Africa

2nd Runner-up

Elvis Calist Silayo, Lokaday Travel Inc, Tanzania
Africa Tourism Leadership Forum and Awards – 2022 Winners Recap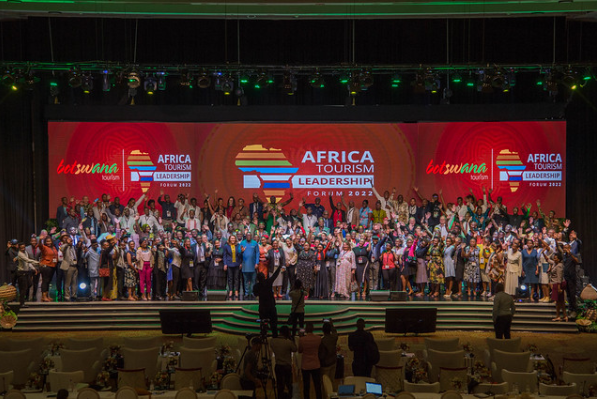 Category: Leading in Progressive Policies' Award
Winner

Prof Dème Mohamed Faouzou, Senegal

1st Runner-up

Ministry of Environment, Forestry and Tourism, Namibia

2nd Runner-up

Chobe Enclave Conservation Trust, Botswana