MICE MARKET IMPORTANT FOR AFRICA AS NEW TRAINING INITIATIVES UNFOLD

(Posted 09th April 2018)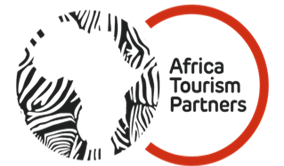 The ultimate goal of this training programme is to optimize on the opportunities that the 21st century leisure and business tourism presents at national, continental and global levels. This, however, requires, a new holistic and integrated capacity building approach, hence the need for this kind of Masterclass. The diverse and comprehensive Masterclass curriculum will be presented by a faculty comprising some of the world's most experienced leaders and experts in the MICE industry. It will particularly be valuable as there is no such integrated professional development programme being offered in Africa.
This professional development programme will provide a holistic view of the opportunities for the entire African MICE industry. It will focus on among others, current issues, trends and key standards, while providing a tangible approach in addressing current and future challenges. It will equip delegates with a clear picture of what Africa MICE Tourism Industry is (and is not) as well as all the essential practical knowledge and skills delegates need to be successful in their new business role.

Benefits of attending will include:
To leverage the existing MICE tourism opportunities to bid for mega and hallmark events utilizing existing marketing channels. To upskill themselves in how to formulate short to long-term strategies to radically focus business tourism destination marketing. To improve their skills set and competencies (public and private tourism professionals) to be more impactful and effective. To ensure adequate knowledge on the MICE sector, components, but in particular how destination partners can work in unison to ensure success. To learn how the public and private sector can work together to generate more MICE tourism business to destinations and convent increase tourist arrivals and receipts; and ensure government support. To guide the formulation of a new age MICE growth strategies for organisations, convention bureaux and destinations.
Masterclass attendees will include but not limited to:
Executive levels (decision making) and senior management of MICE tourism related organisations and companies both in private and public sector. Newly appointed senior managers, political leaders/senior officials in tourism sector. People in decision making positions or influence the decision making related of tourism strategies, programme and budgets such as: Chief Executive Officers, Directors-General, Executive Directors, General Managers, Chief Marketing Officers, Sales & Marketing Directors, Heads of Departments, Corporate Sales Managers, Meeting Planners and PCOs. Event Managers, Exhibition Directors. Also representatives from Convention Centres and Meeting Venues, Hoteliers, Convention and Visitor Bureau representatives, Corporate and Association Meeting Planners, Caterers, Transportation Providers, General Services Contractors, SMMEs in tourism travel and hospitality industry & owners of guest houses & lodges.
African Tourism Partners (ATP) is a solution-driven Pan-African, strategic marketing, brand management, and sales agency specializing in the travel, tourism, destination marketing, hospitality and golf industry. They are based in Johannesburg, South Africa, and have country offices in Ghana and Tanzania. They also have strategic partners in Angola, China, Nigeria, Kenya, Rwanda, Singapore, Belgium, Singapore, UK, USA and Zimbabwe.
With demonstrated expertise, their experienced team and alliance partners execute uniquely designed and impactful programs for all their clients.