#TCAA ACTION AGAINST FASTJET PAVES WAY FOR MORE FLIGHTS BY AIR TANZANIA
(Posted 18th December 2018)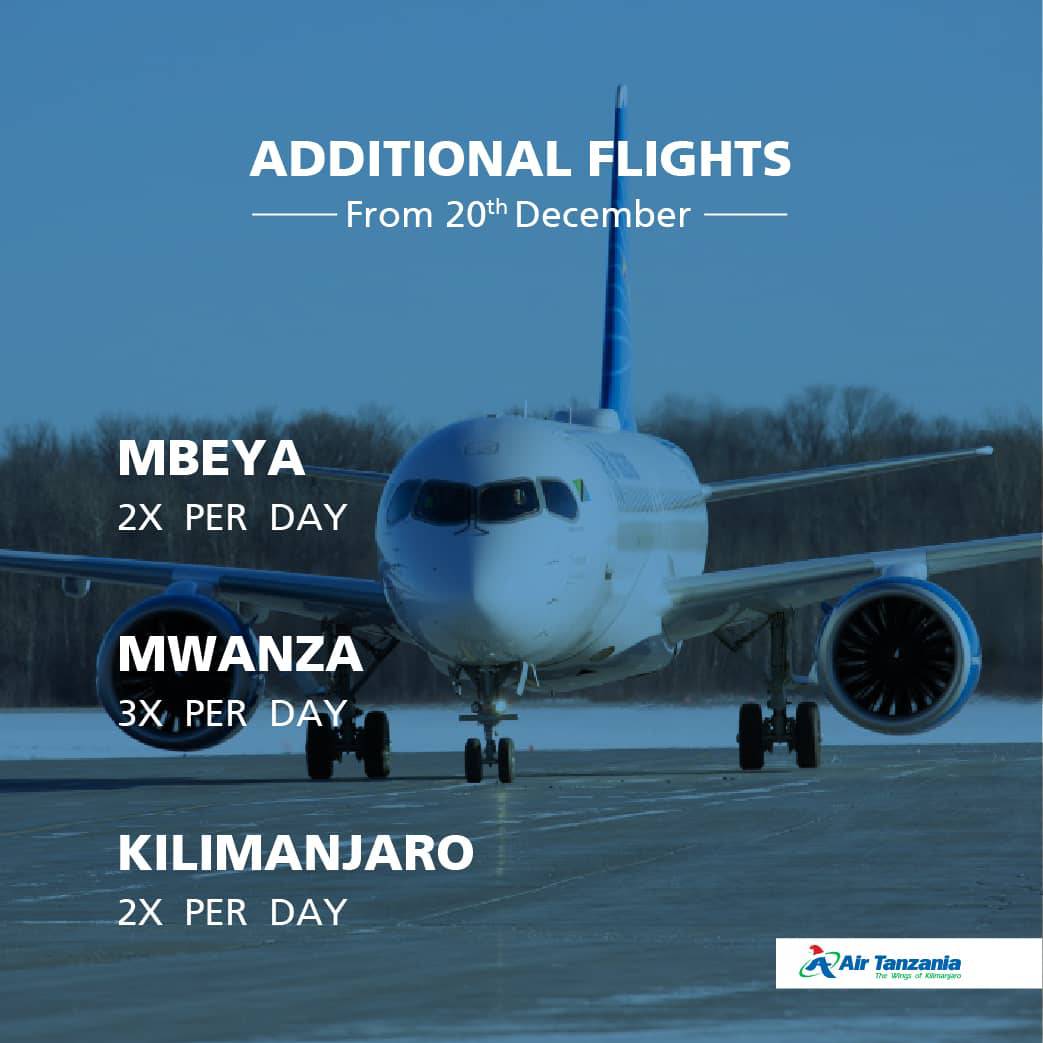 In what now looks like a well choreographed action – as reported here did the Tanzania Civil Aviation Authority ground Fastjet Tanzania earlier in the week – has Air Tanzania promptly added more flights to Mbeya, Mwanza and Kilimanjaro, filling the gap left by Fastjet's engineered halt of services.
https://atcnews.org/2018/12/17/long-in-coming-has-open-hostility-finally-led-to-fastjets-aoc-being-pulled/
https://atcnews.org/?s=Fastjet
The development has set tongues wagging across the aviation scene not just in Eastern Africa but beyond, how tilting the playing field with taxpayers money is in this day and age possible and how those responsible can get away with by reverting to the command economy tactics of Tanzania's socialist past.
What is clear is that the Tanzanian government has poured mega bucks into their formerly moribund national airline while now stepping down hard on Fastjet but in a format, that the Tanzanian government owns their aircraft and leases them to the airline, ostensibly to prevent creditors from having aircraft confiscated in order to ensure payment of long overdue debts.
When the Fastjet entered the market did Air Tanzania spend more time on the ground than in the air and Fastjet PLC's investment was more than welcome, as were the growing number of flights and expansion of destinations.
Today it seems that Fastjet Tanzania served its purpose to bridge the gap and can now go away and the TCAA statement that the airline can re-apply and submit a new business plan and business model within 28 days – to be financed of course by already burned shareholders and not the Tanzanian taxpayers – has been largely dismissed by aviation pundits as a see through windowdress.
Air Tanzania's next aircraft arrival, the first of two Airbus A223's, formerly known as the Bombardier CSeries C300, due to leave Canada this coming weekend for its ferry flight to Dar es Salaam, will then no doubt prompt the next announcement that the services suspended by Fastjet Tanzania from Dar es Salaam to Lusaka and Harare will be taken over by the national airline too.
https://atcnews.org/2018/12/14/first-airtanzania-airbus-a223-completes-testflight-series/
Watch this space for further developments in this economic saga of government interference with businesses which has now extended from mining, ICT, agriculture and other sectors into aviation.