TEST FLIGHTS UNDERWAY FOR AIR TANZANIA'S LATEST ACQUISITION

(Posted 14th December 2018)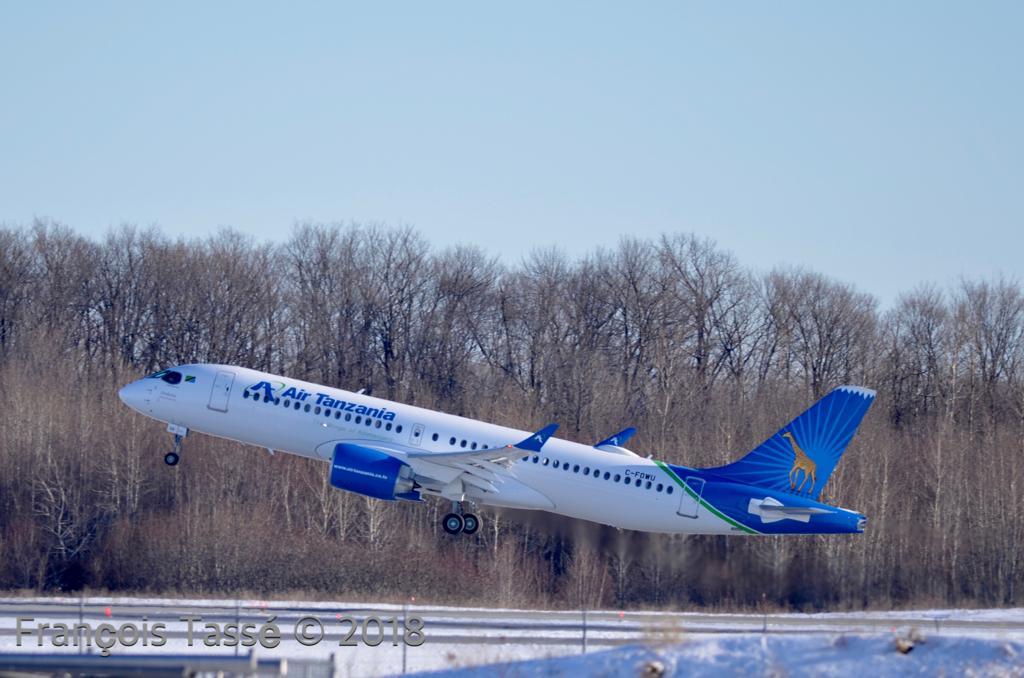 After the completion of the paint work on Air Tanzania's first Airbus A220-300, formerly known as the Bombardier CSeries CS300, is the aircraft now undergoing flight testing, with the first such test flight completed yesterday.
The aircraft, and a sistership, were initially expected to be delivered to the airline in December but with the Festive Season now rapidly approaching is it anyone's guess if the timeline will hold or if perhaps the delivery could be pushed into the first half of January.
Be that as it may, both birds have now reached a crucial pre-delivery stage with test flights determining that all systems are working correctly before the two aircraft are readied for formal handover and their respective ferry flights to Dar es Salaam.