(Posted 16th January 2022)
Akagera News October-December 2021
© Gaël Ruboneka Vande wegheHello and welcome to our last newsletter for 2021. Despite the setbacks of Covid still hampering tourism worldwide, we've enjoyed a fruitful and eventful 2021, and would like to take this opportunity to thank all our visitors and supporters throughout the year. We hope 2022 has had an exciting start for you!
Last month we bid farewell to Majyambere Leonidas who went into retirement following 21 years as ranger in both Akagera and Volcanoes National Park. A Ruppell's Griffon Vulture was sighted in Akagera in December, with the last recorded sighting made in 2006. The last quarter was filled with events across all departments of the park. Have read below.



Majyambere Leonidas, went into retirement after 21 years as a Ranger in Akagera and Volcanoes National Parks.

30 white rhinos flew to Akagera from South Africa. In collaboration with Phinda Game reserve, RDB and African Parks, 30 Southern White Rhinos have been successfully translocated to Akagera Park from Phinda Private Game Reserve in South Africa, in the largest single rhino translocation ever undertaken. The rhinos arrived safely and were released into carefully-constructed and secure bomas where park management continue to monitor them closely.
Their stay in the bomas allows the rhinos to acclimate to their new home, adapting to the weather, environmental conditions, and the grasses available. As soon as they are ready, they will be released into a larger enclosure where they will be able to interact with other species while remaining under close monitoring. This historic translocation, which was carried out in partnership with the Rwanda Development Board (RDB), andBeyond and with funding provided by the Howard G. Buffett Foundation, aims to extend the species' range and create a secure new breeding stronghold in Rwanda, supporting population growth to ensure the long-term survival of the species.


30 Southern white rhinos flew to Akagera from South Africa, in the largest single rhino translocation ever undertaken. Photos credit: Gaël Ruboneka Vande weghe

Akagera Black Rhinos fitted with VHF transmitters. Akagera recently undertook an operation to replace VHF transmitters in the horns of some of the park's black rhinos. The operation requires darting the rhino from a helicopter, then inserting the transmitter into the horn of the animal. The VHF transmitters emit a signal that can be received by a telemetry receiver, aiding our rhino tracking teams in locating the rhinos in the field.
Making tracking more efficient allows our trackers to make more sightings per day, and to better monitor the rhinos' body condition, understand their movements within the park and ensure their safety. Over four years after the reintroduction of black rhinos to Akagera by the African Parks and Rwanda Development Board the population continues to thrive in the park as a result of effective law enforcement and daily monitoring.


Akagera Black Rhinos were fitted with new VHF transmitters. Photos credit: Mihir Max Bhatt

Community students visits. In our previous quarterly newsletter, we mentioned the local leader's visit, which took place in September. The local leaders' visit was followed by the students who visited in mid-October to early November. We are glad that the student visits have resumed this year, following a halt for the whole of 2020 due to Covid-19. Every year, Akagera invites 2000 community schoolchildren to the park on a day visit as part of our environmental education program. In order to observe the Covid-19 restrictions, only 1200 children along with 320 teachers visited the park this year. Before entering the park, the children visit the Akagera community centre and pass through the savannah-learning centre. Here, they learn about the savannah food chain and the role of each component in the chain. They are encouraged and motivated to become future conservationists, and educated on how they can coexist with animals that are still outside the park. After a talk on conservation at the community centre, children embark on a full day game drive in the park guided by community freelance guides. This year's school visits have been organised in partnership with the Houston zoo along with the Rwanda Wildlife Conservation Association – RWCA



1200 students visited Akagera from mid-October to early November 2021.

Akagera National Park continued to engage with the community members and local schools to mitigate climate change in the region. The tree nursery at Akagera Community Center has produced 20,000 trees that were planted in the community. The trees were planted on 17 hectares across 11 different sites; mainly at schools, in households and along public roads. The species produced from our tree nursery include fruits trees such as avocado and oranges, and indigenous trees such as Acacia sieberan, Acacia abysinica, Prunus africana, Albizia petersiana among others. The indigenous trees have the characteristics to survive, resist, and adapt to the Eastern province dry climate. Planting trees in the community will significantly improve air quality, fight drought, stabilize the soil and, in addition, will tackle malnutrition.


20,000 trees have been planted in the community surrounding the park in 2021

We have opened a new souvenir shop at the park north exit. In a bid to make Akagera a self-sustaining park through tourism and conservation activities, we have opened a new souvenir shop at the North exit known as Nyungwe exit. This shop will be supplied by the cooperatives from the community bordering the northern section of the park and will be a source of revenue to support their livelihood. 100% of the profits from this shop will be reinvested back into conservation, which helps Akagera to push for self-sustainability and a minimum dependency on donations. Don't forget to take a souvenir with you on your way out via the Nyungwe exit.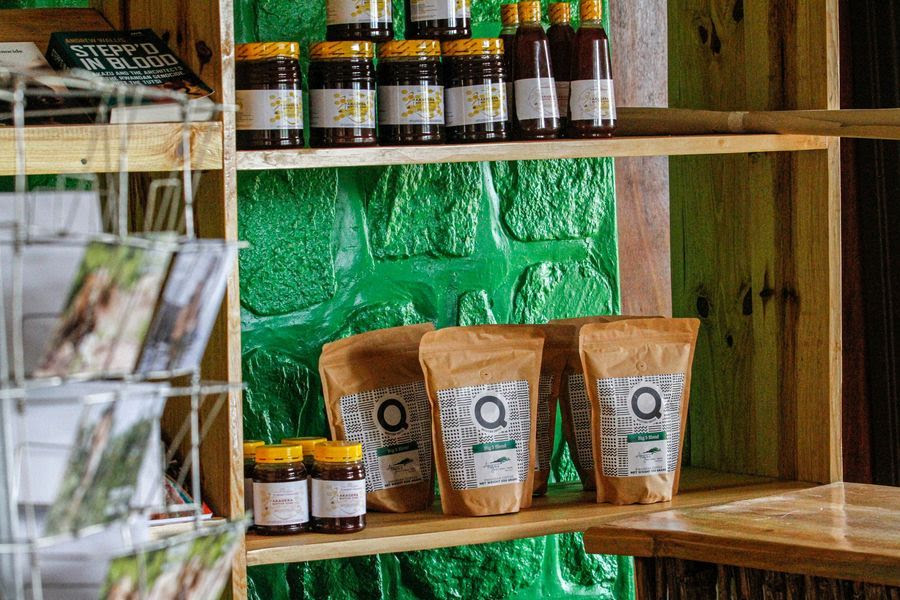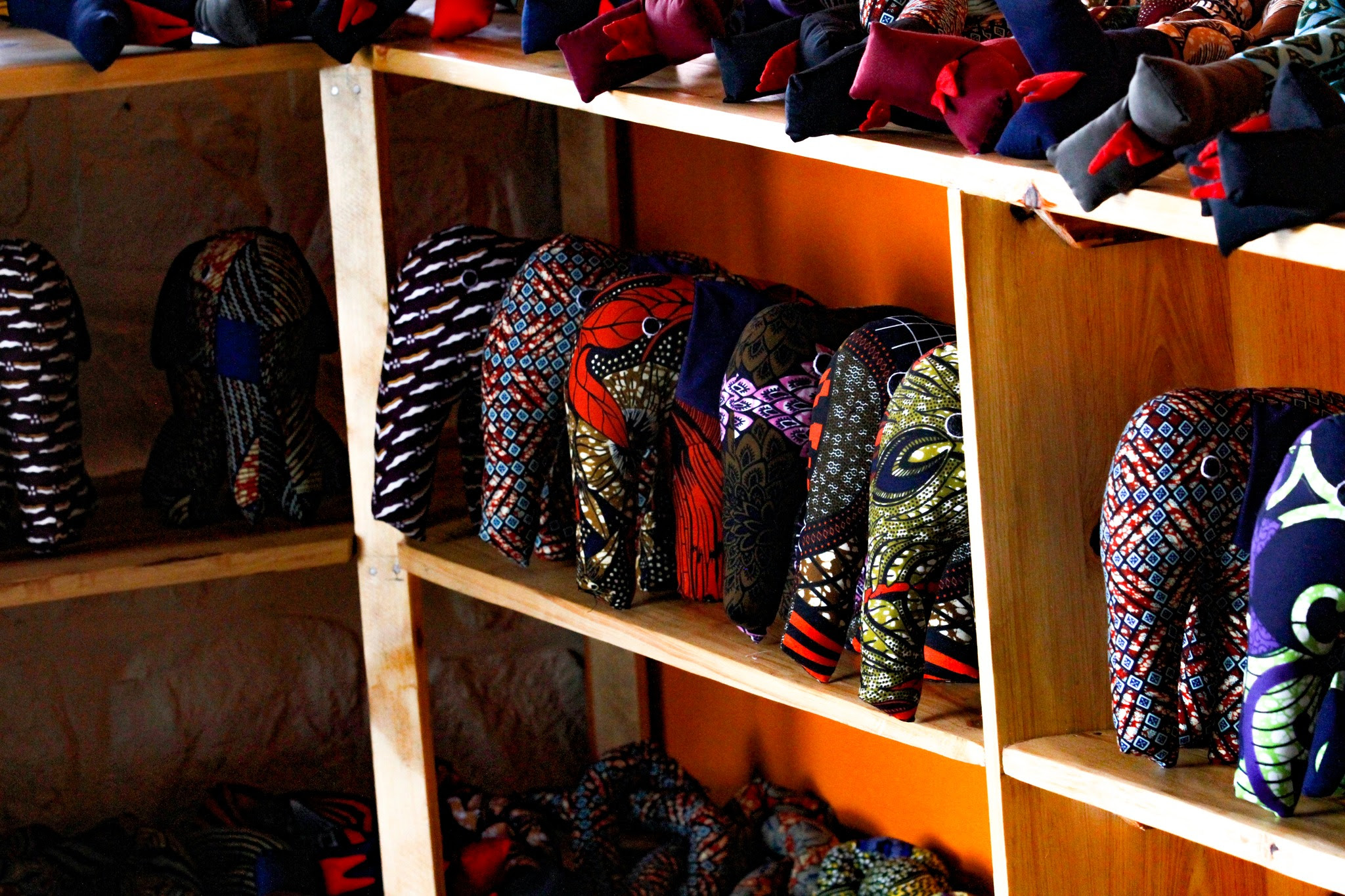 A new shop was opened at the park's north exit.

Karenge Bush Camp is now organising night game drives for their guests. Ever wanted to experience a night drive while at Karenge Bush camp? The lodge guide, Isaac, is ready to take you to Kilala Plains on a night drive to experience the evenings and early mornings with our newly converted 6-seater safari jeep. Contact the lodge reservation team at karenge@africanparks.org to secure your seat on a night drive.


Guests at Karenge Bush camp can experience a night drive in a new converted 6-seater jeep.

We've been busy with a new project of building a Community Library! The library further expands the services of the Akagera Community Centre which was built as an education centre for adults and children. The community centre already has a Savannah Learning Centre, a demo kitchen garden including mushroom and poultry farming, a dormitory to host visiting students, a gift shop for a community tourism enterprise, and a basketball court. The new library will offer edutainment opportunities to all ages through books and computers, and further cement the community centre as a hub for ideas-sharing and education tied to the national park.

Like our other construction projects, the library once again engages a local building cooperative, forming one of the revenue streams the park pays into the community which ties conservation with economic benefits. Forty-three people (27 men and 16 women) form the team of workers building and receiving wages for the library.

The next step in the project is stocking the library! From a generous supporter, we already have 4 computers donated for the library. But we need nice new books for all ages, fiction and non-fiction.
Please reach out if you would like to help us stock the library with quality reading materials.


Photo credit: Chloe Flatt.

Akagera in the news. The translocation of the white rhinos dominated the news in the last quarter. Here are the links to a couple of articles about the translocation of the white rhinos. 30 White rhino translocation, trente rhinocéros blancs introduits, en Boeing 747, au Rwanda, 30 South African white rhino relocated to Rwanda in a Boeing 747. Last quarter also saw RwandaTV visit Akagera to cover different topics such as "How communities around Akagera Park are reaping big from conservation", "How K-9 unit fights poachers in Akagera National Park" and "A day in the life of a tour guide inside Akagera Park".

Compared to 2020, we have seen a 34% increase in tourism revenues as well as a 22% increase in total visitors in 2021 where we received 20,400 visitors of whom 51% are Rwanda citizens.
The impact of your visit can't be overstated, as 100% of all profits from your visit are reinvested back into the conservation operations of the park and contribute to the wellbeing of the community adjacent to Akagera. So we thank you for your support in 2021.

Keep visiting Akagera National Park and share this good news with your friends and families. Stay safe!