SEGERA RETREAT – ONE OF IF NOT KENYA'S FINEST

(Posted 11th July 2016)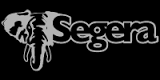 The Segera Retreat, located in the central highlands of Kenya on a sprawling conservancy, perfectly fits the German description 'Nur Vom Feinsten' or loosely translated into when only the very best will do.
Some level of mystery always surrounds such places, like the Singita Camps in the Serengeti's Grumeti area or similar styled properties in Southern Africa or North Island on well, North Island in the Seychelles. Perhaps it is because so little is known about what to expect when entering these properties, which, given their high profile VVIP clientele, is perfectly understandable.
North Island on the Seychelles does only admit guests booked and confirmed, unless in a very rare case a visiting travel writer is given access, made possible by the Seychelles Tourism Board and very likely even the Ministry of Tourism and Culture vouching for him or her.
In Kenya Segera falls into that category, visited by Captains of Industry, the movers and shakers of the world's financial markets and of the global economy, film stars, music celebrities and of course Royalty, the latter giving such places the stamp of Royal approval and drawing in their own friends and acquaintances for yet more high profile visits.
To my own lasting amazement has Segera invited me to see the place, soak up the atmosphere, sample the food, with critical eyes inspect the accommodation and assess the range of activities on offer for guests. Given that this invitation, still active by the way and only this morning re-affirmed, was hand delivered to me already well over two years ago and given that I have yet to visit, either tells a story of a man swept away by travel assignments lacking the time to make his way to Segera or else, exposes me as one who cannot get his priorities right? Perhaps there is a third reason though? When I had time to visit the retreat was it thrice completely booked up or else closed during the peak of the wet season to do the annual spring cleaning and put a new shine on the place before reopening.
BUT, I will eventually go there, just as I plan to get my green light from the Seychelles Tourism Board to visit North Island and just as much to see the Singita camps with my own eyes.
Segera – the company has a booking office in Nairobi – until then however does not need to remain that place shrouded in mystery as Ruth Mbogo, who is based in the Kenyan capital, just shared the 2016 calendar of events of the Segera Retreat with me, with explicit permission to share it on this platform.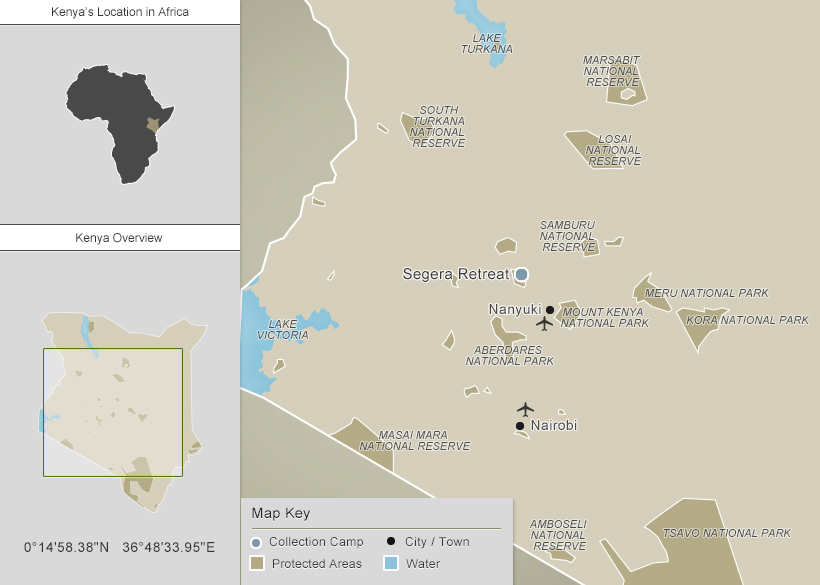 (A map showing the location of Segera in both African and Kenyan context)
Be it the presence earlier in the year of a Michelin star rated chef, the Segera Leadership Conference, artists of renown on site, the option of flights with the 'Out of Africa' 1920's Gipsy Moth biplane G-AAMY which stared in the film, a climb up Mt. Kenya with the Segera Team, a Yoga guru in attendance, family half term breaks or a sneak preview into what Segera plans for their guests for the 2016/17 festive season, what follows below will answer all those questions …
Enjoy the read and perhaps begin to save up to enjoy that once in a lifetime experience of a stay on Segera …