(Posted 08th February 2023)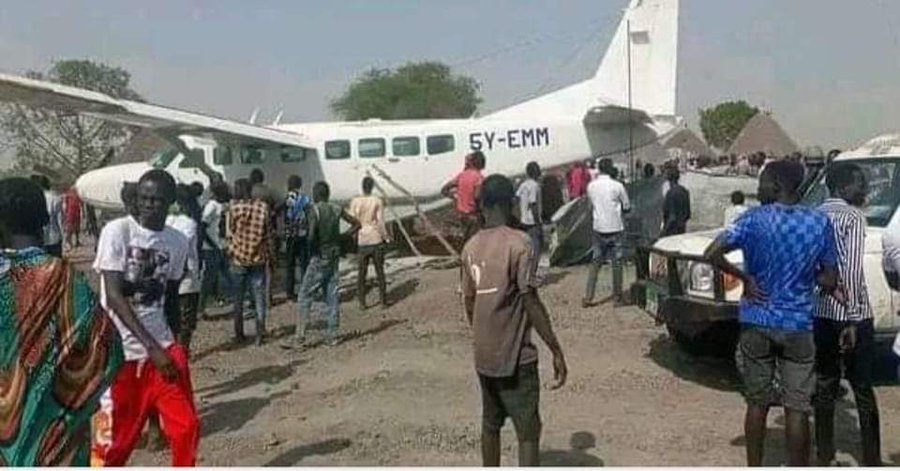 (Picture courtesy of Twitter:@bolayuel)
A Cessna C208B Grand Caravan, upon landing at the Ulang airstrip earlier today, reportedly veered off the runway and subsequently killed a woman who stood nearby at her so called 'Tukul', the description for a basic hut.
The aircraft, registered in Kenya as 5Y-EMM, was operated by Transition Aviation based in Juba and carried school examination documents.
The four persons reported on board escaped the accident unharmed.
An air accident investigation has been launched by the South Sudan Civil Aviation Authority to establish the cause of the accident.
South Sudan is one of the African countries with a way higher than continental average air accident rate, many of which are attributed to maintenance and crew training issues.