(Posted 23rd June 2022)
Dear Aviators from Africa and across the world
We are looking forward to welcoming you to Cape Town and AviaDev Africa at the end of the month.
Please do check that you have secured your accommodation, VISA, travel plans and checked any Covid entry requirements for your country of residence.
The weather can be cool in Cape Town at this time of year, so please do pack warm clothing and a rain jacket in case!
Please also be aware that the wearing of masks is still mandatory in South Africa so please bring a mask with you and comply with the local regulations.
Below are some helpful reminders to assist your participation.
Event information
REGISTRATION
You can collect your badge and delegate materials upon arrival at the Century City Conference Centre from Wednesday 29 June.
AGENDA
Please view the final agenda here
WELCOME RECEPTION – WEDNESDAY 29 JUNE
We invite you all to join us from 18:00 onwards at the Century City Conference Centre for our welcome reception hosted by South Africa Tourism. There is no need to RSVP.
GALA RECEPTION – THURSDAY 30 JUNE
All delegates are invited to our showcase gala evening, hosted by Cape Town Air Access, which will whisk you away to the nearby vineyards of Stellenbosch. There is no need to RSVP. Please do let us know of any dietary requirements.
AVIADEV MORNING RUN (5km) or WALK (2km) – FRIDAY 1 JULY
If you would like to participate, simply pack your running shoes and meet in the hotel lobby at 07:15. All participants will be provided with a limited edition AviaDev 22 running shirt. We are raising funds for the Peninsula School Feeding Association. On behalf of each runner/walker a donation will be made enabling the PSFA to provide learners affected by poverty, with a cooked nutritious breakfast and lunch every school day for an entire year.
CHARITY DONATIONS
In addition to our charity run, we would like our attendees to bring any supplies to support the children's leaning such as: crayons, markers, pencils, compass sets, rulers, colouring pencils, USB, flash drives, highlighters, pritt glue, A4 and A5 hardcover and softcover exercise books.
SOCIAL MEDIA SHARING
Please do share your participation on your social networks using #AviaDev22.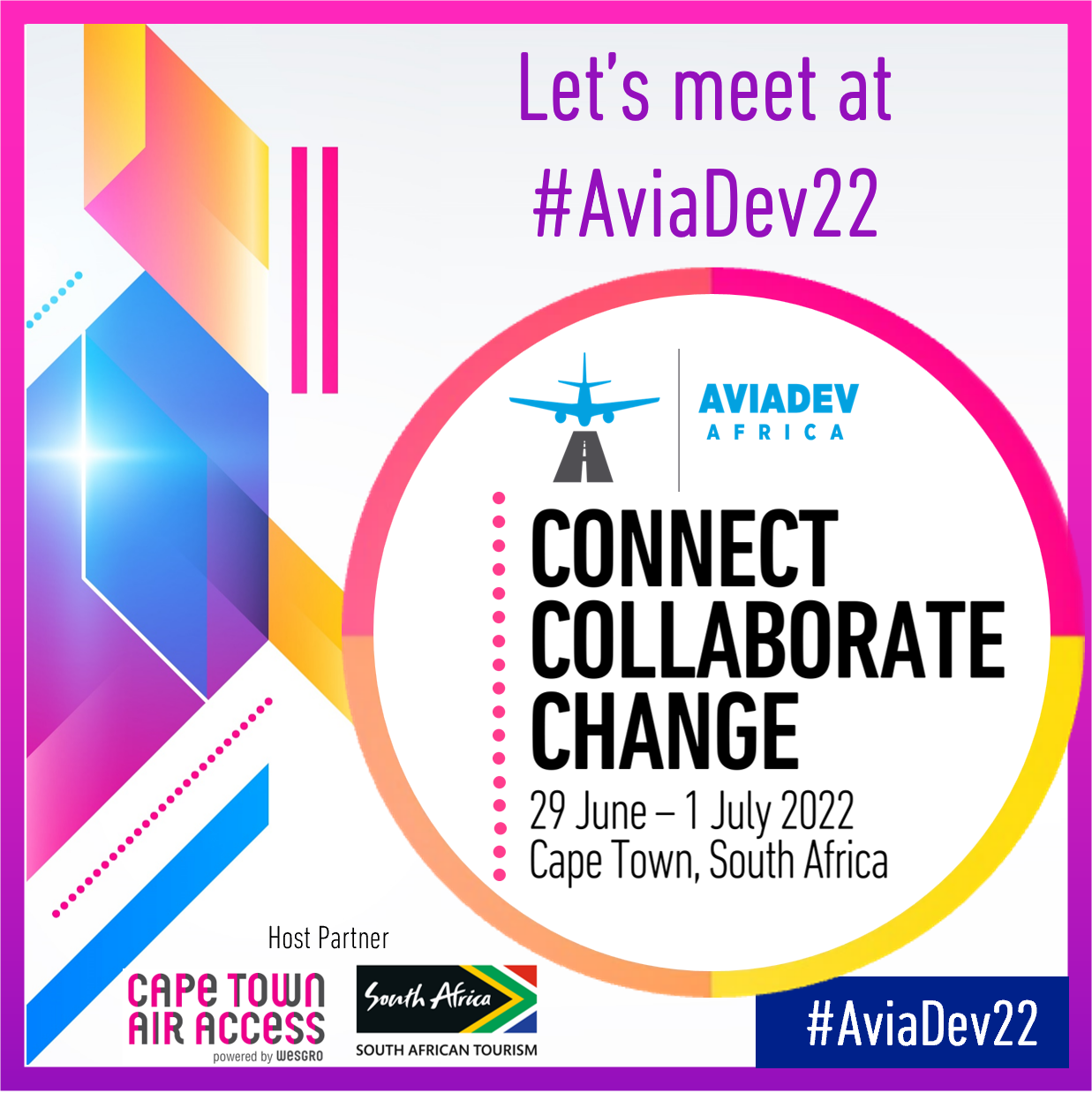 ACCOMMODATION
Discounted rates have been secured at the Century City Hotel Urban Square and the Century City Hotel Bridgwater – to book or for rate information click here.
TRAVEL
We are able to offer further discounts on your travel with our airline partner – South African Airways, please click here to check rates using promo code AVD2022.
VISA
Should you require a VISA letter please send me a copy of your passport page so that I can request this for you. If you are having issues obtaining a visa, please let us know as soon as possible.
COVID REGULATIONS
Please check the covid entry requirements from your country of travel.
HEALTH DECLARATION
Please complete the health declaration when entering South Africa – https://www.airports.co.za/Documents/ENTRY%20SCREENING%20THQ.pdf
If there is anything else we assist you with, please do not hesitate to contact us.
We look forward to seeing you in person for the first AviaDev in over 3 years and appreciate your support
Kind Regards
Jon Howell & Mala Patel
AviaDev Africa
ATCNews wishes the organizers and all delegates, speakers and in particular the 2022 #AviaDev22 Ambassadors a successful conference and 'air under your wings' …