UKACHUKWU APPOINTED AS AFRICA DIRECTOR BY AVIADEV AS ANNOUNCEMENT FOR DATES FOR #AVIADEVAFRICA2019 IMMINENT
(Posted 06th November 2018)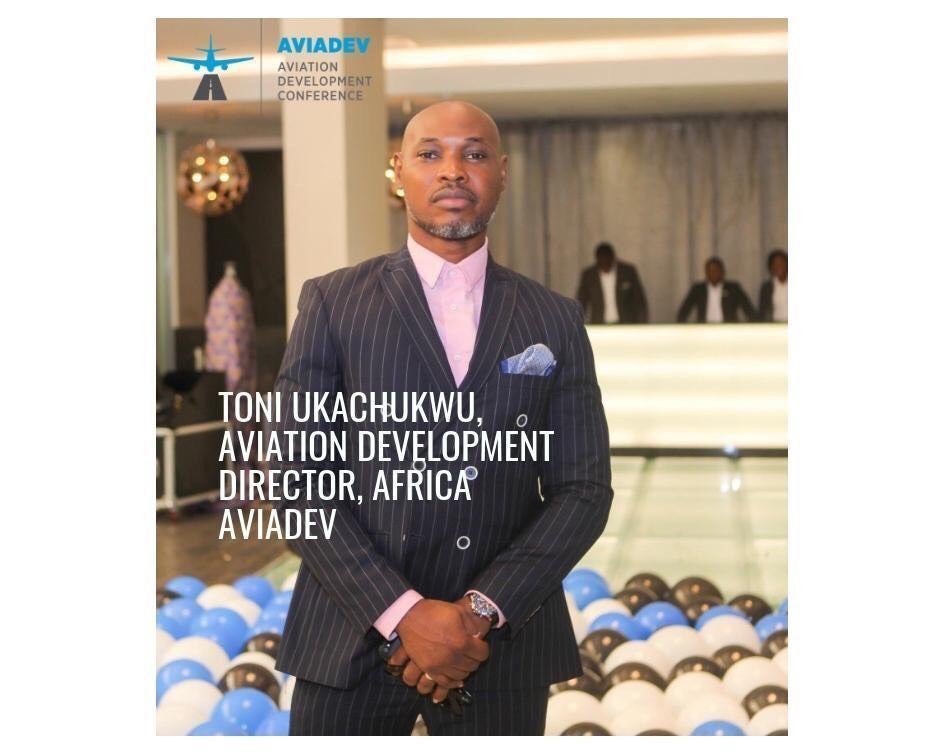 Aviation Development (AviaDev) today announced the appointment of Toni Ukachukwu as the new Africa Aviation Director of AviaDev.
Ukachukwu is the Founder/Chief Executive of Aviators Africa, a resource integrated media and marketing company servicing the Africa's travel and tourism sectors. He currently functions as the Editor-In-Chief of the company's premium quarterly publication, the Aviators Africa Magazine, that solely reports the activities in the Africa's aviation industry.
He is also the Nigeria Regional Manager of Africa Business Travel Association (ABTA) where he is overseeing the affairs of the association in the region.
Toni co-founded Aviators Africa Academy, a social enterprise aimed at inspiring the next Africa's generation of aviation and aerospace professionals towards mitigating manpower shortfall in Africa aviation industry based on on Boeing and Airbus 20 year outlooks, with Jon Howell. He has been leading the Aviators Africa Academy team to organise outreaches, workshops and conferences across several African cities (Cape Town South Africa; Accra, Ghana; Lagos, Nigeria, and Kigali, Rwanda).
As Africa Director, Toni will lead AviaDev's commercial strategy, with responsibility for revenues and operations across advertising and other areas. He will report to Jon Howell, chief executive of AviaDev, and will work closely with Juraj Toth, AviaDev Director, Europe
According to Jon Howell, Toni Ukachukwu brings unrivalled passion for Africa aviation.