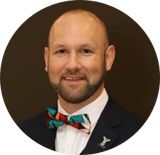 Good day Colleagues,
Finally, after a 20 month hiatus, I boarded a flight to Dubai for the Airshow. It was so encouraging to see and feel the optimism and witness so many African airline orders. The power of the human connection is strong and reconnecting with friends and colleagues was a special experience.
We also delivered Simple Flying's first ever event, the Future Flying Forum. This took us on a journey from Australia to Alaska over 2 days, meeting with CEOs of airlines, airports and OEMs. I also had the opportunity for an exclusive interview with Rodger Foster, CEO and MD of Airlink which is now available on the podcast. Sean Mendis also delivered a presentation entitled "The Future of African aviation", which is also available on the podcast.
Congratulations also to AFRAA for delivering their AGA and the Aeropolitical Forum brought to you by the African Aviation Industry Group.
Looking ahead to the last few weeks of 2021, we will continue to push out podcasts and social content and we will also be delivering a free workshop for all African airports and destinations looking to position themselves for a strong 2022 recovery of which there are details below.
Wishing you all blue skies and happy landings
Jon
An overview of the African Airline orders at the Dubai Airshow
Day three of the Dubai Airshow kicked off with an early order for Air Tanzania. The African airline ordered up four aircraft, but not all from the same family. The airline, which already has a very mixed fleet, mixed it up even more with two 737 MAX, a 767 freighter and a single Dreamliner, the 787-8.
While the order was good for Boeing, it remains to be seen if it's a good move for Air Tanzania. The airline does not operate any 737s, so adding the MAXes will be a challenging integration. It has, in the past, operated some 737 Classics, but will need new pilots, maintenance gear, and spares to keep these MAX aircraft operational.
The future of African Aviation
This episode is a recording of a session delivered on 11th November 2021 at the Future Flying Forum, presented by Simple Flying and powered by AviaDev.
Sean Mendis took to the stage to present on the topic of the future of African aviation.
Sean is an aviation expert who has started up benefits airlines on the continent, along with time spent managing Mogadishu airport in Somalia and a cargo airline.
He is known for his informed and honest opinions and has a deep-rooted passion for the African aviation industry, which is something I am sure we all share.
Rodger Foster, CEO/MD, Airlink – Talking partnerships, fleet, sustainability and the future
This episode is the recording of the interview I conducted on 10th November for the Future Flying Forum, an event brought to you by Simple Flying, the world's largest aviation news website, which was delivered in conjunction with the AviaDev team.
Rodger has been the CEO of Airlink since its inception in 1992 and the airline has grown to operate a fleet of over 50 commercial aircraft. In 2020, Airlink began operating on its own 4Z code ending a 23-year franchise agreement with SAA.
Today, Airlink is the second biggest airline in Africa by the number of flights operated and has signed numerous codeshares and interlines over the last 12 months.
Together we discuss the partnerships, fleet plans, his thoughts on sustainability and take a look into the future.
Capacity for hire: a simple and immediate solution to African airlines' woes.
ACMI (aircraft, crew maintenance and insurance) leasing – also known as wet leasing or damp leasing, is common in Europe and an essential part in the early days of the Air Madagascar – Madagascar Airlines re-birth attempt. It could be a blueprint for other African airlines as they are striving to create a post-Covid, sustainable future for themselves.
As has already been widely documented, most African airlines have historically incurred financial losses, particularly on their intercontinental services. Yet they are often forced by their State shareholders, mostly for national pride or geopolitical reasons, to continue operating long haul to "fly the flag across continents", until cash simply runs out; Air Namibia, South African Airways or Air Madagascar are the latest examples.
ENHANCE YOUR DIGITAL INFLUENCE…
AviaDev has established itself as a trusted platform offering insight and bringing together key voices from the African aviation sector. AviaDev has been delivering digital content to the industry for over 5 years through candid podcasts, video's and social media posts.

Covid-19 has changed the way many of us are currently marketing our businesses. AviaDev is able to offer your business many digital solutions. Depending on your needs, we listen and advise you on the best platform to achieve your objectives.
Bringing together the industry to share knowledge in a concise way, allowing you to make new contacts within the industry.
Distribute any industry or data reports using our AviaDev network.
Facilitating a one-to-one interview with a senior member of your organisation. Promoting the interview with our network of industry leaders.
Showcase your company's product or service by recording a podcast or hosting a webinar using our aviation network.