REUNION TOURISM PREPARES FOR DITEX2015 ATTENDANCE IN AVIGNON
(Posted 25th March 2015)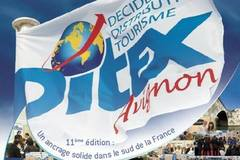 For the fourth consecutive year will IRT, aka Ile de la Reunion Tourisme participate in DITEX Tourism Fair which will be held on 02nd and 03rd of April in Avignon. This is a meeting place for decision makers from travel agencies and suppliers and another key opportunity to meet professionals from the South of France to promote Destination Reunion.
The eleventh edition of the DITEX Show has established a strong presence in the South of France. With a potential of over 1,000 travel agencies visiting the IRT stand will staff from the tourism board and from private sector participants represent the destination Reunion found in booth No. 53. The Tourist Board of Reunion Reunion will be accompanied by several partners: The hotel establishments Palm Hotel & Spa ***** and *** Iloha Seaview Hotel , Saint Alexis Hotel & Spa *** * The hotel group Exsel Authentic Hotels and incoming agency Comptoir Coral .
Beyond the informative aspect on the strengths of the island of Reunion, travel agents will have the opportunity to learn about the wide range of tourism attractions of Reunion. Promotional material will be offered to trade visitors to help them selling the island to their customers while giving the professionals a chance to enhance their skills and knowledge. The show is an opportunity to take decisive trade measures before the summer season and position themselves for the beginning of the next high season.
For added information about the island click on www.reunion.fr