(Posted 19th October 2022)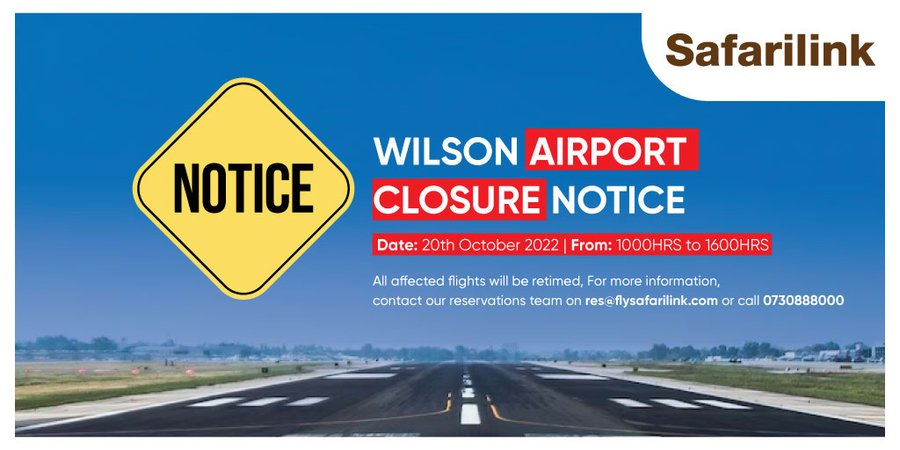 Both major airlines at Wilson Airport, Safarilink and Air Kenya, have advised that the airport will be closed tomorrow, 20th of October, between 1000hrs to 1600hrs while Jomo Kenyatta International Airport (JKIA) will be closed from 1100hrs to 1230hrs East African Time.
This is to facilitate aerial displays by Kenya's Air Force on the occasion of Mashujaa Day, aka Heroes Day.
Passengers booked on flights into and out of Wilson Airport, and into and out of Jomo Kenyatta International Airport during the periods in question are advised to check with their respective airlines to ascertain new departure and arrival times, or if at all their flight might have to be cancelled or transfered to the next day.
www.ATCNews.org extends best wishes to the Kenyan people on the occasion of the 2022 Mashujaa Day.