(Posted 24th March 2022)
It will be a three times in a row hosting for Cape Town, aka the Mother City of Africa, after the announcement by AviaDev's Jon Howell a short while ago that the 2022 event will be moved to South Africa.
Previously to be hosted by Antananarivo / Madagascar, was the 2020 event first postponed several times, then shifted to 2021 and when it was eventually to be held in 2022 did connectivity issues arise after the island's government blocked flights from South Africa to the island.
Said Jon Howell in his message:
AviaDevAfrica relocates to Cape Town for 2022 edition
AviaDev will now take place 29th of June to the 01st of July in the Mother City, Cape Town, South Africa, hosted by Wesgro and the Cape Town Air Access team.
AviaDev Africa conferences were already held in Cape Town in 2018 and 2019 and were a resounding success.
The Cape Town Air Access model is a blueprint for how route development should be done and we are delighted to be able to bring the event back to the Mother City. The AviaDev community has shared their desire to meet in person and with Cape Town's domestic, regional and international connectivity, we can be back together once again to Connect, Collaborate and Change the African aviation landscape.
Despite the very best efforts of the Ravinala Airports team, manager of Antananarivo and Nosy Be airports and host of the event, the combination of continued uncertainty of the total reopening of the Malagasy borders, restrictions on flight frequencies alongside heavy health protocols required by Madagascar have impacted us to be able to deliver an event that would meet the high standards expected of AviaDev events.
We are pleased to welcome the Malagasy delegation, and in particular, Ravinala Airports team, to the event to promote their country and airports.
The last 2 years have been difficult for the industry as a whole, AviaDev will provide a platform to network with new and existing partners, offer an informative conference programme looking at the current challenges and opportunities and secure pre-arranged meetings to increase connectivity to, from and within Africa.
Wesgro's CEO Wrenelle Stander was swift to comment to the welcome news of #AviaDevAfrica again returning to Cape Town when she said: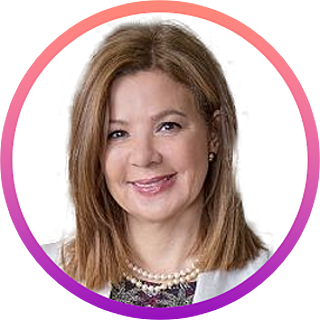 "Air Access is at the heart of the Western Cape's wider ambitions for prosperity and economic competitiveness. Since the closure of international travel in 2020, the air access team has worked to recover 21 destinations of which 10 are in Africa. We are now in a position to strengthen our regional and international connectivity and we feel AviaDev Africa is the perfect partner to support us in this effort. A warm welcome awaits all AviaDev delegates in the Mother City this June."
There has been no immediate reaction from the event sponsors in Madagascar after the news broke that the event had to be moved away from the island to Cape Town but it is expected that they equally regret the hard line of their government over air access and one of the stiffest C19 protocols still in place.
The Bench, The White House, 2 Meadrow Godalming, Surrey, GU7 3HN, United Kingdom