(Posted 20th April 2022)
RwandAir flight WB 464, operated by a CRJ900 aircraft registered as 9XR-WI, MSN 15287, upon landing in Entebbe / Uganda (IATA EBB / ICAO HUEN) in the early hours, suffered a runway excursion.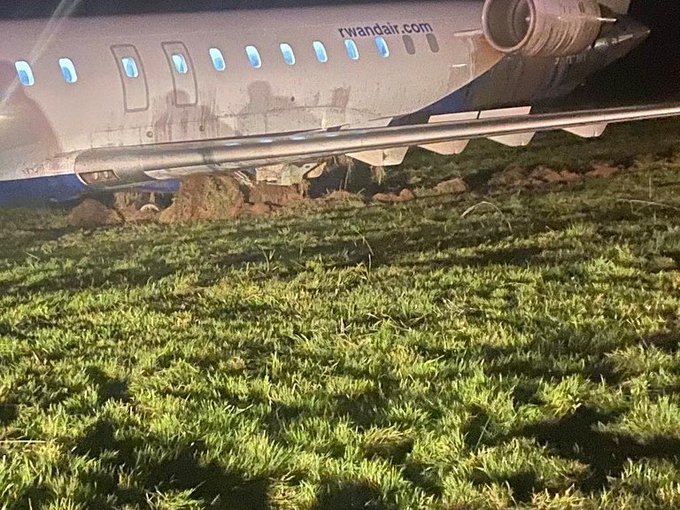 The flight reportedly arrived in Uganda from Nairobi / Kenya – RwandAir enjoys 5th freedom rights on the route under East African aviation accords – around 01.30 hrs GMT / 04.30 hrs EAT, and met torrential rain and reportedly also waterlogging on the ground.
Subsequently the plane departed the runway. Emergency services in Entebbe were immediately deployed and all passengers and crew on board left the aircraft unharmed.
Those passengers enroute to Kigali were rebooked on to a later flight this morning.
While an air accident investigation is now going underway is the aircraft being checked by engineering staff with particular attention to the landing gear, pitons and engines, all potentially affected by the runway excursion into soggy muddy ground, before it can return to service.
ATCNews expresses relief that all on board are safe!