INCREDIBLE INDIA ON BRUSSELS AIRLINES' HORIZON

(Posted 12th August 2016)
When earlier this year Jet Airways left Brussels International Airport and shifted its operations to Amsterdam, were initially two major connections lost for travelers from Belgium and connecting passengers from in particular the African network of Brussels Airlines.
Jet Airways, part of the Etihad Group, was the operating airline but codeshared with Brussels Airlines on the routes from Brussels to Toronto and to Mumbai until that moment. It was Toronto first in April this year when the Belgian flag carrier stepped into the void with the launch of flights out of Brussels, making it the third North American destination.
The airline has now confirmed that effective March 2017 will Mumbai follow with five flights a week, restoring nonstop connectivity with one of India's most important aviation hubs. followed by similar comments by the airline's Chief Commercial Officer Mr. Lars Redeligx:
Said Mr. Bernard Gustin, CEO of Brussels Airlines, when making the announcement: 'With India, we add an important market to our hub. After the departure of a major Indian player out of Brussels earlier this year, we take our responsibility as the national carrier and we create additional employment for our country. The opening of the Mumbai route will lead to 200 additional jobs at Brussels Airlines and will have a positive impact on our suppliers. By next season, we offer the diamond- and travel industry direct flights, which is an important investment in our network expansion, but also in the economic relations between Belgium and India'. This was followed by similar comments by the airline's Chief Commercial Officer Mr. Lars Redeligx: 'The demand for direct flights for passengers as well as for cargo is high. With more than 50,000 passengers per year, Mumbai is the third most important intercontinental destination from Belgium. Furthermore, with this new route we can offer our guests smooth connections between Mumbai and the rest of Europe via Brussels'.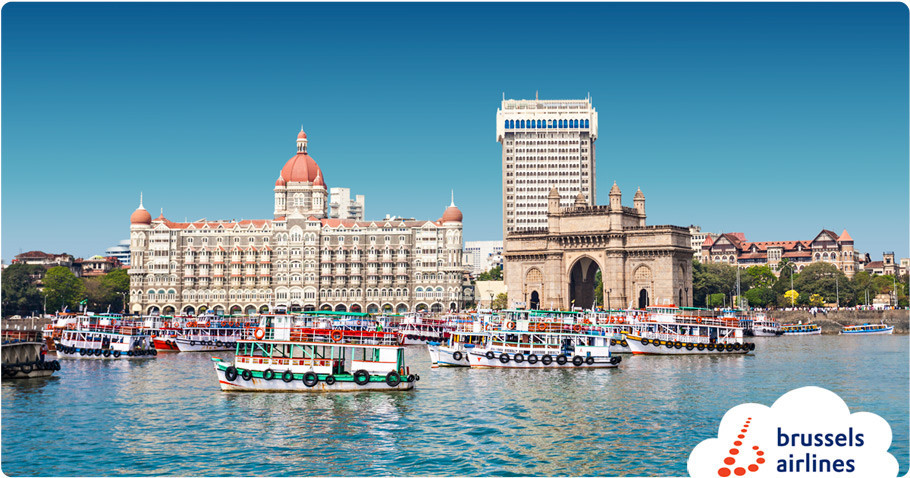 The flight schedule for Mumbai will be available as of September, when ticket sales will commence and reservations be opened up. The route will be operated with another Airbus A330 joining the fleet, the 10th such aircraft overall, configured in the airline's now three class configuration of Business, Economy Privilege and Economy. This is the first time that the Belgian flag carrier will offer direct flights to India and the connection between the European capital and the Indian financial and commercial capital will no doubt benefit both tourism and trade between the two countries and the wider European Union.
In East Africa does Brussels Airlines serve Entebbe and Kigali five times a week and Bujumbura once a week