FLYING VIA BRUSSELS WITH BRUSSELS AIRLINES? WHY NOT STOP OVER WITH THEIR NEW PACKAGE DEALS?

(Posted 14th September 2018)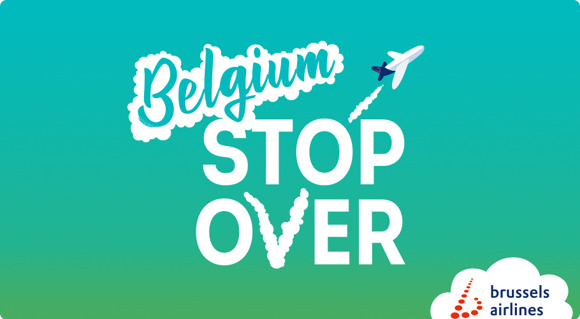 Brussels Airlines launched a new travel option for connecting passengers to visit different Belgian cities during their layover in Brussels, to get even more out of their trip. Belgium Stop Over allows travelers for a visit to Belgium of one to five days, including free access to several museums and sites in two Belgian cities of choice, on their way to their final destination.
As of today, Brussels Airlines guests travelling from the US, Canada, Israel or India to Africa, Europe, the US, Israel, Canada or India can choose to add a short vacation in Belgium to their trip without additional cost.
With Belgium Stop Over, travelers can make the most of their connection in Brussels, by visiting two Belgian cities of their choice. Thanks to partnerships with Visit Flanders, Visit Brussels and Wallonie Belgique Tourisme and 14 Belgian cities, Brussels Airlines is able to offer free access to a wealth of tourist activities and museums in Brussels, Antwerp, Charleroi, Eupen, Ghent, Leuven, Liège, Louvain-la-Neuve, Mechelen, Mons, Namur, Tournai and Ypres. Belgium Stop Over travelers have the choice to stay in Belgium for just one day or up to five days.
On the one hand, Brussels Airport is an ideal airport for connecting passengers, offering smooth connections between North America, Europe and Africa while on the other hand Belgium is a fantastic tourist destination that many people outside Europe know very few about. On top, the country's small size allows for multiple city visits in one trip. Belgium Stop Over passengers have a wide choice of cities they can visit. From the tiniest city in Europe – Durbuy – to the capital of fashion Antwerp, they are all within maximum two hours distance by train from Brussels Airport.
Belgium has much more to offer than many people know: the seaside and its nice beaches, the Ardennes and its beautiful woods for hiking, the many cultural sites and historical cities. It is the country of beer and chocolate, but also offers many cultural highlights, exquisite gastronomy and has the best fries in the world. Congolese rhythms and Belgian dance music, medieval art and revolutionary architecture make Belgium truly unique. And all this is located less than an hour's travel from each other, creating the ideal location for a pit stop of a few days. And talking of pit stops, coincide your visit next year with the Belgian F1 Grand Prix in Spa and watch the top drivers compete on one of the best courses in the world.
By giving its guests the opportunity to discover Belgium, Brussels Airlines once again emphasizes its role as an ambassador for its country.
For more information, please go to brusselsairlines.com/BelgiumStopOver.
In #EastAfrica does Brussels Airlines serve #Entebbe in #Uganda with daily flights, routing once a week via #Bujumbura in #Burundi while the remaining six frequencies route via #Kigali in #Rwanda.