(Posted 04th July 2022)
Traveling with Brussels Airlines, and connecting, starting or ending a journey at Brussels Airport, is now much easier again, after mask requirements have been lifted by the Belgian government.
While mask wearing at the airport is no longer mandatory, in view of the large number of passengers presently using the airport facilities, may individuals still decide to wear a mask for their own peace of mind and their own health safety and many in fact still do as could be seen over the weekend while at Zaventem.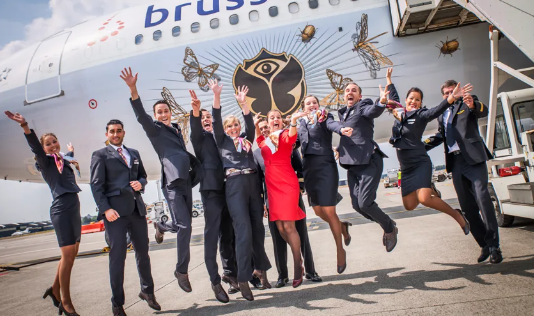 On board the airline, or prior to departure in the Brussels Airlines lounges, is mask wearing also no longer a mandatory requirement but many individuals continue to wear a mask as an added measure of protection against the Corona virus and they are free to do so.
Adds ATCNews.org that an upswing of case numbers, despite the hot summer weather at present, can be seen across Europe and taking health safety measures on a personal level is the choice, and responsibility of each individual traveler.
It is also the responsibility of each traveler to be aware of the current health regulation and potential restrictions and requirement of their destination country, or a country where they transit through, to avoid any kind of problems arising from, for instance, lack of documentation.
Says the Brussels Airlines corporate website:
TRAVEL AND ENTRY RESTRICTIONS
As our passenger, you are responsible for ensuring that you adhere to the health & entry requirements of the countries you are travelling to (including transit countries) and that you hold all required travel documents at all times. Entry regulations may change at short notice. Therefore, it is essential that you inform yourself about the latest regulations on the respective government website(s).
Should you be unable to start your journey due to changed entry regulations, we offer you the possibility to change your flight. More details about our rebooking options can be found ?here.
---
Travel regulations for Belgium
All specific travel regulations when travelling to/from/via Belgium have been suspended.
---
Travel and entry regulations for your destination
For other destinations, please find here a list with the latest ?Travel regulations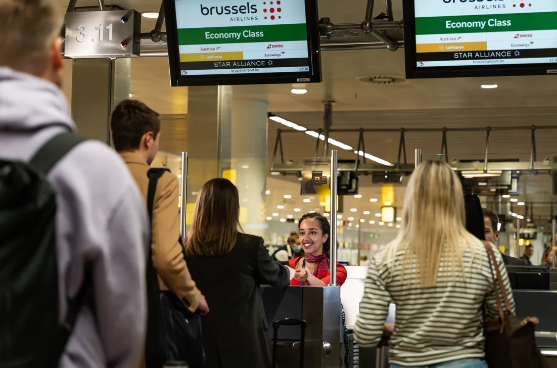 ATCNews wishes all travelers with Brussels Airlines a safe journey and that they remain safe and healthy!