(Posted 20th January 2023)
When www.ATCNews.org bid farewell to Geert Lemmen towards the end of last year (https://atcnews.org/brusselsairlines-fans-travelers-and-corporates-in-uganda-say-kwaheri-ya-kuonana-to-geert-lemmen/) many readers of the publication asked who would take over from him.
Geert as was mentioned went to Accra / Ghana and basically switched stations with his successor in Uganda, Ms. Rita Macedo, who came from West Africa's Atlantic Ocean shores to the shores of Lake Victoria in East Africa.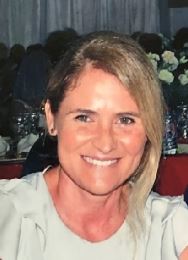 Like Geert has Rita also worked for Brussels Airlines for a good number of years, as mentioned most recently in Ghana, where she spent 7 years.
Rita was first posted for Brussels Airlines to Africa as Country Manager in Angola, where she served between 2010 and 2015, Subsequently she transferred to Accra, where she worked as Country Manager from 2015 to 2022 before officially taking up her posting in Uganda in early December 2022.
Prior to her postings to Africa had Rita worked from 2002 to 2010 as Country Manager in Portugal, which is her home country.
She had prior to 2002 worked in the aviation industry as Business Representative in Portugal for Virgin Express and also worked as a Marketing Co-ordinator with the responsibility of public relations and communications, advertising and promotions for Continental Airlines in Portugal for four years.
During her many years of service in the airline industry, Rita has acquired an extensive experience and knowledge of the industry. She holds a bachelor degree in Marketing Management along with many other professional qualifications.
Since her arrival in Uganda did Rita already start to explore the beauty of 'The Pearl of Africa', taking a safari upcountry over the festive season and when asked by ATCNews about her experience she said: 'It was really nice, a very beautiful country'.
No doubt will Rita over the coming years have many opportunities to further explore the country and will no doubt get many recommendations where to go and what to visit, as she continues the excellent partnership Brussels Airlines has built over the decades* with Ugandan travel agents, the business community and regular travelers.
ATCNews extends a warm welcome to Rita and wishes her the best of success in her new posting.
*Including Sabena and SN Brussels, the predecessors Brussels Airlines.