(Posted 17th November 2022)
MoMu brings fashion to life
Want to immerse yourself in the history of Belgian fashion? In collaboration with Central Saint-Martins (University of Arts London), MoMu is launching the "Exploding Fashion" exhibition. The design process comes to life in 2D and 3D animation. Immerse yourself in the role of the pattern cutter and discover how designs come to life. The exhibition is open until 5/2/2023.
Win a flight simulation for 2
Take control of a Boeing 737 and have an immersive 360° experience. Ready to unleash your inner captain?

Sign up for Enjoy! and enter the contest until 4/12 to win one of the two duo vouchers.
Are you ready for Black Friday?
Flying soon? Do your airport shopping online and enjoy Black Friday with 15% off our online assortment * ! Add code BFCM15 to your basket.
* The discount runs from 21 until 28 November. Not valid on promotions and alcohol.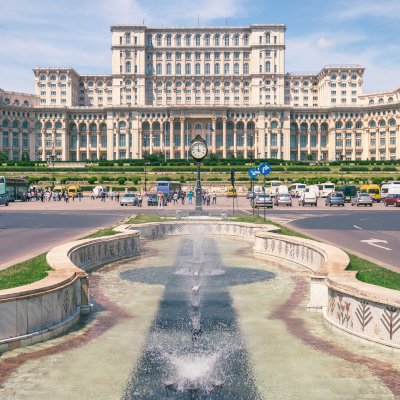 With HiSky to Bucharest
Fancy a last-minute city trip? From 28/11, you can fly to dynamic Bucharest with HiSky. Stroll the authentic streets, discover its culturally rich history and let yourself be surprised by the heart of Romania. Book your tickets today and start your adventure!