(Posted 29th March 2022)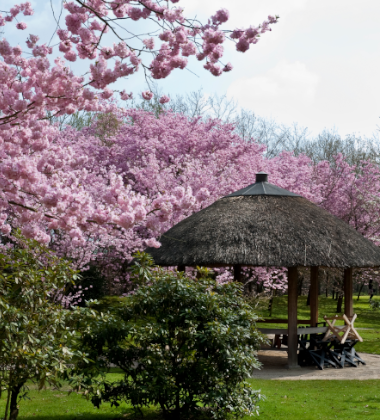 Limburg at its finest

Have a visit to Belgium coming up? Don't forget to add Limburg to your to-do list. Discover the Lommelse Sahara, where you can go for a walk through the sand dunes or enjoy a picnic. Or how about visiting the largest Japanese garden of Europe in Hasselt?
For the sporty ones, Bokrijk offers a bike ride through the water.

Excited about Limburg?

New with Air Belgium

We're ending the month on 3 good notes! Air Belgium has announced it will be flying to three new exotic destinations from Brussels Airport. As of November, their A330neos will be flying to the Caribbean island Bonaire twice a week. As from September, you'll be able to visit Johannesburg and Cape town three times a week. Go find some adventure in Africa!

In addition to that, Air Belgium is keeping its flights to Mauritius, Curaçao and Punta Cana. Options galore for your next long trip!


Book your next trip




Pristina or Stuttgart with Eurowings

On the lookout for an unexpected European destination? From April Xth/rd 2022, you'll be able to fly to Pristina – the capital of Kosovo – with Eurowings once a week. Return flights will start at just €130. Pristina has loads of museums, parks and monuments for you to discover, which makes it totally worth the trip.

Pristina

Do you prefer staying closer to home? Then Stuttgart in Germany is the place for you. Visit the vibrant city on foot and discover numerous theatres, theatre companies, museums and historic buildings. You can fly there and back for just €100.

Stuttgart




Brussels Airport in bloomSpring is here and we're celebrating it by bringing nature indoors. Discover our spring gardens filled with lush flowers and relax in your sun lounger, take a selfie or just enjoy the gorgeous decor. During the Easter holidays, Easter Bunnies will be hopping around, handing out delicious Neuhaus chocolate eggs.
Fun for everyone, right? Let your adventures blossom at Brussels Airport!

Animal care

Did you know that we've had an Animal Care & Inspection centre at the airport since 2020?
This facility was designed to transport and temporarily keep animals. Now, two years later, the Animal Care & Inspection Centre has just received the CEIV Live Animals Logistics certificate.
We're happy to get recognition for our sound infrastructure and quality management in the transport of animals.




Did you know…



If you need some time to yourself to pray or meditate, you can find various prayer rooms at both Pier A and Pier B.
All rooms are accessible to anyone 24/7.



You can now fly to the ABC-island from our airport.
Fly to Aruba with TUI fly. 



Before your departure and after your arrival, you have access to the test centre, which is located just outside the departure gate. 

I'm BRUce, your flight buddy!
And I can help you relax.

Because I know all about the flights from Brussels Airport, I'm happy to share my knowledge with you! Ask me about your flight and receive flight notifications via Messenger or WhatsApp.

Then I will keep an eye on your flight so you can enjoy even more your time at the airport and you are your are on time at your gate.

Talk to you soon!

Chat with BRUce