(Posted 18th December 2022)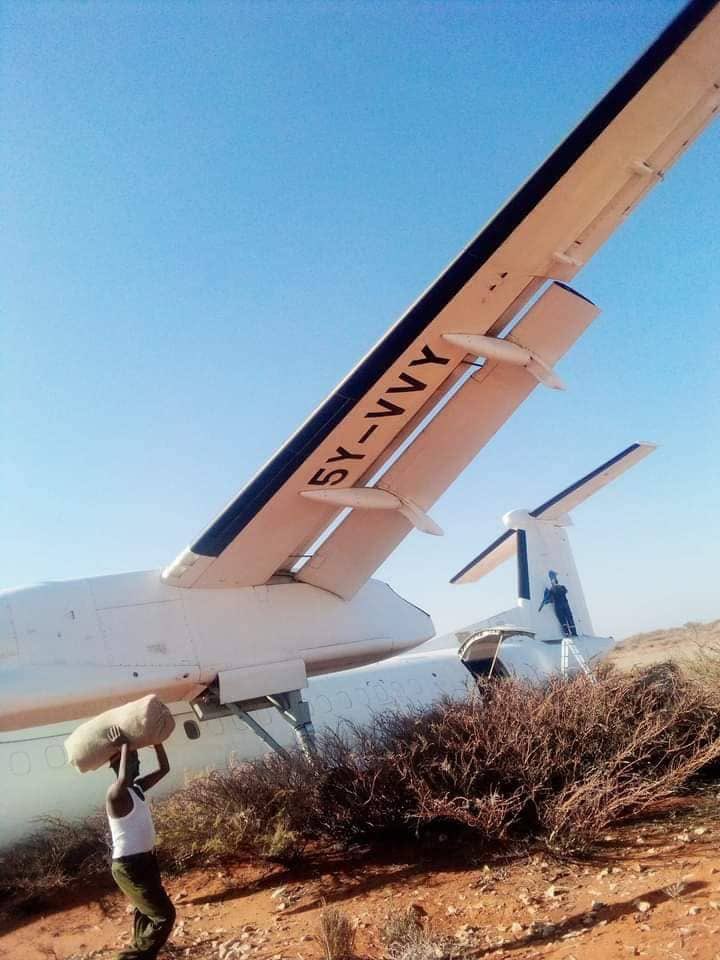 A Kenya registered DHC Dash 8-400 cargo aircraft crashed upon landing at the Somali town of Abudwak yesterday. From images available on line does it appear that the right hand landing gear had collapsed upon touch down.
The aircraft, reportedly operated by Blue Bird Aviation, 5Y-VVY and MSN 4009, first entered service in 1999. It is understood that the crew of six escaped without major injuries from the aircraft after it came to a standstill off the runway.
The cargo was described as Miraa from Kenya, a drug banned in many countries but popular in Somalia, leading to numerous daily flights from Kenyan airports into Somali territory.
The Somali CAA has confirmed the accident and an investigation is underway with Kenyan officials also expected on site to assist.