JOHN BUCKLEY'S UPCOMING RETIREMENT MARKS THE END OF AN ERA

(Posted 26th April 2018)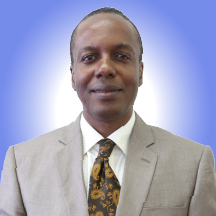 (Alex Avedi – CEO Designate of Safarilink)
Few individuals have left a mark in Kenya's bush and beach aviation as significant as John Buckley did. When John retires at the end of the year he will go into the Kenyan general aviation history books along the likes of Fiona Alexander with both of them having made a huge impact on the industry through innovative spirits and often sheer stubborn continuation of a course they saw to be the right one in the face of many adversities.
Mbuvi Ngunze, Chairman of the Board of Directors of Safarilink – his appointment was announced here only recently – sent the information about the handing over of the baton earlier this afternoon when he said:
On behalf of the Board, I would like to announce that John Buckley will be retiring as Managing Director at the end of 2018. Having been a co-founder and Managing Director of Safarilink for fifteen years, and having been in continuous employment for fifty years, John is stepping back from day to day management, but will remain on the Board as Director and shareholder.
The Board has already gone through the selection process and is pleased to announce the appointment of Alex Avedi as his successor, effective from 01st of June 2018 as Chief Executive Officer – Designate.
Alex holds a Bachelor of Commerce degree from the University of Nairobi and has numerous certifications in Aviation Management including a Post Graduate Diploma in Advanced Aviation Management from the University of Geneva. Alex started his career in the banking industry before joining Kenya Airways where he worked in various capacities for twelve years, his last position being Director, Corporate Quality, Safety, Security and Environment. His most recent role has been at Kenya Airports Authority as General Manager, Operations and Safety.
On behalf of the Board of Directors of Safarilink and management, I wish to take this opportunity to offer Alex our most sincere congratulations on his appointment and confirm our full support to him. We wish him every success as he assumes his new responsibilities. We are confident that under his leadership and guidance, the airline, with the support of entire team and the Board, will continue to expand and develop aviation in the region.
I wish to take this opportunity to offer John Buckley our most sincere appreciation for his dedicated contribution as co-founder and Managing Director since 2004. John has overseen the development and growth of an excellent airline operation that is well respected in the market. Despite the ups and downs in the tourism market, under John's leadership, the team have built a reputable and reliable airline, with an excellent safety record and a strong foothold in the local aviation market.
We thank John for his commitment and valued contribution to the company, which we know will continue as he takes charge of specific projects whilst serving on the Board.
Mbuvi Ngunze
CHAIRMAN
I had the privilege to working with John way back when I still worked in Nairobi and he was at the time General Manager at Air Kenya, before, as was mentioned by Mbuvi, he launched Safarilink in 2003. During those past 15 years did John and his team at Safarilink position the airline as a premier beach and bush operator with a steadily growing fleet and ever expanding destinations across Kenya and into the region. Irrespective of the ups and downs during those years for Kenya's tourism industry has bush flying become the way to go for discerning safari clientele who want to spend their valuable and limited time in the parks and not on potholed roads.

(John Buckley seen here on the airline's inaugural flight to Zanzibar last year)
My best wishes to John on his forthcoming retirement and to a happy long life once he switches the lights in his office off for the last time.
https://atcnews.org/2018/03/08/safarilink-announces-appointment-of-mbuvi-ngunze-as-new-company-chairman/