D ARROS ISLAND BECOMES A NATURE RESERVE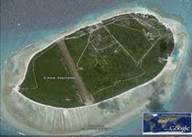 The Creole Island Paradise of the Seychelles is once again living up to its billing as one of the worlds most committed green countries when the announcement was made yesterday that DArros Island was to be declared a nature reserve. The islands owners, a locally incorporated company, will let the Save Our Seas Foundation manage the island, which is located over 250 kilometres southwest of the main island of Mahe and part of the Amirantes Group. Together with the nearby atoll of St. Joseph is DArros island a place of outstanding natural beauty and home to a range of bird species and marine life including giant tortoise and sea turtles, which come to short to nest. The island has an airstrip of over 975 metres long, allowing twin engined turboprop STOL aircraft to safely land and take off.
This latest declaration of an island as a nature reserve drives the overall percentage of protected land yet deeper into the 50 percent range of all terrestrial area of the archipelago now protected, the highest proportion of land set aside anywhere in the world for conservation purposes.
It was also learned from communications received from Mahe that the Save Our Seas Foundation, a Switzerland based not for profit NGO, has an established track record of supporting sustainable programmes of ocean conservation, and has in the past worked in the Seychelles with the Marine Conservation Society working towards the protection of sharks.
The formal announcement is expected to be made today in Victoria, the capital of the Seychelles, and members of the conservation and tourism fraternities are expected to attend the press conference to be briefed on plans of future conservation measures and if the present villa of the owners may perhaps be converted to a more permanent luxurious holiday hideaway. Meanwhile, breaking news here for our readers to be one step ahead of the pack.