(Posted 05th March 2023)
The Africa Youth in Tourism Innovation Summit (AYTIS) & Challenge is hosted by Africa Tourism Partners in collaboration with UNWTO and BDO. It is the "one and only" pan-African Youth and start-ups in Tourism Summit and innovation challenge in tourism on the continent.
This competition invites and welcomes innovative ideas and solutions that go beyond technology but are related to the travel, tourism, and MICE industries for review and adjudication by a distinguished panel of industry leaders. The top five finalists of the Africa Youth in Tourism Innovation Challenge are introduced to industry leaders, mentors, and potential funders and/or partnerships through the summit and other media platforms.
Africa Tourism Leadership Forum (ATLF) is a Pan-African dialogue platform. It brings together key stakeholders of Africa's travel, tourism, hospitality and aviation sectors to network, share insights, and devise strategies for intra-Africa travel and tourism growth across the continent, whilst enhancing the brand equity of "Destination Africa''.
It is also the only Forum of its kind in Africa that highlights tourism as a major economic pillar to diversify African economies. The Forum in convened by Africa Tourism Partners and BDO South Africa.
Africa Tourism Leadership Awards
This is the only pan African industry awards of its kind in Africa. It recognizes and celebrates change-makers and innovation pioneered by Africans, in Africa, for African travel, tourism, hospitality and aviation industries.
Particular attention and recognition is given to nominees who can prove their commitment to leadership through sustainability in tourism practices and policy-making.
Nominees and winners include individuals, small enterprises, countries, heads of states, destinations, cities, hotel groups, organizations, ministers, policy-makers and entrepreneurs.
Destination Africa – Lifetime Award is one of the categories at the Africa Leadership Forum Awards. This award is given to an individual who has made a significant lifetime contribution to positive change in relation to "Destination Africa" outside of the African continent.
Hon. Dr. Ibrahim Mohammed Awal, Ghana's Minister of Tourism, Arts, and Culture, received the 2022 award. Hon Dr Awal believes that tourism development and leadership must be deliberate, inclusive, and long-term. This principle has guided his actions as a Minister. He took office in April 2021. He immediately took charge of the Ghana Tourism Development Project (GTDP). The GTDP is a $40 million World Bank credit facility for the development of Ghana's tourism, arts, and culture sectors. The GTDP had disbursed nearly $4 million as of April 2021.
The Tourism Investment Forum Africa offers destinations an ideal platform to support and contribute to the Destination's investment and trade promotion efforts while actively driving business, investment and trade opportunities within the tourism and related sectors.
The Tourism Investment Forum Africa will incorporate an exhibition aimed at
showcasing and promoting tourism investment projects and opportunities as well
travel and tourism offerings.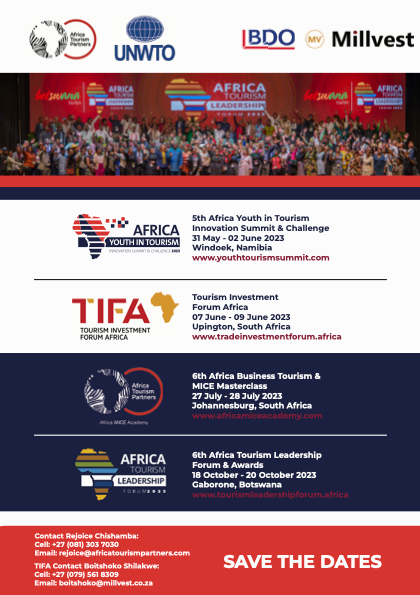 Africa Youth In Tourism Innovation Challenge Winner 2021
Eugene Allotey: Chief Operations Officer For Creative Bibini
Ghana
FOCAS is a "digital suggestion box" that allows your customers and users to provide real time feedback to you from within your branch or outlet. This information is immediately fed into the system and available to you on your screen.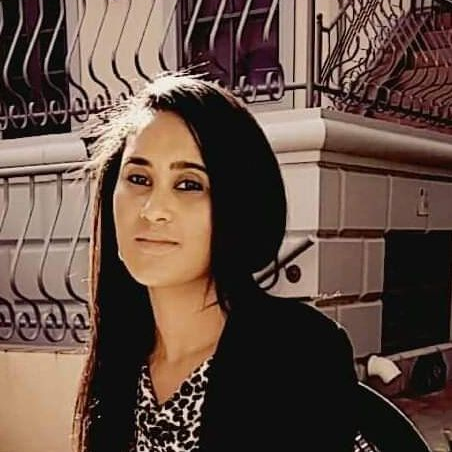 1st Runner-Up – 2021
Jean Mac Kenna: Founder and Owner Eccentric Guest Services
South Africa
EGS is an industry-wide digital platform that brings accommodation providers, 3rd party vendors and guests into the same ecosystem to increase value across the entire tourism supply chain.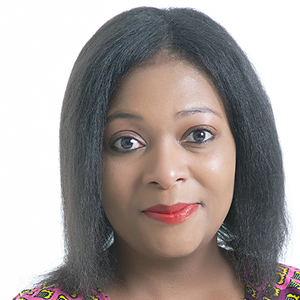 2nd Runner-Up – 2021
Gcina Nomsa Dlamini : Owner And Founder Merchantry Worldwide (Pty) Ltd
South Africa
The purpose is to address the important role that intra-africa travel and trade plays in stimulating economies between African countries and other nations. We have designed a model that will assist in facilitating the objectives of reaching the African Unions agenda 2030 and UN SDG goals, by using travel as a catalyst for business and investment.