INTERNATIONAL RADIOLOGISTS AND PHARMA SUPPLIERS HEADING TO MOMBASA
(Posted 29th May 2015)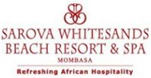 Readers will recall the scandalous news a few weeks ago when Skal International succumbed to fear and showed some real cowardice when the organization pulled their annual congress from Mombasa, which was due for October this year. The Skal congress' headquarter hotel was to have been the Sarova Whitesands and the cancellation is thought to have wiped tens of millions of Kenya Shillings off the reservation books of the resort. In stark contrast did hundreds of radiologists and representatives of pharma companies and equipment suppliers chose to keep their global meeting in Mombasa. A recce mission a few weeks ago, just around the time when Skal abandoned Kenya and did a runner, sufficiently reassured the organizers and participants that the North coast of Mombasa was safe to visit- this correspondent is just concluding another fact finding mission to this part of Kenya and confirms that visitors to the beach resorts are enjoying their vacation without any problems – and that their congress was to go ahead as planned.
It is understood that a significant number of foreign attendees have already arrived at the conference venue, the Whitesands Beach Resort & Spa in Bamburi / Mombasa for the event which will kick off today and last until early next week. Only last week did a major meeting of Chartered Accountants from Kenya, the region and from the African continent take place at the same venue and went without a hitch, needless to say.
As the flow of 'normal tourists' has reduced have efforts been stepped up to bring more conferences and meetings to the Kenya coast and airlines, among them RwandAir, are presently taking a look at the destination with the intent to increase their holiday package options by widening the choice of resorts and offering new attractions like golfing. More on that in coming days, so keep watching this space!