WHALE SHARKS ARRIVE EARLY THIS YEAR TO KICK OFF VIEWING SEASON IN DIANI

(Posted 20th November 2018)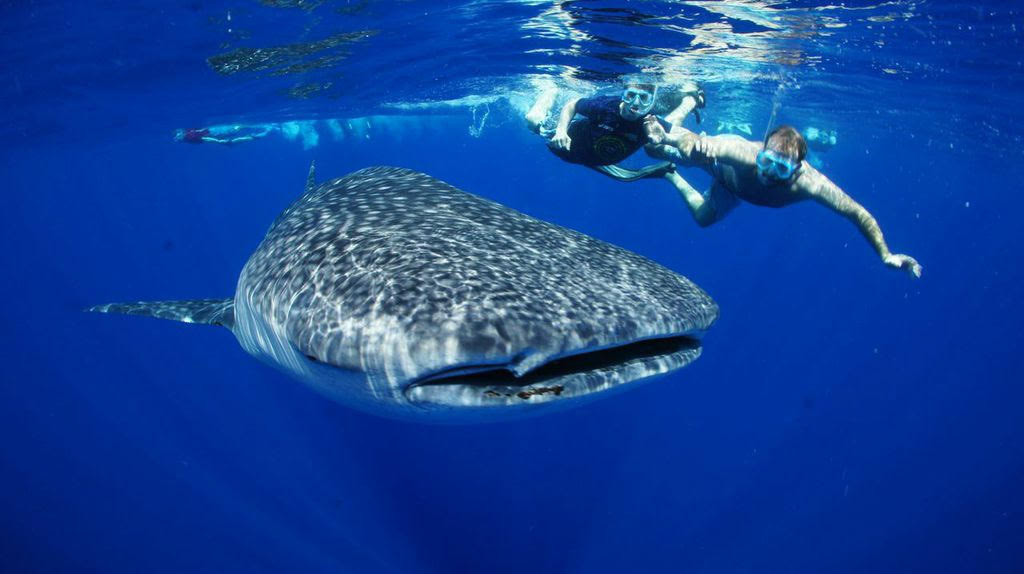 "The sharks arrived early this season" says Volker Bassen, founder of the East African Whale Shark Trust and whale shark expert. "It started in October with a stranded juvenile whale shark that unfortunately died, followed by fishermen and scuba divers reporting whale shark encounters with up to 6 sharks seen feeding together" Bassen told ATC News earlier today.
Kenya's whale shark expeditions normally start on the 01st of February and run until 15th of March. This is the 18th consecutive year Bassen and his team have been running whale shark research expeditions in Diani. As always, members of the public are invited to participate and swim with these gentle giants. "It's a wildlife encounter of a lifetime and Kenya is one of a handful of places in the world where you can interact with them. This time we will focus on photo ID, length estimation and sexing" added Volker Bassen.
For those readers who do not know, the whale shark is the biggest fish in the world and can grow as long as 18 meters. Notably it is a fish and not a whale. Though it is a member of the shark family the whale shark is completely harmless, it is a so-called filter feeder that filters out tiny, minute sea creatures called plankton.
For added information check out www.whalesharkadventures.org