EC AIR, HOST OF THE 2015 AFRAA AGA, ADDS ROUTES AND FREQUENCIES
(Posted 01st April 2015)

EC Air has announced the launch of flights from Brazzaville to Dakar, via their existing destination Bamako. The aircraft used for the time being will be a two class B757-200 which will, come 01st of June, be substituted by a Boeing B737-700NG with 12 business class and 112 economy class seats.
The airline now connects Brazzaville to a total of 11 destinations, Point Noire and Ollombo on domestic services and Kinshasa, Libreville, Douala, Cotonou, Bamako and since end March Dakar on African routes. International services connect Congo's capital with Dubai, Paris and from there on to Brussels.
'The new routes (Libreville, Dakar, Bamako) are the fulfilment of our efforts to connect the African economic capitals with each other and with the rest of the world' said Fatima Beyina-Moussa, Managing Director of ECAir and current President of the African Airlines Association (AFRAA). She then added: 'We are going to continue our expansion with the opening of the next destinations (Yaounde, Abidjan, Bangui, N'Djamena and Beirut). All of this is possible because with Maya-Maya, we have one of the most modern airports in Africa, with a high handling capacity. We are thus benefiting from the vision demonstrated by the President of the Republic, His Excellency Denis Sassou Nguesso, and his government, when they made significant investments in the construction and modernisation of the country's airport infrastructure'.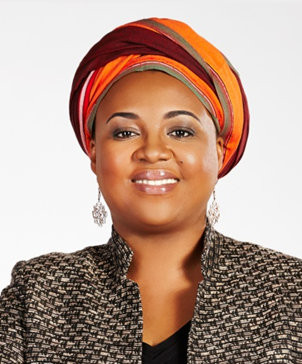 AFRAA, the African Airline Association, of which Mrs. Fatima Beyina-Moussa is the current president, will hold their Annual General Assembly later this year in Brazzaville with EC Air as host airline, an event many AFRAA members are looking forward to.