Tomorrow will be one of Islam's most important holidays, marking the end of the Holy Month of Ramadan. Read on what Lillian Gaitho's thoughts are how to make arrangements for the holiday and how best to celebrate with your friends who have just concluded a month of fasting.
I join her in wishing all my readers of Islamic faith well on this auspicious day!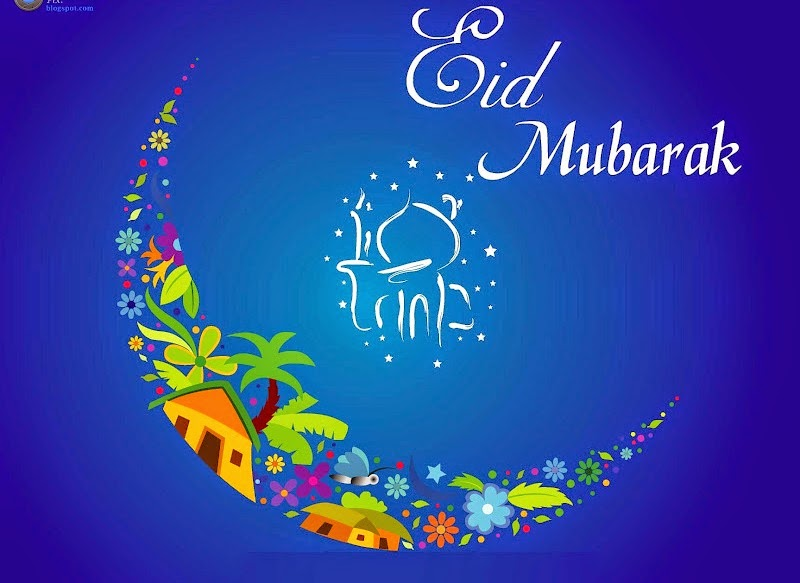 It is Eid-ul-Fitr! Five Ways That you can Celebrate With Friends
Eid-ul-Fitr marks the end of Ramadan and the 29/30 days of fast, a day set aside to celebrate as well as put into perspective a future of favor and grace after the period of prayer and dedication. Part of making Eid special include sharing moments and memories with friends as well as clearing all obstacles that lead to stressful days such as unnecessary debts, malice and anxiety. Here are seven things that you can do to ensure a seamless day with both friends and family.
Make Plans Ahead
Whether you plan to spend your Eid home with family, or are traveling, it's advisable to put all plans in place before the actual day. If traveling to a new place, find out the directions to the preferred prayer place as well as the neighborhood and any aspect that my be integral to your route. Is there a chance that you could spend your Eid in a hotel? Again, make your bookings ahead of time, and while at it, ask about any special discounts for Eid, as well as any possibilities of joining the rest of guests in their Eid prayers. If you place your booking online talk to the travel advisors about all aspects that you may want looked in and checked out before your lodge time.
Prepping Up For Eid
The night before Eid is filled with expectations of the coming celebration. While families will spend time putting together the works for the upcoming feast, other members will be out and about shopping for gifts. You can make this lots of fun through involving friends.
Pay your Fitra and Zakat
The term Fitra refer to money given/donated to enable less privileged members of the community enjoy the day with the rest of the Muslim brethren. This is a little different from Zakat, with the former having a set formula that commits each member of the (giving) family to a particular version. You can also chose to invite such people to your residence for sharing, on the material day or make your donations ahead of time to enable them make plans accordingly. Note that, Eid is a time for sharing as; it is revered as a gift from Allah after the fasting period.
Invite Friends
No doubt the month gone has seen you going out less, eating out less and even toning down on the outdoors. Eid may just be the day to 'welcome' back your faithful fan tribe to the fodder by coming up with activities that will bring you together. Invite them for prayers and lunch, relax together, and take the time to reach out and update one another on anything worthwhile that may have bypassed either of you during the Holy Month.
Share the Good Mood, Smiles and Salaams!
Above all, Eid calls for happiness and sincere spread of positive energy and joy. You do not want to show up cranky in a prayer house, nor do you want to be the one bearing grudges and heavy heart past Ramadan; it's time to share good deeds, contagious smiles, warm hugs and hearty laughter. If you are a Muslim, this is not restricted to your Muslim family alone; smile and hallo your neighbors, kick a ball with the children downstairs and do not forget to greet all those around you at your place of prayer. It's a great time to share moments with your neighbors, and even a greater excuse to finally break ice with the estate agents who've always seemed unapproachable!
You can add all niceties and activities that you think will make Eid more interesting and enjoyable while living up to it's true meaning. In all you do, remember the day marks a new page; free yourself from malice, fill your heart with good will, make time to appreciate God's wonderful works through traveling, and most of all, spread the gospel of unity, humanity and dignity!
Bonjour!