ETHIOPIAN ADDS THREE MORE B787 VIA ILFC LEASE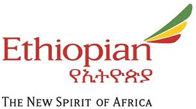 A regular source close to Ethiopian Airlines in Addis Ababa has just confirmed that the airline has yesterday signed a deal with ILFC for the lease of three B787 Dreamliner aircraft, over and above the already 10 on firm order with Boeing directly.
All three aircraft are due to be delivered in 2015 and though no duration for the lease has been made public as yet there is speculation that it could be stretching up to 12 years.
Ethiopian is the first airline in Africa to receive the famous aircraft, famous for well over 3 years delay in first delivery but equally famous for being the most advanced aircraft in the skies right now with phenomenal fuel savings compared to the ageing B767 for instance.
Inspite of an unscheduled engine change a few weeks ago, which disrupted the flight schedule for the new bird, these issues seem to have been overcome by ET's technical team at the Bole International Airport in Addis Ababa where the airline has one of the most advances maintenance centres' on the African continent and the three aircraft will also be equipped with GEnx-1B70 engines.
The move is thought to put pressure on other African airlines vying for the top spot in continental aviation, such as Kenya Airways, the closest rival of ET, to also increase their orders and bring, if at all possible, deliveries forward to take full advantage of fuel and other cost savings the new aircraft can provide. KQ's first B787 is scheduled for delivery in Q1 of 2014, a long way off considering that Ethiopian already has two of the new birds in the air and more arrival now at regular intervals, as Boeing is also increasing production since a second assembly plant has been opened a few months ago.
Watch this space for breaking news from East Africa's vibrant aviation industry.