ETHIOPIAN MAKES HISTORY FOR AFRICAN AVIATION WITH DELIVERY OF FIRST B787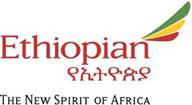 Ethiopian Airlines will in a week from today make African aviation history once again when the airline takes delivery in Seattle of their first B787 Dreamliner.
Delayed by several years the late delivery has made the planned rollout of new destinations a challenge for Ethiopian Airlines but that will all be soon forgotten when this revolutionary new aircraft will join the ET fleet on the 16th of August in Addis Ababa. Ethiopian plans to showcase the plane in Washington DC to invited guests and members of the large Ethiopian Diaspora community before embarking on the long flight home.
While the airline has been shtumm on the likely routes the new aircraft will be deployed on, there is speculation that the new bird might make appearances in China, to where ET is set to increase frequencies and destinations, as the travel boom to and from that country continues unabated.
According to information received from both Boeing and Ethiopian, this is only the second foreign delivery of the Dreamliner after Japans ANA and underscores the importance of ET as a leading carrier on the African continent. Said a regular aviation source from Nairobi overnight: This will be a proud moment for Africa. It shows the world that we have airlines in Africa which can make a success of aviation and hold their own against the new giants from the Gulf. There is a big gap between the African aviation leaders like Ethiopian, Kenya Airways, South African Airlines, Egypt Air, Royal Air Maroc and a few others which meet global safety standards and have ordered the latest state of the art aircraft to boost their already modern fleets. Africa has a bad reputation in aviation because of a few rotten apple countries which distort the record. We must spread the good news and while as a Kenyan I cannot wait to see our own national airline get their first Dreamliner in year and a half, it still makes me proud to see Africa enter a new aviation age next week when ET get Africas first B787.
Ethiopian is literally tied in first place for the race of supremacy in the African skies with Kenya Airways, both having literally the same medium and long term development strategy to connect Africa to the rest of the world through their respective hubs in Addis Ababa and Nairobi, but will take a competitive lead when the 10 B787 Dreamliners, ordered 7 years ago, will begin to join the fleet from next weekend onwards. Much to watch in coming months about Africas aviation industry but for now it is congratulations to Ethiopian Airlines and Happy Landings to the new bird, the crews and the passengers on board.