OSLO TO BE SERVED SIX TIMES A WEEK OUT OF ADDIS ABABA

(Posted 17th October 2018)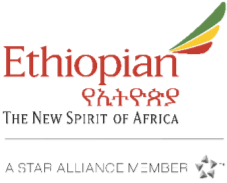 Since the launch of Oslo flights on 27th of March last year has Ethiopian Airlines firmly established itself at Norway's main airport.
Now is the airline upping their service offerings between Addis Ababa and Oslo Airport and from the 11th of December will they be increasing the frequency between Addis Ababa and Avinor Oslo Airport to six flights a week using a Boeing 787-8 Dreamliner.
'We have developed a very close partnership with Ethiopian Airlines, and have worked hard with them to make this route a success story. This is proof that our cooperation has worked well, and that Ethiopian has succeeded in developing a good portfolio of business, holiday and leisure passengers. The segment for passengers visiting friends and family has also been a hit on this route,' said Jasper Spruit, Vice President Traffic Development at Avinor before adding: 'This will provide us with a further 25,000 seats annually on our longhaul network'.
Ethiopian Airlines is a member of Star Alliance, the largest and oldest global airline alliance with members of Star Alliance airlines able to accrue and re-deem miles on all carriers of the Alliance.
Group CEO Ethiopian Airlines, Mr. Tewolde GebreMariam, on his part remarked: "We are pleased to witness the success of our flight from Addis Ababa to Oslo, which has now increased to six flights per week. The Oslo route has proven to be a success within just one year of its launch. It will soon become daily and we plan to add new services to Oslo from Asmara in December 2018. Thru these flights, we are serving the growing travel need between Africa and Northern Europe. In addition to the passenger flights, we have started a fully dedicated freighter operation from Oslo to Guangzhou in China on 11 th of October 2018, facilitating the export of Norwegian seafood to the Asian market."
'Ethiopian has really made its mark on Oslo Airport since launching last year, and its membership of Star Alliance is an important factor in passengers securing an effective way of travelling between Norway and Africa,' added Spruit further.
In addition to six weekly passenger departures from Oslo Airport, Ethiopian Airlines also launched a cargo route on Thursday 11th of October with two weekly departures to Guangzhou in China. 'We are very much looking forward to getting the new cargo route off the ground. It will make a major contribution to the export of fresh Norwegian seafood to the ever-growing Asian market. Our partnership with Ethiopian means a great deal for Norwegian value creation,' Spruit concluded.