MUKAMI MOVIE SET TO BECOME A FULL FEATURE FILM – SUBJECT TO FUNDING BEING SOURCES

(Posted 14th July 2021)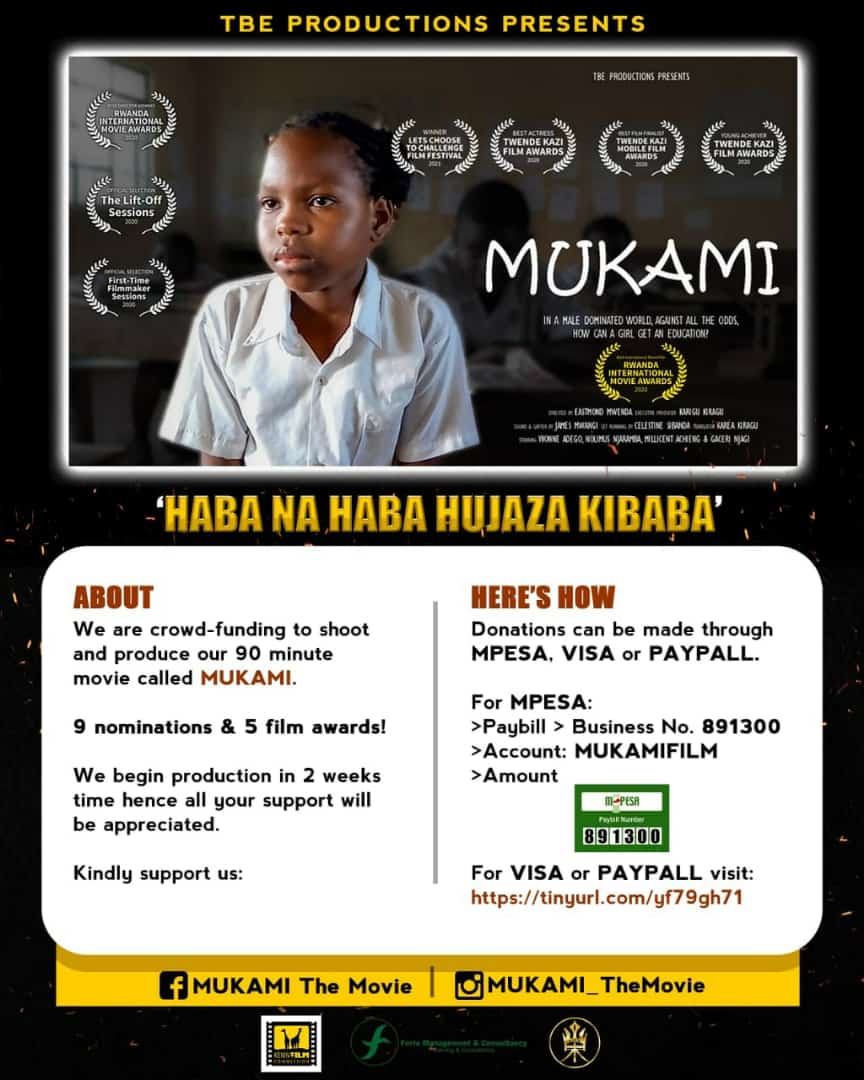 MUKAMI ? The film aim's to change and impact the lives of the girl child ?? throughout Africa as education ? still stands a challenge to many ?
MUKAMI centres around empowering girls & women all around Africa ? with the key tool being education and it's accessibility to all women ??
With 4 film awards? and 10 nominations MUKAMI has already laid an impact to many in Kenya and we are looking to your support to raise funds for the full film production??? beginning in 2 weeks in Tharaka Nithi, ??.
Kindly support us:
MPesa > Paybill > Business No: 891300 > Account: MUKAMIFILM > Amount
Or pay using MPESA or VISA or PAYPAL:
https://tinyurl.com/yf79gh7l
To watch the multi award winning short film ?:

@tbeproductions
@kenyafilmcommission
#MUKAMITheMovie #MUKAMITheFilm #TBEProductions #KenyaFilms #fortemanagmentconsultancy #PicOfTheDay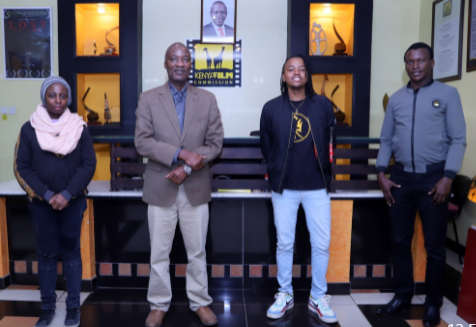 Notably will any donor with a contribution of US Dollars 1.000 or equivalent in Kenya Shillings get a mention in the film credits, an added bonus especially for companies and organizations and the Kenya Film Corporation has already pledged half a million Kenya Shillings and distribution to all their channel outlets, once the film has been completed and debuted.
Below are bank details in case anyone wishes to channel their support directly:
Forte Management Consultancy
Branch: Nyali Branch
Account # 1148577666100
Swift code KCOOKENA
Bank code 11
Branch code 139
Address: PO Box 34003- 80118 Nyali