PORINI COMES TO NAKURU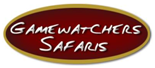 The four celebrated and award winning Porini Safari Camps of Gamewatcher Safaris in Kenya will be getting another 'sibling' when a new temporary tented camp will open in a wooded area of Lake Nakuru National Park.
Similar in set up to all the sister camps on Ol Pejeta and their conservancies outside Amboseli and the Masai Mara, this latest addition to the Porini portfolio will open in December and operate until Easter and then resume between July and October. The all under canvas operation offers comforts similar to those in the other camps by Porini, using gas lamps and solar power in guest tents and the mess / bar / lounge tent, where food and service levels will provide guests with great cuisine and some of the best campfire hospitality found in Kenya.
Like in all other Porini camps there will be trained safari guides taking guests on game drives in the semi open 4×4 vehicles to see both black and white rhinos, Rothschild giraffes, often the elusive leopard and of course the large flocks of flamingos often painting the shores of Lake Nakuru pink. Visit www.porinisafaricamps.com for more information on camp locations, awards won for environmental best practices and of course for bookings.