PORINI'S OL KINYEI IS KENYA'S 'COMMUNITY CONSERVANCY 2012'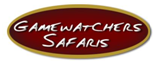 The Eco Warrior Awards in Kenya were founded to recognize efforts, innovations and exceptional achievements for promoting responsible tourism and enhancing tourism sustainability which directly conserves the natural environment linked to local communities through mutual beneficial and equitable partnerships. Nature conservation through community development by tourism is the essence of eco-tourism.
Having previously been awarded 'The Most Responsible Tour Operator 2010′, Gamewatchers Safaris were delighted to be recognized for their work alongside the Maasai community winning 'Community Conservancy of the Year 2012' for the Ol Kinyei Conservancy in the greater Mara ecosystem.
Set on 17,500+ acres of land, Ol Kinyei belongs to a Maasai community who set aside the land for the purposes of wildlife conservation. Ol Kinyei Conservancy is home to only one camp, the Porini Mara Camp which accommodates a maximum of only 12 guests at any given time – making this not only an exclusive experience but one that respects the principles of eco-tourism.
Located within the Serengeti-Mara eco-system, Ol Kinyei is renowned for its unspoilt and breathtaking scenery with diverse terrain offering on one hand open savannah plains and rolling hills on the other. The land, with its abundance of water sources in the form of springs, streams and rivers, coupled with spectacular views across the Mara plains, is home to a wide variety of animal species. There is a resident lion pride of over 20 animals and several leopards also have their territories within the conservancy and are often sighted by guests from Porini Mara Camp on evening or early morning drives. Cheetahs are frequently seen and it is not rare to come across large numbers of giraffe as well as Cape buffalo and elephants. The wildebeest migration also passes through Ol Kinyei when herds from the eastern plains of Loita join the migration to the Mara Reserve. The local Maasai make first class guides and are on hand to share their experience on what do see and do.
Another feather in their cap for the Porini Camps in 2012 was when Porini Mara Camp was awarded a 'Travelers Choice Award 2012' by Trip Advisor for being ranked the number one property in the Masai Mara National Reserve with 176 'Excellent' reviews. Further information about the camp including suggested itineraries, safari holiday packages and booking details can be found here.
Congrats once again to the entire team at Gamewatchers and Porini Camps.