(Posted 10th January 2023)
UAE-headquartered Global Hotel Alliance, the world's largest alliance of independent hotels brands, has become a founding member of the new international loyalty entity, Global Loyalty Organisation.
Launched this month, UK-based GLO is a global professional network of specialists in loyalty, rewards, consumer engagement and loyalty innovation, uniting companies across travel, hospitality, retail, finance as well as technology. Its key objectives are to promote partnerships, growth, and loyalty innovation among members. With the help of GLO News – a platform which shares insights, provides interviews & chat for members – loyalty technology expertise, roundtables, conferences and training, the organisation is supporting members in growing businesses, building stronger brands, and deepening relationships with their customers.
As a founding member of GLO, Global Hotel Alliance, a fast-growing alliance of 40 hotel brands with more than 800 hotels across 100 countries, brings a wealth of international experience to the network, with its successful loyalty programme, GHA DISCOVERY, expanding to more than 23 million members globally since its December 2021 relaunch.
Global Hotel Alliance is one of a select group of leading loyalty and rewards players joining GLO with others including aviation giants Star Alliance and Air France/KLM, as well as Loyalty Juggernaut, a provider of next-gen enterprise solutions that power loyalty programmes for multinational brands.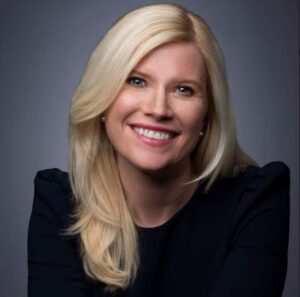 Kristi Gole, Head of Product at Global Hotel Alliance, has been appointed a GLO advisory board member, a role where she will share her knowledge and experience to promote innovation in the loyalty industry.
"Loyalty is our business, and it is exciting to play a pivotal role in creating and growing an organisation that is dedicated to this sector on a global scale," Gole said before concluding: 'We are looking forward to sharing our insights with GLO and helping to shape the discussion about the future of loyalty."
For more information visit Global Hotel Alliance and GHA DISCOVERY