AVIATION, TOURISM AND CONSERVATION NEWS from Eastern Africa and the Indian Ocean islands.
A weekly roundup of breaking news, reports, travel stories and opinions by Prof. Dr. Wolfgang H. Thome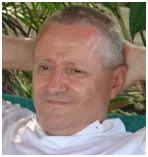 You can get your daily breaking news updates instantly via Twitter by following @whthome, join me on www.facebook.com/WolfgangHThome where the articles also 'cross load' or read the daily postings on my blog via www.wolfganghthome.wordpress.com which you can also 'follow' to get immediate notification when a new article is posted. Also find many of my articles published via www.eturbonews.com/africa with added news from the African continent and the world of tourism, aviation and travel at large.
First edition April 2013
HAPPY EASTER HOLIDAYS TO YOU ALL
Kenya News
KENYA AIRWAYS PREPARES TO LAUNCH ABU DHABI FLIGHTS IN JULY

Kenya Airways has now confirmed that they will commence flights to Abu Dhabi, initially three times a week, using a two class B737-800NG. KQ 316 will be leaving at 19.25 hrs every Monday, Wednesday and Friday to reach Abu Dhabi, the capital of the United Arab Emirates at 01.05 hrs local UAE time, before returning to Nairobi with an ETA at 05.55 hrs the next morning being Tuesday, Thursday and Saturday. Etihad, the national airline of Abu Dhabi, is presently flying daily between Abu Dhabi and Nairobi, using an Airbus A320. The inaugural flight will leave Nairobi on the 01st of July this year.
The flights are part of a partnership agreement signed a few weeks ago between the two airline CEO's. Naikuni and Hogan, in which the two carriers agreed on a wide range of cooperation measures. This is likely to have come as a result of Etihad and major KQ shareholder KLM / Air France aligning themselves with code shared flights between Amsterdam and Paris to Abu Dhabi, as well as other areas, thought to benefit the clients of both airlines with a wider range of flights.
The move is also seen as a strategic expansion and widening of Etihad's network into Africa, where they are presently underrepresented but can now use the flights of Kenya Airways via Nairobi to reach literally any part of the continent, before by the end of next year The Pride of Africa will be flying to every political and commercial capital in Africa. Watch this space for breaking and regular aviation news from across Eastern Africa.
'I DID MY BEST' SAYS MWAZO AS HE LEAVES TOURISM

'And your best was not good enough, not nearly good enough' roared a regular source from Nairobi's tourism circles back via an email to this correspondent, commenting on the final press conference held by hapless tourism minister Dan Mwazo, who never could fill the shoes of his predecessor and leaves under clouds of controversy he created for himself.
Mwazo put a brave face to having to admit that last year's tourism performance, under his guardianship, failed to live up to his own fullmouthed promises of higher revenues and more arrivals. The outgoing minister was clearly trying to mitigate away the situation in the presence of the Kenya Tourism Board CEO Muriithi Ndegwa, with whom he had repeatedly locked horns in several failed attempts to get rid of him after finding that Ndegwa's correct figures, projecting a downturn in tourism fortunes, contradicted him within days last year of making his own off the cuff remarks. He was quoted to have in closing said that 'he stood his ground and wanted to make many changes but the changes did not happen' leaving many observers bewildered what on earth he was referring to.
'He was a disaster appointment and we blame his party chief for that. Sacking Balala was the beginning of his own end but tourism suffered because of it. Balala had a lot lined up which Mwazo failed to appreciate, like bringing the award ceremony for Africa's best tourism businesses to Nairobi. He thinks we forget but it was him who forced Kenya to abandon that commitment and made us look bad when he said there is no money. His appointments of parastatal chiefs without gazetting the law that was another big mistake. Most of us are happy to see him go now and we hope for maybe even Balala coming back to tourism; that would be a big blessing for the sector. Because now, tourism is combined with wildlife and environment and that will allow that ministry to bring all key issues to the table without having to argue with a cabinet colleague who might not understand tourism at all. The new set up brings a lot of hope that the sector can finally be better appreciated in cabinet and be given greater funding. After all, the president elect once was chairman of KTB and he understands much better than others what potential tourism has. Our sector can be his showcase performer and I think he knows that too' added the source in an exchange of messages last night. While on line the same source commented on the sector's expected performance for 2013, claiming that once the election petition, due to be decided this weekend, would be resolved tourism would make a fast and furious recovery, matching at least the performance of 2012 in terms of arrivals and revenues, subject to no re-run being ordered by the court.
Good news for Kenya tourism then it seems, once the politics are out of the way and a new government can be formed, so watch this space for future updates on Kenya's performance.
MASS ATTACK ON MALINDI CASINO LEAVES 8 DEAD, SEVERAL INJURED

Suspected members of the banned MRC, a coastal terrorist group seeking to break away from the Republic of Kenya and form their own radical Islamic state, attacked an Italian owned casino last night in the wee hours.
According to a source in Malindi were six of the attackers killed by security forces alerted from guards and guests, though two policemen sadly also died in the hail of bullets flying.
The source was unable to confirm if any of the guests of the casino were injured, though from other sources in Mombasa the word is that at least some were harmed when the machete and gun wielding thugs stormed the premises. A police spokesperson in Mombasa, some 100 kilometres south of Malindi, stated that about 50 suspected MRC members were involved in the raid.
There was immediate suspicion among the mainly Italian expatriates living in Malindi, that the attempt to rob and kill was aimed to grab a large sum of money to finance the terror group's activities and previous shootings of two Italians during past weeks are now also being looked upon once again in the context of MRC targeted violence.
A major policy and security operation is reportedly underway, combing the entire coast for suspected MRC members though the group has been in the cross hairs of Kenya's security organs for a while now and several of the outlawed group's leaders are already in custody awaiting trial.
Kenya's tourism industry is undergoing a challenging period as a result of economic hard times in key European markets but Malindi, with this negative publicity, appears now double hard hit, now also under scrutiny for the two past shootings of Italians and now this major incident, so shortly before Easter, when in particular a major culture festival is due to be held in Malindi for which thousands of Kenyans are expected to visit the coastal town.
One regular tourism source from Mombasa was unwilling to comment, only saying; 'Yes we heard the news but need more information before we can comment. This looks like a big thing and we need to consult first about the implications with our colleagues in Malindi. We need to get the fact right first'.
Watch this space for updates as and when they become available.
KENYANS RESPONSE TO NEW US ANTI TRAVEL ADVISORY CAME SWIFT AND BRUTAL

The reaction to the latest anti travel advisory by the US mission in Nairobi, advising their nationals to exercise maximum care and caution ahead of the expected ruling of the Supreme Court about the election petition swiftly brought about reactions, and being known to publish such sentiments, my email inbox was overflowing with comments from regular tourism sources and new ones' too.
'And you in the West wonder why Kenya looks at China' asked one regular source from the coast while others let fly with words like 'Cowards' or 'So not the home of the brave' in their angry reaction to this latest attempt to maroon American citizens at home and well near prohibit them to travel to the parks or the coastal resorts over Easter.
The controversial anti travel advisory in part reads as follows: 'The decision [sic: about the election petition] may be announced during the Easter holiday weekend, at a time when many people go out of town. There could be a strong public reaction to the announcement, therefore the US Embassy strongly urges all its citizens to avoid gatherings, demonstrations, downtown business areas, slums and large crowds'.
The Kenya Association of Hotel Keepers and Caterers coast branch executive officer, one Sam Ikwaye, captured the mood of many when he publicly stated: 'The US has always been expecting negative outcomes of the Kenyan situation . We want to tell the Obama-led administration that elections were well and peacefully conducted . We shall come out victorious as one nation irrespective of the outcome of the election petition expected by Saturday. Kenya is undergoing a transition period .Let the US Government give us a big break and stop behaving like they are the world police. We shall only be comfortable with partners who understand our predicaments and problems by and large', the last part clearly being a sharpish reminder that the US and the West no longer played the dominant role in Kenya's foreign and trade relations since the advent of China and India and the return of Russia to the world scene.
Other stakeholders, preferring not to be named, expressed their outrage and disappointment with the US mission's latest advisory and remembered their panic action last year when they, out of the blue, recalled all official staff from Kenya's port city of Mombasa, before a storm of outrage prompted them to lift that ill worded advisory a week afterwards with red faces.
One source at the American mission in Nairobi said off the record and on condition of strict anonymity: 'You should understand that our responsibility is to our own citizens. We must warn them of potential problems, they expect us to warn them. It is not anti Kenya, it is pro American citizen. Personally I understand that the tourism industry is upset. I went to the Holiday Fair last week and many of my fellow Americans made arrangements to travel to the parks or the coast for the Easter weekend. How the advice we put to them influences their travel plans will be an individual decision'.
And of course, the question often asked and never answered, is that what friendly nations are supposed to do?
TRAVELSHOPPE IN NAIROBI OFFERS CLIENTS NOVEL WAYS OF BOOKING FLIGHTS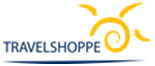 Travelshoppe in Nairobi reportedly is the first travel agent in Kenya, if not East Africa, to offer their clients online flight booking facilities with full agency support and back up. Through the new technology clients can compare flights and prices for their destination through the company's new web based portal which gives clients a variety of airline options to choose from for a particular destination. The system then filters out the cheapest flight for the preferred date and departure time. The available online payment option is secured by the latest technology too, giving clients the preferred option how to make payment, be it credit or debitcard, money transfer or the increasingly more popular M-pesa mobile money transfer from the phone.
The new facility will allow clients of Travelshoppe to book at a time convenient to them, on line, and though the regular booking fee will apply it will also guarantee them the full service of the travel agency's resources and back up, as if they had come to the shop in person, or called in by phone.
Travelling made easier as organizing and booking a trip can now be done by a few clicks once the agency's website has been accessed. Clearly the way forward for travel agencies to stay relevant and serve their clients by embracing technology with 'real service' as a valued add on.
HOTELS ENGAGE IN COMMUNITY PROJECTS


Easter, like Christmas, is for many hotel groups in Kenya a suitable occasion to talk about the community projects they are engaged in across the year, and at times even splash out some hospitality for the beneficiaries, a date with the photographer included of course. Do good and talk about it is, and should be, a topic of conversation in the PR columns, as after all the public ought to know what their favourite hotel or resort is doing for the country, beyond paying taxes and employing hundreds of staff.
Yet, not all seem to share this view of telling what good they do, as only Sarova and Serena responded within the time frame I had set, leaving the entire space here to showcase what they do, yet not what others too could have told and talked about, with hotel companies invited to participate from right across Eastern Africa.
Read all about the various projects and programmes these two leading Kenyan hospitality giants have underway and how they describe what they do, so that when you stay at any of their properties you can ask to see some of these projects, contribute to it or simply be proud that your shillings are put to good use as far as these two companies are concerned.

SERENA HOTELS: CORPORATE SOCIAL RESPONSIBILITY
ENVIRONMENTAL AND SOCIAL CREDENTIALS
Serena Hotels Corporate Environmental Mission Statement
We are committed to developing projects which pay the highest regard to environmental concerns in design, planning, construction and operation.
We will practice a responsible attitude towards energy conservation; reducing and recycling waste; control of sewage disposal, air – emissions and pollutants; reduce use of unfriendly products such as CFC's, pesticides and other toxic substances; reduce noise and visual pollution.
We will be sensitive to the conservation of environmentally protected or threatened areas, species and scenic aesthetics and to achieving landscape enhancement where possible, with indigenous plant material reinforcement.
We must conserve rather than exploit nature.
Environmental Policy and Action Plan:
Our policy is to ensure that all aspects of the business have the least harmful effect on the environment by implementing an environmental management system to:
ü Conserve and improve the usage of energy and raw materials
ü Reduce wastage to a minimum and to recycle materials to the maximum
ü Recognise that wasting energy causes avoidable pollution
ü Avoid pollution of air, land and water wherever possible
ü Improve the working environment
ü Seek to achieve environmental excellence in all our business operations
ü Discuss environmental issues regularly at the highest levels of the company
ü Train and regularly consult employees on good environmental practices
ü Encourage our suppliers and sub-contractors to act in accordance with our environmental standards
ü Be fully aware of any environmental legislation and ensure that regulatory requirements are met and, where feasible, improved upon.
Current Environmental projects:
I. Energy and Water Conservation: Each lodge is fitted with water meters and the amount of water being drawn from local water sources is measured daily to ensure that our water saving initiative is making a difference. The lodges, being in remote places are not connected to the national electricity grid and therefore have to generate their own electricity, which is mainly done by diesel powered generators. Inverter systems have therefore been installed and this has led to reduced fuel usage and a reduction of noise and air pollution.
II. Waste Management: Serena is committed to finding sustainable solutions for waste management despite operating in countries where recycling and other waste facilities are limited. Garbage is sorted at all lodges and, in the case of Kenya, sent back to Nairobi for handling by professional garbage disposal companies. Glass and plastic are recycled while non-recyclable matter is disposed in the most environmentally friendly manner. Wet waste is retained at the lodges and composted into holes systematically dug into vegetable gardens and tightly covered by steel covers to keep animals and birds away. The resultant manure is used in the vegetable and flower gardens.
III. Environmental Training: Serena recognizes that to obtain the desired impact from its work in the environmental arena, both staff and the communities in which it operates need to understand the importance of environmental responsibility. All lodges have an onsite naturalist and environmental committee that provide training to all staff members on environmental policies/practices (eg. How to save water).
IV. Biodiversity: (Through our Turtle and Butterfly Conservation): Serena Beach Hotel and Spa has been engaging in butterfly and turtle conservation projects since 1993. The overall objective of the programme is turtle conservation by providing a safe haven to eggs laid in doomed nests, facilitating transfer of eggs to safe havens and providing incentives to local fishermen to protect turtles and turtle eggs. A turtle adoption scheme has enabled guests to adopt turtles and cash donations are used for paying local fishermen who report and protect the turtles and their nests.
V. Reduction of Carbon Footprints/ emissions: Carbon offsetting has roots in the 1997 Kyoto Protocol that calls on polluting nations to reduce their greenhouse gases (GHG) emission levels and sets out fines for developed countries that exceed emission targets. By ratifying the agreement, the developing countries like Kenya having no GHG emission reduction obligations can participate in GHG reduction through clean development mechanism (CDM) projects. AKDN uttermost aim is to plant enough trees (including those planted in Serena Hotel Lodges in East Africa) and claim for Carbon Credit, later. The over 2 million trees Serena has planted at its Lodges, schools and government forests have been enumerated in the UNEP's 'The Billion Tree Campaign'. In the world today however, sustainable tourism entails striving to be carbon neutral. This means balancing carbon dioxide (Co2) emissions that are produced from tourism-related activities like air travel, auto travel, heating, electricity, etc with equivalent carbon reduction activities elsewhere (offsets). Serena guests and property locals take up the responsibility of offsetting their carbon footprints every time they visit the facilities by planting at least five trees. Currently, this practice is at all Serena Lodges in Kenya. Amboseli Serena Safari Lodge, being the pioneer in tree planting project from 1991, has a total of about one million trees that have taken root.
VI. Architectural design: The architecture of all Serena lodges and hotels pays tribute to the local environment and culture. Buildings are designed to blend with natural settings and are constructed with local materials and labor. Traditional local crafts and motifs are reflected in the internal and external design. We also use local textiles specially designed for each individual property in the furnishings. The decor and ornamental items within each hotel are locally sourced and the landscaping and layout of the properties are drawn from local designs and cultural traditions. Some groups which are supported include: Kakuzi Limited, Banana Box and Designer's Youth Project.
VII. Serena Tree Planting: All lodges work with thousands of guests, school children and visiting dignitaries to 'plant a tree for Africa'. They also engage guest participation in other corporate social responsibility activities that take place around the properties.
Current Social Projects:
ü All lodges provide community health care with a focus on free medical consultations and subsidized medication through its on-site medical clinics on a continuous basis. They also provide antenatal care and immunization, family planning, Voluntary Counseling and Testing as well as provision of mosquito nets which they receive from the Ministry of Health.
ü At each property there is a team of Wellness Peer Educators who spread educate the local communities on healthy living and where need be, help address their health needs.
ü At all the lodges, local performers are hired to entertain guests for a fee on a daily basis.
ü Fresh produce for the kitchen is procured form local farmers whenever possible.
ü Local communities are given training opportunities at the hotels and lodges on a continuous basis; if they are interested in taking up a career in the hospitality industry, they are employed to work at the properties.
ü All properties offer practical attachments for students to gain necessary work experience. They also enroll management trainees who are later absorbed in to different units after six months training and rotation around other units.
ü The local communities are given access to the staff canteen for basic commodities at subsidized staff rates.
Serena Green Initiative:
(a) Solar energy
ü Fully installed and operational in Lake Elmenteita Serena Camp, Kigali Serena Hotel, Lake Kivu Serena Hotel, Kampala Serena Hotel and Serena Beach Hotel & Spa.
ü Sweetwaters Tented Camp is work in progress. Phase 1 is complete, and Phase 2 almost ready.
ü There are plans to eventually have these in all Serena properties.
(b) Invertors
ü Our generators are usually switched off every day for 6-8 hours and we use invertors during that time.
ü These have been fitted in each lodge in Kenya and Tanzania (except for Sweetwaters Tented Camp and Lake Elmenteita Serena Camp) where power supply is by KPLC.
ü The benefits of this includes:
· Saving on cost (diesel)
· Saves the environment (air and noise pollution)
· Reduction of fossil fuel usage
· Does not inconvenience clients
· Prolongs the engine lives of the generators (reduces frequency of service- usually every 250hours)
· Cost of servicing generators is also reduced (oil, filters, waste oil) e.t.c.
Carbon Credits:
ü We have been planting trees for the last 10years in our lodges, forests, schools and communities.
ü So far we have planted over 3Million trees.
ü Working on mapping of the trees in the areas, after which we will apply for carbon credit.

At Sarova Hotels, Resort and Game Lodges, we have integrated social and environmental concerns in our business operations. This is reflected in our mission"To work with the communities in locations where we operate in improving their lives through leadership driven corporate social responsibility charter."
Our corporate conscience is hinged on three key pillars; education, health and environment. We have continued to strengthen our relationship with key stakeholders in destinations where we operate.
Below are highlights of some of the projects we have carried out:
· Education –
o Since 1997, Sarova Mara Game Camp has been supporting Sekenani Primary School. Some of the projects undertaken at the school include building a dormitory area for students facing difficult situations, establishing a botanical garden with over 500 indigenous trees of different species in the school compound as an environmental conservation initiative. Over the years, Sarova Mara has supported the school by providing mattresses, blankets and by building an administration block. Sarova Hotels partnered with Virgin Atlantic as well as Water for All and ten frequent flyer volunteers from Virgin Atlantic in constructing boarding facilities, solar powered water pumps and a new kitchen and play area.
o In partnership with Well-Aware, Sarova has supported drilling of well and building of classes at Daaba Primary School, Shaba region
o Sarova Whitesands Beach Resort & Spa is supporting local schools through a mentorship program that sees student participate in day today resort activities thus harnessing their skills and preparing them for future careers in hospitality.
· Environment:
· Tree planting conservation exercise at Lake Nakuru National Park, Taita Wildlife Conservancy, Ndakaini Dam & Nairobi National Park.
· Sarova Whitesands Beach Resort & Spa staff have taken on an initiative dubbed "the beach cleanup" (one of the hotels in the area taking an initiative of this kind)aimed at preserving the beach and its environment where clean up takes place every 2nd Saturday with an average of 20 staff taking part per session.
· Health –
o Refurbished the Sandy Vohra wing with state-of the-art medical equipment at Spinal Injury Hospital Unit in Nairobi
o Annual Medical Camps – Sarova has partnered with medical organizations to host medical camps in Taita and Maasai Mara regions.
o Support to Diabetes Kenya through Sarova Panafric.
Community engagement:
· Sarova Mara Game Camp keeps alive the tradition of the Maasai people in the Isokon Maasai Cultural Village. The village is a true showcase of Maasai Culture. This unique display and interactive presentation allows you to immerse yourself in one of earth's oldest cultures.
DENGUE FEVER OUTBREAK REPORTED FROM KENYA COAST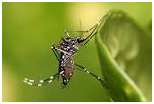 (Image courtesy of www.Wikipedia.Org)
Health officials are quoted in a local daily newspaper in Kenya, confirming at least 15 cases of Dengue Fever at the Kenya coast, but were swift to point out that the disease was 'imported' by travelers carrying the infection before passing it on to certain types of mosquitoes which in turn then were able to pass it on to other people.
East Africa is normally known to be an area where the Anopheles mosquito spreads malaria, from the milder versions to the often fatal cerebral malaria (Falciparum) but the region has so far been spared of much of other mosquito borne viral diseases of which Dengue fever is globally the most common one with over 100 million infections and approximately 25.000 recorded deaths.
Pathologists and doctors reportedly have called for an intensified campaign of spraying to prevent the mosquitoes from breeding but also to finetune the surveillance and monitoring of such diseases.
While there is no known vaccine as yet against Dengue Fever several global institutions and private companies are said to be working on creating an effective vaccine.
A regular tourism source from Kenya, preferring not to be named, dismissed the newspaper reports as 'sensationalizing the issue, because there is no panic as they allege and it is them trying to create a panic by not being mindful of how they report such a sensitive matter'. The source went on to say 'of course there are diseases in East Africa. There are diseases everywhere around the world. Legionnaires disease for instance in the developed world which we never had here in East Africa. There was SARS and we never had it here either. You had Ebola and Yellow Fever and Marburg in Uganda and contained it very well. Tourists are not normally coming into contact with such things, the resorts spray their grounds regularly against mosquito borne diseases. Yes we have malaria but that is the case in many other tropical beach destinations also. Our media people need to learn how to report things in context and not be the source of panic, when there is no panic in the first place'.
Unlike the 'normal' mosquitoes, or in particular the Anopheles which only feeds at night, the Aedes Aegypti type which can carry (but not necessarily does) the Dengue Fever and Yellow Fever viruses, feeds during the day, times when most people are not protected by mosquito nets or other measures.
The news is currently most unwelcome of course, as the Kenya coast gears up to receive large numbers of upcountry and regional visitors for the Easter weekend, after foreign visitors, regularly referred to as 'Wagenis' have stayed away as a result of the ongoing uncertainty over the outcome of the March 04 elections, which was challenged by one aggrieved loser in the Supreme Court, where a ruling is due this week. This has kept occupancies sharply down compared to last year, a situation very much regretted of course as even at the height of the 2008 post election violence not one tourist came to harm in Kenya as they feuding parties back then stayed well clear of tourist hot spots, resorts and other places of interest regularly visited by tourists. Watch this space.
Tanzania News
AURIC AIR ADDS MORE SCHEDULED SERVICES TO PARKS AND ISLANDS

AURIC Air has announced that they will significantly increase their scheduled flights across Tanzania from June onwards to include services to various islands off the mainland but also to more national parks, pushing overall destinations to 18 in every corner of the country.
The airline, which operates 7 Cessna 208 Caravan aircraft, has bases in Dar es Salaam, Arusha and Mwanza and from there flies to Musoma, Bukoba, Mbeya, Songea, Sumbawanga, Rubondo Island (Lake Victoria), Serengeti, Katavi, Lake Manyara, Mpanda, Ruaha, Zanzibar, Pemba, Mafia and Tanga.
From the 01st of June this year there will be a double daily service from Dar es Salaam to Mafia Island, three flights per day to Zanzibar, daily flights to Tanga and Pemba while Katavi will be served initially four times a week. The schedule is arranged in such a way that to most destinations there will be connectivity when coming from for instance some of the national parks and then proceeding to one of the Indian Ocean islands.
The extensive range of tourism related destinations makes AURIC increasingly an airline of choice for the safari operators whose clientele prefers to fly, but is looking for scheduled flights rather than the much more expensive charter options, and the aircraft type used is uniquely suited to land on grass or gravel airstrips where STOL capabilities are required.
AURIC Air is now in operation since 2001 and last year opened an office in Arusha to increasingly tap into the tourism traffic. For more information visit www.auricair.com, find them via www.facebook.com/auricair or follow them on Twitter via @auricair.
TORRENTIAL RAINS IMPACT ON SAFARIS ACROSS TANZANIA'S NORTHERN CIRCUIT

Reports reaching from Arusha speak of torrential rains cutting a vital road link to the Northern safari circuit near the town of Karatu, where the Kirurumo River flooded, broke its banks and severely damaged a bridge, effectively disrupting road traffic for residents and tourists. The main road was reportedly also impassable as it was littered with debris the raging floods had deposited on the road, such as trees, tree branches and boulders of rock and piles of soil left behind when the floods eventually subsided.
Safari operators were however said to be swift in reacting to the situation, and worked hand in hand with TANAPA to ensure that clients destined for departure from Kilimanjaro International Airport were flown back to Arusha, when the extent of the disruption of road traffic became apparent.
Earlier in the week was TANAPA's Director General being quoted in the local media when he presented visitor statistics, which though showing a decline in 2012 over 2011 nevertheless recorded a revenue increase through higher spending by tourists while in country.
'There are varying factors we need to consider when we talk about tourism arrivals. 2012 was a difficult year. Many of Tanzania's traditional overseas markets suffered economic challenges. The issues surrounding the Serengeti Highway and other controversial projects affecting parks and game reserves have also not helped us of course. But we got a very competent tourism minister since last year who has changed many things for the better already and we hope that 2013 will be a much better year. For this reason we have to coordinate our rescue efforts when flooding strikes like on Wednesday this week. It is a time when competition takes a back seat and we all make sure that disruption to itineraries is kept to a minimum. Two weeks ago the central rail line was also affected again by floods and rail traffic stopped. We expect heavy rains this time of year but at times it gets too much and then we are challenged to react immediately, be it day or night. It is not just for the tourists, our own people also have to travel, they have produce to take to markets, need to have goods delivered to their villages and towns. So when there is a local problem with a flood affecting tourist routes, everybody cooperates to solve these problems' said a regular source from Arusha while passing the details and location of the traffic disruption. Well done in difficult circumstances with special thanks to TATO for their coordination and to TANAPA for going out of their way to assist the safari operators.
FASTJET SENIOR MANAGER IN COURT OVER ABUSIVE LANGUAGE

Information received from a regular aviation source in Dar es Salaam speaks of more woes on the ground for FastJet when one of their managers was arrested and produced in court over the alleged use of abusive language against a Tanzanian employee. UK citizen Emma Donovan, Manager Flight Operations for the upstart airline, was produced in court after reportedly evading arrest for several days, where she was formally charged before the case was adjourned until after Easter. The incident had reportedly taken place on 19th of March, when she allegedly used insulting language against a co-worker, though it could not be established if racial slurs or undertones were involved. She has since been released on bail but will not be able to leave the country until after the case is over.
There have been constant rumours about a rift between the top management of European descent – no significant top position in the airline is reportedly held by a Tanzanian citizen and in fact some of the airline's top executives have their offices in the UK – and their local employees, a situation this latest case now gone to court seems to confirm to some extent.
No matter what the verdict of the court will be, when the case has finally been heard in full and evidence been given by all parties, this is another PR disaster of the highest order for FastJet which has been in the news for all the wrong reasons vis a vis their legal cases with erstwhile darling partner Fly 540, a short lived union which has since fallen apart and descended into mudslinging and dates in court. Watch this space.
KAGESHEKI FIRM ON SPLITTING THE LOLIONDO 'CONTROLLED GAME AREA'

No nonsense Natural Resources and Tourism Minister Amb. Khamis Kagesheki was blunt in his response to objections over his plans to split the Loliondo game area into two major parts, when he dismissed threats by local politicians to resign as he retorted: 'If the civic leaders want to resign, they can go ahead. But there is no government in the world that can just let an area so important to conservation to be wasted away by overgrazing.' He then went on to take aim at the large number of NGO's operating in the Loliondo area, when he added: 'It is amazing for a small area like Loliondo controlled area to have more than 30 non-governmental organisations if they are not after their own benefit. But now the end has come and the nation cannot be driven by the pressure of individuals or NGOs' a clear indication that he was unconcerned over the likely pressure those NGO's would attempt to bring on him to change his mind. In this connection he added further that poor usage of land has in the past repeatedly led to disputes for which he blamed local politicians as well as foreign interest aimed to interfere in the area. It is understood from a source in Dar es Salaam that the government will retain some 1.500 square kilometres, namely the part of Loliondo adjoining the Serengeti National Park which serves as part of the annual migration routes for the wildebeest but also provides water sources for game while being marginal for cattle or goat grazing. Some 2.500 square kilometres will be handed to the local communities and the Tanzanian government is reportedly committed to build dams to provide water for the herds of cattle.
Loliondo has been mired in controversy for long periods of time over the hunting concession given to a UAE based company for over 20 years, which often caused conflict with local communities who felt they were pushed off their own ancestral land and denied a right to make a living at the expense of favouring 'a few rich sheikhs over the wananchi'. Watch this space to see how this story eventually pans out.
PARTS OF DAR SUBMERGED IN FLASH FLOODS AGAIN AS CHINESE PRESIDENT VISITS

Like on Christmas eve, the Easter week too has now seen raging floods sweeping through parts of Tanzania's commercial capital of Dar es Salaam, as drainage was overwhelmed by the sheer amount of water which fell from the skies above. From reports it was learned that many of those displaced a few months ago appear to have returned to their initial dwellings only to be chased away once more by fast rising waters, again losing property but thankfully no loss of life was reported on this occasion, unlike on Christmas 2012 when several lives were lost.
The flash flood brought traffic in parts of Dar es Salaam to a standstill on the very day when the new Chinese President Xi Jinping started his official visit to Tanzania, the first country he chose to visit since assuming office a short while ago. He is accompanied by a large business delegation besides a number of government officials. This is largely considered to serve notice on the traditional political powers in the West, that China will continue their close engagement, economically and politically, with the African continent, where most of the recent years' mega infrastructure projects are now financed by Chinese banks and built by Chinese companies. Chinese companies have also secured massive investments and partnerships in particular for mining, gas and oil concessions on the continent, as their fast growing economy back home needs to be fueled by cheap raw materials, in rich supply in Africa. The recent finds of major gas deposits off the coast of Tanzania are seen as one of the potential areas where China could sign additional agreements with the Tanzanian government, which in turn is keen to see such projects as the TAZARA railway rehabilitated, power plants, roads and bridges built and perhaps a partner found for ailing Air Tanzania, and on / off situation with Chinese investors for the past several years. On the downside has China been accused of being the main driver of the blood ivory trade and it is hoped that President Kikwete will raise the issue that China needs to do more on the domestic front to curb the hunger and greed for the 'white gold' as ivory is often described. From Tanzania will Xi Jinping and his delegation visit South Africa and Congo before returning home to Beijing.
A growing number of Chinese tourists are also now visiting Tanzania, able to reach the country with one stop via flights by Kenya Airways, Ethiopian Airlines, Emirates and Qatar Airways, all of which fly daily to a number of destinations in China and offer convenient connections for holiday visitors from the world's most populous country.
Rwanda News
RWANDAIR SET FOR JUBA AND DOUALA LAUNCH

After already announcing Accra as their next destination in their current inflight magazine INZOZI, has RwandAir, the national carrier of Rwanda and one of Africa's fastest growing airlines, now announced the launch of direct flights from Kigali to two additional new destinations. Douala and Juba will be joining the growing list of destinations from the airline's hub in Kigali over the next few months.
The flights to Accra / Ghana Accra will operate five times a week and Douala will be served four times a week. Both flights conveniently leave Kigali in the afternoon, whereas the return flight for Kigali leaves the following morning. Boeing 737-700NG or B737-800NG aircraft will be used on the route, offering both Business and Economy Class service and attractive market promotion and introduction fares will be made available for bookings from next week. Both of these new destinations, Accra and Douala, will launch on June 1st. The two cities will join Brazzaville, Libreville and Lagos, making RwandAir's West African destinations a true 'handful'.
A month later, on July 1st , will Juba, the capital of South Sudan be added to the network and will initially be served three times a week with the recently acquired brand new CRJ900NextGen regional jets. Departure from Kigali is at 9:45 a.m. and the return flight from Juba to Kigali will take off at 13:00 hrs, South Sudan time.
All new flights offer excellent connectivity into the entire RwandAir network, now consisting of 16 destinations. In a statement to the press, RwandAir CEO John Mirenge said: 'A new schedule, effective June 1st, allows us to expand, add new destinations and develop our airline and Kigali airport as transit hub. We will be welcoming many more visitors to Rwanda'.
Notably does the announcement coincide with the end of Rwanda's national development conference where 200 national leaders came together to strategize how to achieve a double digit economic growth in coming years, and needless to say, tourism, and as manifested here, aviation will clearly be in the centre of things.
The airline's Commercial Director, Bert van der Stege added to his CEO's remarks when he said: 'With the replacement of older Boeing 737-500's by the Boeing 737-700 NGs and the re-design of our current pattern of operations, we are able to enhance the efficiency of our network. Improving connectivity is key for us to attract more passengers. The new schedule will have a very positive impact on our passenger numbers and revenue'.
RwandAir has over the past three years seen impressive growth. In the year 2012, RwandAir carried 67 % more passengers and enjoyed a 60 % increase in revenue vs. 2011, despite no increase in capacity. This year the focus is on fleet renewal with new CRJ900s and B737-700s joining the fleet and the implementation of a new hub structure at Kigali Airport.
RwandAir has made an impact on African travelers for conveniently connecting them through Kigali International Airport. Still relatively small in size, the compact airport and the airline are able to provide seamless transfers and a much more personalized service than is the case in elsewhere in the region. This makes connecting through the heart of Africa on RwandAir an excellent alternative for African passengers from Southern, Western and Eastern Africa, compared to some of the bigger and busier airports in the region.
RwandAir for sure is going places as is the entire country, known as The Land of the Thousand Hills. Watch this space for breaking and regular news from Eastern Africa's vibrant aviation scene.
NEW TENTED CAMP AND VISITOR CENTRE OPENS IN AKAGERA NATIONAL PARK
African Parks has now formally opened a new visitor centre in the heart of the Akagera National Park, which they manage in a joint venture with the Rwanda Development Board's Tourism and Conservation Department.
Located along the 7 tent Rusizi Safari Lodge the new centre will give visitors a greater insight into the park's history, ecology and wildlife, and was constructed with the generous help and assistance by the US based Walton Foundation, which has todate injected over half a million US Dollars into the project at Akagera.
Akagera is the first park in Rwanda to be secured with an electric fence covering some 120 kms of boundary lines, aimed to protect the neighbouring communities from straying elephant and buffalo, which have in the past regularly raided small farms and caused loss of property and live among the rural population living on the edges of the park.
RDB and the park managers used the opportunity to provide impressive figures of increased visits to Rwanda's one and only savannah national park, which saw a 40 percent increase in park entries over the past three financial years and a 73 percent revenue growth over the same period. Tourism is the single most important source of foreign exchange and has in recent years grown by double digit figures as a result of product diversification away from the singular image as a gorilla tracking destination to one of multiple attractions of equal standing, including Akagera National Park.
RWANDAIR PREPARES FOR BOEING FLEET UPGRADE

Usually well informed sources from Kigali have confirmed that the replacements for the two B737-500 aircraft on lease to RwandAir will start arriving in Rwanda within the space of the next two weeks already. The two ageing Boeings will be substituted by two relatively new B737-700NG, coming from European airline TUIfly, adding greater reach to the fleet but also more seats.
The two aircraft now leaving the fleet had a twin class configuration capacity of 12 business and 80 economy class seats while the new B737-700NG's will offer 108 economy class seats and 12 business class seats, adding space for an extra 28 passengers on each of the two aircraft.
The range too will be significantly upped, from the current approximately 4.100 kms for the older aircraft type to well over 6.000 kms for the newer -700NG's, allowing RwandAir to use this aircraft type to fly without problems nonstop to Dubai or with ease to the new destination Accra / Ghana, to where the inaugural flight will take off in June this year.
RwandAir has not yet formally confirmed that the options for two more Bombardier CRJ900NextGen will be turned into firm orders but it is expected that this will happen in 2014, as the expansion of destinations and the increase in frequencies to key destinations continues.
Only last month has President Paul Kagame, in his monthly meeting with the media, confirmed to this correspondent that RwandAir will continue to enjoy the fullest support of the Rwandan government, and that, when the time is right, a strategic partner will be sought to join hands with the national airline. RwandAir is surely now the pride of Rwanda and the envy of many in the region, who seem to be standing still while RwandAir is flying away from them. Watch this space for breaking and regular news from Eastern Africa's vibrant aviation scene.
RWANDA SET FOR GEOTHERMAL ENERGY

Rwanda's Energy Water and Sanitation Authority has confirmed that drilling on the southern slope of the Karisimbi volcano near Musanze will start in mid April, setting the stage to begin exploiting sustainable energy sources through heat exchangers. Fast economic growth and a progressive rollout of access to electricity into the rural areas of Rwanda has stretched the current overall capacity of about 110 MW, prompting the country to seek other energy sources on the fast track to add capacity and facilitate further growth.
A study on the geothermal potential of Rwanda was carried out some 3 years ago by Kenya's KenGen, the only power company in the entire region with a long track record of using geothermal technology to generate significant amounts of power. The Karisimbi site was identified as one of the most suitable locations, and the drilling will last for about 6 months before a decision can be taken if a pilot power plant of 10 MW can be built.
KenGen estimated the overall geothermal potential of Rwanda as much as 700 MW, though information at hand indicates that only about half will be marked for exploitation as 'green' source of energy.
Currently much of Rwanda's electricity is generated by hydro electric plants though methane gas production at Lake Kivu is expected to add significantly in coming years.
The Rwandan government has set aside some 27 million US Dollars for the initial stage of geothermal energy exploitation, inspite of budgetary issues caused by a number of development partners and donors withholding funds from the country over unfounded allegations of the country's role in the troubles of neighbouring Congo DR. 'Infrastructure development is crucial for our country. There are a number of projects ongoing or in final planning. The new airport is one, RwandAir is another, our national convention centre, roads, bridges, small hydro power plants and now geothermal energy production. If we can have a large percentage of geothermal electricity it will give us a much greener footprint and help our aspirations to remain an ecofriendly country. Tourism depends on this' said a regular source in Kigali when discussing the information passed overnight.
Way to go, Land of a Thousand Hills, way to go.
Sudan News
KLM PULLS OUT OF KHARTOUM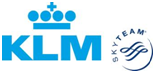 Royal Dutch Airline KLM has announced that effective 31st March this year they will halt flights between Amsterdam and Khartoum, citing unsatisfactory performance of the route.
There has been speculation if Khartoum's harsh economic environment, which saw allocation of foreign exchange to repatriate ticket sales suspended – inspite of existing international agreements which ordinarily exempt airlines from such measures – or if simply the increasing isolation of the regime has led to the decline now seen. Regime leader Gen. Bashir is wanted by the International Criminal Court for alleged war crimes and crimes against humanity and has pushed his country more and more to take radical positions in order to attract financial support from countries demanding such political concessions. Suspension of oil exports by South Sudan via the harbour of Port Sudan have also deprived Khartoum of much needed hard currency and being left with just over 20 percent of what oil reserves the united Sudan once had – the balance went with South Sudan on independence in July 2011, the country has suffered from severe economic problems ever since.
KLM had last decade for a period of time already suspended flights to Khartoum but resumed the service eventually, most recently operating three times a week. The flight then continued to Addis Ababa, Ethiopia's capital city.
Only last week did Khartoum Sudan's tourism minister lambast international tourists, all but banning anyone coming for booze and bikini holidays, effectively sealing the departure of KLM by driving the last nail into the tourism coffin of his country.
Passenger to Khartoum can now fly with KLM's African partner Kenya Airways from Cairo, where KQ operates a regular service via Khartoum to Nairobi, and vice versa, to stay within SkyTeam carriers. Watch this space for regular and breaking news from Eastern Africa's exciting aviation scene.
DRINK CAMEL MILK INSTEAD OF ALCOHOL SAYS SUDAN (KHARTOUM) TOURISM MINISTER

Khartoum Sudan's Tourism Minister Mohamed Abdul-Karim Al Had all but told foreign tourists to get lost, when letting show his radical side last week to the fullest as he declared the country off limits for tourists expecting to be served alcohol or wanting to dance in a disco. Instead, he advised tourists to drink camel milk according to a a foreign resident source in Khartoum. He added more insult to the global tourism community when he had a go at 'nudism and beaches' tourists, clearly saying that the hundreds of miles of sandy beaches along the Red Sea are off limits for those wearing bikinis. His statement caused further bewilderment among international observers when he claimed that over 5 million tourists had visited Khartoum Sudan in 2012 and earned the country over 600 million US Dollars, a figure put immediately into the sphere of cuckoo land, not resembling reality on the ground.
The Sudan has plenty of ancient monuments along the Nile, having in ancient times been part of Egypt and being called back then the 'Upper Kingdom' and the Nile cataracts inside Sudan are as spectacular as those in Egypt itself.
However, unlike in Egypt of today, where tourism is truly a major revenue earner, with beach holidays along the Red Sea resorts of Sharm el Sheik and culture and history tourism along the Nile, Khartoum has imposed nearly impossible restrictions on tourists to actually even leave Khartoum, once they have gone through the process of securing a Visa, unless they obtain police permission – something close observers say can take several days and can by no means be taken for granted.
Truly, a tourism minister who clearly knows his stuff and who is acting as principal marketer and promoter of the country – says this correspondent tongue in cheek.
Seychelles News
SEYCHELLES HOSTS AFRICAN AIR NAVIGATION MEETING

The Seychelles Civil Aviation Authority co-hosted, for the first time ever, a meeting of NAFISAT, short for Northern Africa and Indian Ocean communications by Satellite grouping, which brings together a number of countries from Africa and the Middle East. Representatives from Egypt, Ethiopia, Eritrea, Djibouti, Kenya, Libya, Saudi Arabia, Seychelles, Somalia, South Africa, Sudan, Tanzania, Uganda, and Yemen came together in the Seychelles, where, since hosting Routes Africa in July last year, a number of continental aviation meetings have taken place.
The member states vested the management of the programme to the Air Traffic Navigation Service of South Africa and part of the deliberations were aimed at resolving future cooperation beyond 2015, when the current arrangements were due to expire. The meeting resolved, according to a report received, that NAFISAT will continue to be hosted by South Africa for at least a further 7 years, allowing for longer term planning and the introduction of the latest technologies over that period of time to improve air navigation infrastructure and management on the African continent and across the Indian Ocean islands.
Bringing such meetings to the Seychelles is largely credited to the Seychelles Tourism Board's foresight to lobby for and then co-host Routes Africa last year, working hand in hand with SCAA, which brought fresh focus on to the archipelago as a conference destination, where work and pleasure can be combined best, but also underscored the geographical importance of the Seychelles vis a vis Africa's air transport. Only in the Seychelles – watch this space.
AIR SEYCHELLES MAKES MAIDEN LANDING IN HONGKONG

Air Seychelles made history yesterday when their Airbus A330-200 'Aldabra' arrived in Hong Kong, after a 13 hour flight from Mahe via Abu Dhabi. The flight is code-shared with partner airline Etihad for which it is also the first time to operate a commercial flight to Hong Kong, initially with three flights a week.
Mahe's international airport was a beehive of activity as the check-in commenced for this inaugural flight, boarding invited guests from government, the tourism industry and invited media representatives who were coming along for the ride to tell the story of Air Seychelles newfound success, besides many other passengers from the islands wanting to be part of the historic flight, taking advantage of very attractive launch fares.
Airline CEO Cramer Ball was quoted to have said before departing: 'This is an exciting day. As an airline CEO, opening up a new route is something that you aspire to. Seventy ambassadors from Seychelles are going to Hong Kong to wave the flag, to sell this amazing destination that is Seychelles. I'm extremely proud to say that our Hong Kong route will be a success and we look forward to welcoming all visitors from Hong Kong and the surrounding areas'
The new route is expected to further open up the Chinese holiday market which has recorded double digit growth figures in the Seychelles over the past years, making China one of the fastest growing markets for the archipelago. The Seychelles Tourism Board has over the past months relentlessly worked the Hong Kong, and nearby Chinese mainland market and together with private sector partners created special packages available for those flying on Air Seychelles to the archipelago.
Air Seychelles now operates two Airbus A330-200 besides using an Airbus A320 wetleased from Etihad. Only two weeks ago did the airline announce a financial turnaround since partner Etihad came on board in early 2012, achieving a million US Dollar profit for the first full financial year since the Abu Dhabi's national airline acquired a 40 percent stake and injected a 20 million US Dollars working capital.
Happy Landings to crews and passengers, whenever they take off for Hong Kong.
AND in closing once again a dose of news from further down south compiled week after week by the one and only Gill Staden / Livingstone Weekly:
Two spillway gates opened in Kariba
… amidst concerns about the stabiliy of its plunge pool
From the Zambia Weekly
The Zambezi River Authority has opened two spillway gates in the Kariba Dam – after a bit of confusion about the timing of the event. The spectacular opening, which is a bit of a tourist event, had first been advertised to take place on 17 March, but was later postponed to 18 March due to the referendum on a new constitution in Zimbabwe, leaving hundreds of tourists staring at some very closed spillway gates.
This year's opening took place unusually late to allow for major structural maintenance of the plunge pool below the dam wall. The spilling water has over the years eroded the plunge pool, and concerns are ever-present that the erosion develops backwards to undermine the dam's foundation. Last year, it was revealed that the plunge pool's scour-hole had deepened beyond expectations to a depth of more than 90 metres into the rock. Apparently this is unprecedented in dam history.
Accordingly, the Zambezi River Authority engaged the Subtech Group of South Africa to seal off all the huge erosion cavities: Subtech closed off the cavities with a wall of sandbags, filled them with rock, and finally pumped grout into the voids. All in all a pretty straightforward job, if not for the fact that it took place at a depth of about 50 metres.
The two gates have only been opened halfway to not damage the repair works. They are discharging a total of about 1,500 m3/s. If all six gates were opened to full capacity, they would discharge 9,000 m3/s. However, due to the concerns about the plunge pool, it is recommended not to open more than three spillways, and to never open gate 6.
The good news is that the restrained spilling will only result in minimal flooding downstream.
The river is expected to rise less than a metre in its narrow parts.
KWACHA: Will it go up or down?
From the Zambia Weekly
That the Kwacha is slipping is no longer news – this week it weakened to 5.43 per dollar, and overall this year, the Kwacha has dropped about 3.5%. The interesting question is whether it will recover or not.
Barclays had a lot of opinions on this:
Currency Strategist Mike Keenan at Barclays' Absa Capital unit in Johannesburg estimated that the Kwacha will drop to 6.20 per dollar by the end of the year. "The central bank has spent a considerable amount of its reserves to defend the Kwacha, and it may not be in a position to do that aggressively," he told Bloomberg in the phone from Johannesburg.
He said the Kwacha was weakening due to fundamental reasons such a growing current account deficit and political uncertainty.
His colleague, Absa Capital Head of Research Jeff Gable, told Barclay's clients in Lusaka that the Kwacha is under pressure due to some exporters failing to remit money earned back into Zambia (government is currently pushing for stricter control of financial in- and outflows). He added that the weakening was worsened by reduced interest in Zambia's bond market.
On a positive note, Barclays predict that copper prices will hit $9,500 per tonne by 2014 on the back of supply and demand, which would bolster the Kwacha. Copper is currently trading just below $8,000 per tonne.
National airline still on the agenda
From the Zambia Weekly
Government has finalised its plans to re-establish a national airline. Transport, Works, Supply and
Communications Minister Christopher Yaluma told the Times of Zambia that a proposal would be tabled before Cabinet soon – but he revealed no details of the plans. He only explained that the technical committee appointed to oversee the formation of the airline has looked at all possibilities as to whether or not government will partner up with an already established airline in its quest to revive Zambia Airways.
Most African governments either fully own or have shares in their national airlines, including South African Airways (100%), Ethiopian Airlines (100%) and Kenya Airways (23%).
Proflight introduces Boeing 737
From the Zambia Weekly
Proflight Zambia has introduced a 108-seater Boeing 737 to its fleet – to nearly double its
capacity. The Boeing is expected to arrive in time for United Nations World Tourism Organisation
(UNWTO) General Assembly in Livingstone in August.
WORLD WATER DAY
They say that the next major war will be about access to water. We have lots of water in our region which is dominated by the Zambezi River. Without rivers there is no life for people, for the environment and for our wildlife. As we have just celebrated World Water Day, it seems an opportune time to look at our rivers.
The Zambezi starts life in the northwestern corner of Zambia, passes through a section of Angola, re-entering Zambia to fill the Barotse floodplain. It forms the border between Zambia and Namibia, then between Zambia and Zimbabwe, continuing on to the Indian Ocean in Mozambique.
The Cuando (becoming Kwando, Mashi, Linyanti, Chobe) drains into the Zambezi after giving life to Bwabwata, Mudumu, Mamili and Chobe National Parks. As you can see too it gives life to parks in Angola of which we know very little.
The other major river is the Cubango which starts its life in the highlands of Angola, with many rivers draining into it. The river forms the border with Angola and Namibia, crossing the Caprivi Strip as the Kavango and then becoming the Okavango River which spreads out forming what is known as the Okavango Panhandle and finally, spreading even more, into the Okavango Delta. Most of the water in the Okavango Delta is lost through evaporation or by seeping into the sand.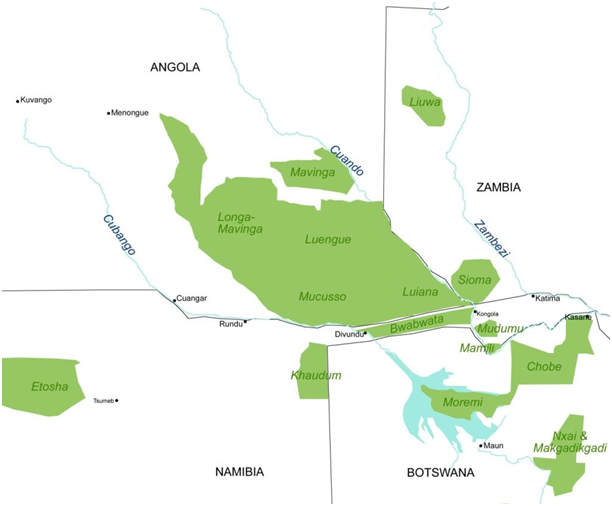 A small amount of the water has, since 2008, filled the Boteti River to Nxai & Makgadikgadi, giving renewed life to the park. Some also has filtered down Taughe River and into Lake Ngami.
In Zambia we take the Zambezi River for granted. There is so much water; how could it possibly not be there one day? It will only be there in the future if we take care of it.
In Botswana they are very serious about the life of the Okavango Delta. It brings water which feeds the land with water and nutrients which in turn feed the people and the wildlife. But it is a very fragile river basin. In 2008 the Boteti River filled, as did the Selinda Spillway (off the Linyanti near Mamili) and Lake Ngami (through the Taughe River). No-one is really quite sure how the rivers filled after being dry for over 20 years. Some say it was because of excellent rainy seasons; others say there was a slight movement in the tectonic plates in the earth's crust. Whatever the reason, for now, the Boteti, the Selinda Spillway and Lake Ngami now have water. But for how long?
In order to bring the Okavango Delta to the world's attention, a team of scientists will travel the length of the Cubango, Kavango, Okavango this year. The team will consist of Dr. Steven Boyes, National Geographic grantee and wildlife biologist, Dr. Kirsten Wimberger, Primatologist and Wildlife Researcher and wife of Dr. Steven Boyes, Dr. Karen Ross, Ecologist and Activist, working primarily in the Okavango Delta and Chris Boyes, Marine Biologist and brother of Dr. Steven Boyes.
From the website: www.okavangofilm.com
The objective of Okavango is to ensure that the world understands the importance of the ecological services provided by the Okavango wetland ecosystem before it disappears, and to activate its audience to help achieve UNESCO World Heritage Status. Declaration will not ensure the Okavango Delta remains untouched with the entire catchment vulnerable to development. The film will celebrate the intrinsic value of the vast untouched catchment in Angola that sends down the annual floods to this globally important ecosystem that is visible from space – an emerald gem in the middle of the Kalahari. The campaign linked to the film will advocate for a tri–nation (Angola–Namibia–Botswana) World Heritage Site, proper legislative protection, and a commitment to ecotourism as the economic driver for the region.