IN WITH THE NEW AND – THANKFULLY – OUT WITH THE OLD AS HILTON ANNOUNCES NEW HOTEL DEVELOPMENT IN NAIROBI

(Posted 04th October 2016)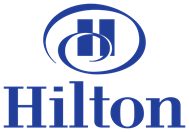 Hilton Worldwide yesterday announced the development of a new 255 suite and room hotel, due to open by 2020 and set on Upper Hill, one of Nairobi's fastest growing commercial hubs.
The hotel will be part of the Jababu Village Ltd. development, a tower said to become Africa's tallest building with some 330 metres height.
Other hotels on Upper Hill are the new Radisson Blu which has taken the market by storm and also the Crowne Plaza which is a franchise operation under IHG licence.
The new Hilton development will no doubt come as a relief to many who have seen the present Nairobi Hilton go into decline for several years when the owners of the hotel failed to raise funds for a major redevelopment, modernization and upgrade. This has led to speculation, that when the new hotel will open the present location may be turned into a commercial offices development due to the complicated nature of the ownership structure but also the cost of giving the hotel a new lease of life.
Hilton has in the past repeatedly vowed to increase its footprint in Africa and the upcoming development of a Hilton Garden Inn near Jomo Kenyatta International Airport has supported that statement. Yet, the debacle in Kampala, where in 2006 a new Hilton was announced for the 2007 Commonwealth Summit, which is yet to be completed, has in part shredded the hotel company's reputation at least as far as Uganda is concerned though the state of affairs at their Nairobi property too has done little to uplift the brand name.