#NAIROBI TO HOST GLOBAL #AVIATION REGULATORS FOR AIR SERVICE NEGOTIATION SUMMIT

(Posted 23rd November 2018)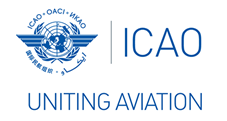 The Kenya Civil Aviation Authority will host the 2018 air service negotiations event of ICAO, short for International Civil Aviation Organization in the capital Nairobi. The weeklong conference will take place between the 10th and 14th of December and delegates have the option to do some sightseeing in Kenya before and after the meetings.
ICAN, short for ICAO Air Service Negotiations, will bring together regulators from around the globe to hold bilateral and multilateral meetings aimed to lining up agreements between governments to open their mutual skies for new connections.
74 delegations with nearly 800 participants have indicated their presence in Nairobi where the Director General of the KCAA, Capt. Gilbert Kibe, will be leading the hosts to welcome them to Kenya. .
Said Capt. Kibe: 'We are honored and proud to host one of the world's biggest aeronautical events. Participating delegations strongly commended ICAN for being an effective platform for negotiations on air services. Since its inception, more than 142 states have participated in ICAN at least once'.