MIRACULOUS ESCAPE FOR TWO PILOTS AS THEIR MILITARY AIRCRAFT CRASHES

(Posted 29th March 2018)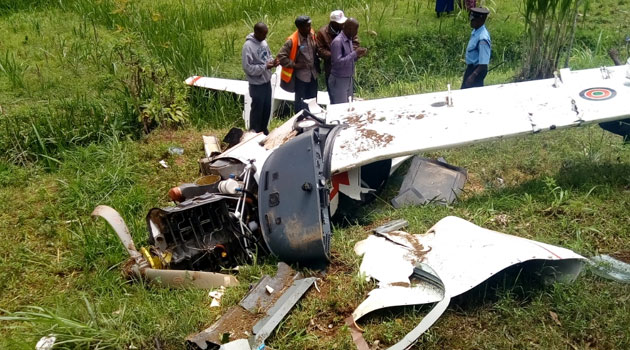 (Picture courtesy of @capitalfmkenya)
Two Kenya Air Force pilots escaped with just minor injuries yesterday when their training aircraft developed mechanical problems and shortly afterwards crashed.
KAF720, a Grob 120 A-K training plane, ended up completely destroyed as the picture by CapitalFMKenya shows, having locals call the survival of the two occupants a miracle.
The location of the crash site was given as Wundanyi in Taita Taveta County.
An investigation into the crash was launched to ascertain the nature of the mechanical failure.
Four incidents were reported with this aircraft type in 2017 in other parts of the world.