Eamon Mullan RIP
(Posted 22nd February 2022)
When news reached me in the wee hours of the morning, that Eamon Mullan had passed away at the Nanyuki Cottage Hospital, I felt intensely the loss of a long time friend whom I first met in the late 1970's in Nairobi.
I knew that he had worked at the New Stanley Hotel for some time before, after that hotel was sold to Sarova Hotels, he became what one would today call Group Chef at Block Hotels, based at the famous Norfolk Hotel.
But his rise to culinary fame really took off when, after the equally famous Bacchus Club was closed after the lease expired and was not renewed, the Norfolk created the Ibis Grill, the platform for Eamon to show his skills and creativity, making it the arguably best restaurant at the time in Nairobi, ahead of regular competition of the likes of Alan Bobbe's Bistro or the Tamarind.
Before coming to Kenya in 1975, Eamon had already achieved some level of fame, after he bagged the Apprentice of the Year Award, as well as received silver and gold medals in the Young Chef of Great Britain competition held at the Hotel Olympia in London in 1972.
It was for those many reasons that Eamon was asked to become the lead chef when H.M. Queen Elizabeth visited Kenya in 1982, further cementing his culinary reputation and fan base in Kenya.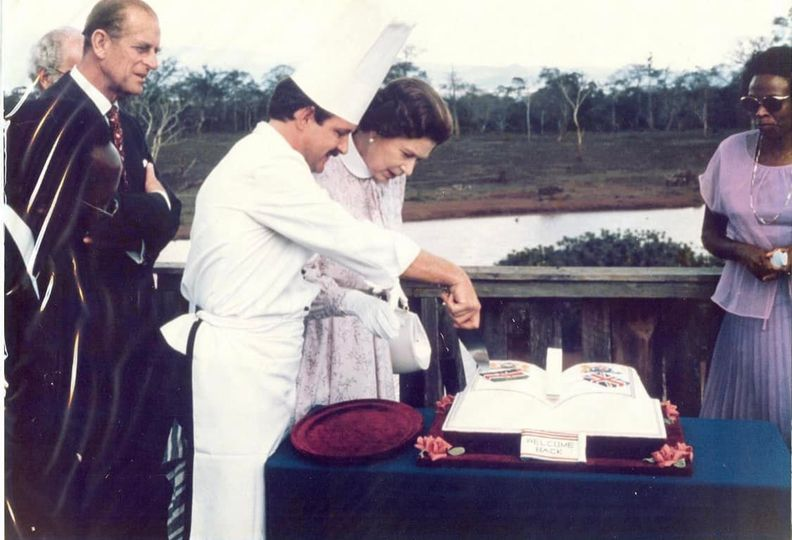 I frequented the Ibis Grill on a regular basis, where Eamon held fort, and was several times invited to his Chef's Table in the kitchen, trying out new menu ideas which later made their way into the main menu of the hotel.
I remember one event in particular, where Eamon played a huge role, when in the late 1980's the famous 'Memphis in May' festival selected Kenya as their feature country and the company I worked for at the time, Flamingo Tours, bagged the formal representation and handling of the event in Kenya.
Richard Kimenyi, then General Manager and a Director of the Norfolk Hotel, was very responsive about my idea to send chefs and supplies to Memphis for the launch of the annual festival and Eamon selected, if I remember right, two of his young and upcoming sous chefs to go to the US and present Kenyan cuisine from its finest side.
It was a huge success, the Memphis crowd loved it and the groups coming to Kenya afterwards were sending in rave reviews, about the country and the food and hospitality at the Norfolk and their perfect arrangements on the ground.
After Eamon left the Norfolk in 2004, Block Hotels had long been sold and I had long since moved to Uganda, I met him again at the Fairview before eventually losing touch as it happened with other friends too, the fallout of living in different countries and being busy with work. Facebook brought us together again and we exchanged views and news, besides mutual birthday and seasons greetings.
He sent me a copy of his book which I went to look for this morning, only to find it had apparently grown feet and walked away, probably in someone's pockets as happened with many such books from my library over the years.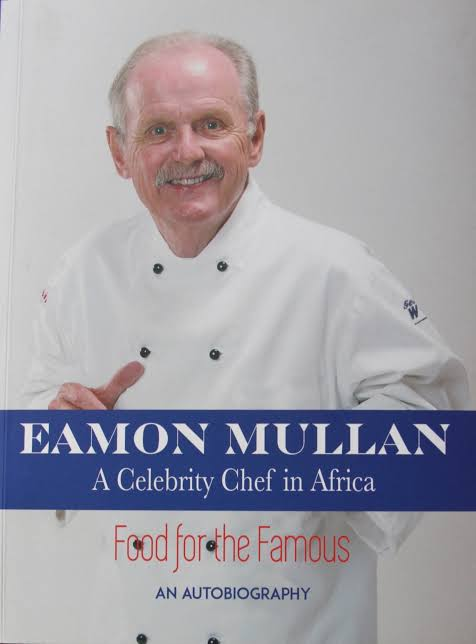 Eamon, despite being an often tough as nails boss, brought up an entire generation – well almost – of Kenyan young chefs and his 'school' was legendary with those graduating from it assured of making their way in the Kenyan and international hospitality scene.
His passing robs me and many of us of yet another icon, having lost many many others along the way over the years and decades and I express my sincere condolences and deepest sympathy to his family and many friends he is leaving behind.
Mohammed Hersi commented on Eamon's passing as follows:
"Chef Mullan as we fondly called him can be referred to as the father of all chefs in Kenya. He is one man who silently placed Kenya on the global map on matters culinary arts. As Kenya's developed and grew its Tourism in the 70s and 80s Eamon Mullan was right behind it in raising the culinary arts in hotels and more importantly training young Kenyan chefs . Chef Mullan lived to the mantra
" Hire for attitude train for skills " hence he made chefs out of young Kenyans who have never been to any culinary school. Kenyas hotels and restaurants are today poorer with the demise of Chef Eamon Mullan, may His Soul Rest In Peace.'
Mohammed Hersi
Director Operations Director
Pollmans Tours & Safaris and Baobab Beach Resort & Spa.
I am told there will be a private ceremony on 23rd February in Nanyuki and that a wider memorial service will be announced in due course.
Rest well my friend and cook up a storm up there in heaven because I have no doubts that you are in culinary heaven, delighting the angels, saints and souls.