KENYA TOURISM AWARDS CONFIRM SUPERIOR CHOICES AS WINNERS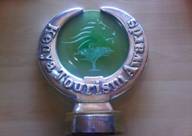 In recent articles about a visit to the Kenya coast there was much talk about both outstanding properties but also about mediocrity and same old same old so it was exciting news over the weekend that the Kenya Tourism Federation and Kenya Tourist Board organized Kenya Tourism Awards once again selected those striving to deliver excellence day in and day out across the year.
Two of this correspondents favourites, regular readers and followers of my TripAdvisor commentaries know that, achieved top honours again this year, first the Sarova Whitesands Resort and Spa as Kenyas best beach resort for 2012 and the InterContinental Nairobi Hotel as best city hotel both well deserved and good to see that I am not biased towards them by giving them mention every so often, leave alone my glowing reviews whenever I can.
Next in line of the long list of awards were the lodges, and here the Sarova Mara Camp walked away with the top prize in the category of large safari lodges while Cheli & Peacocks Tortilis Camp scooped the accolade for the smaller and perhaps finer small is beautiful goes the saying safari properties in Kenya. Cheli & Peacock, also often mentioned here for their often breathtaking locations of their camps and superb service delivery, took the prize for Best Tour Operator while the Express Travel Group was voted as best travel agency in Kenya.
And not missing this year either was Porini Safari Camps, ALL OF WHICH were selected for their outstanding performance at Community Support and Conservation Integration, a resounding testament of what this correspondent already wrote in March 2010 after visiting all their camps and sampling first hand that best green practice and sustainability were NOT empty words at Porini.
In the local airline category Air Kenya snatched the honours this year while the Carnivore Simba Saloon was voted as Kenyas best tourism attraction and here a word to those who think a restaurant cannot be the best attraction. YES IT CAN as eating out there is such a unique experience, besides the regular entertainment, performances and concerts being held there, well done!
On the domestic tourism front though the judges opted not to give an award due to low marks scored as was no winner selected for an outstanding radio journalist.
Well done to the winners, which also include the Eat Out Kenya magazine for best digital media while Peter Muiruri was honoured as best tourism journalist for 2012.
And as said recently, Kenya still has what it takes to be a top rated tourism destination, one just has to select the right partners and I for one will always be happy to point my readers in the right direction. Watch this space.