(Posted 12th March 2022)
Effective today, Saturday, 12th of March, have major changes in Kenya's anti COVID19 measures come into place, many of them benefitting fully vaccinated travelers wishing to visit the country.
Kenya's Cabinet Secretary for Health, Mutahi Kagwe, issued the following full bulletin of changes, to mark the two year anniversary when the first case was detected in Kenya on the 12th of March 2020, reading as follows: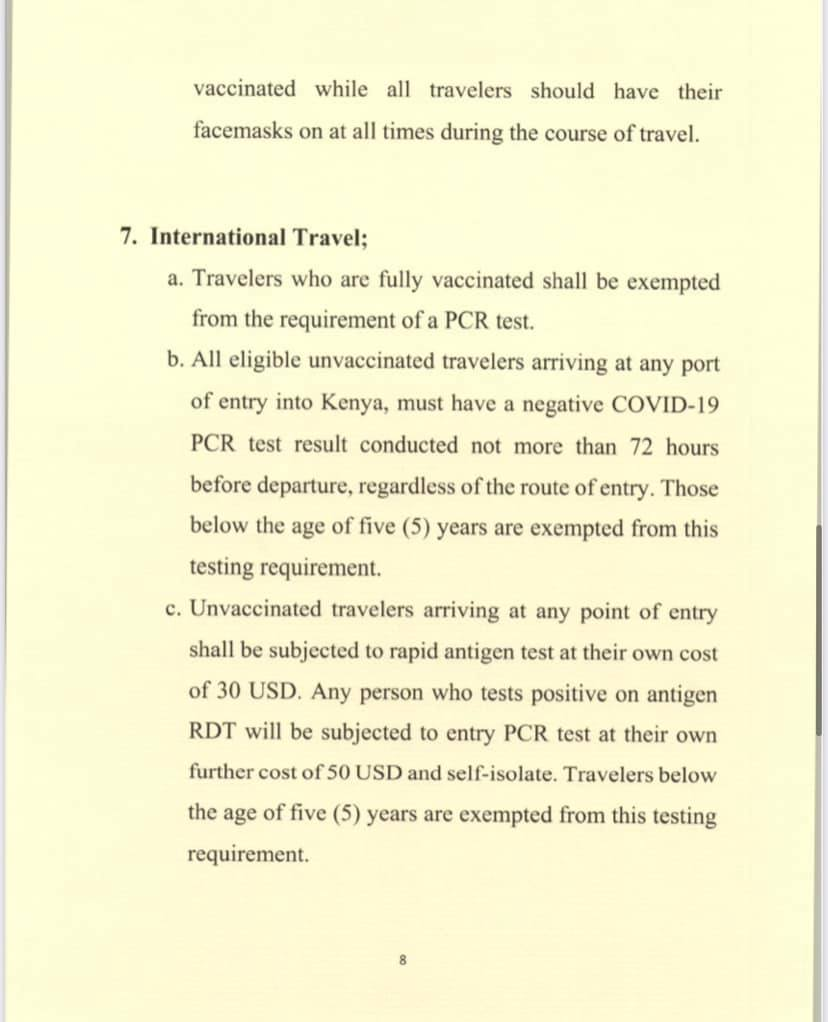 The new measures, a first for Africa, will now add pressure on other key African tourism destinations to take the same steps and remove all such existing regulations which travelers find a hindrance to their decision to visit due to the perceived time wasting and cost involved, such as pre-arrival PCR tests, arrival testing and / or quarantine requirements and pre-departure PCR tests when leaving the country again.
ATCNews will monitor developments and report any key changes in destinations still rooted in the past and failing to acknowledge that times have changed.